INFOGRAPHICS: October 2018 TREB Toronto Market Reports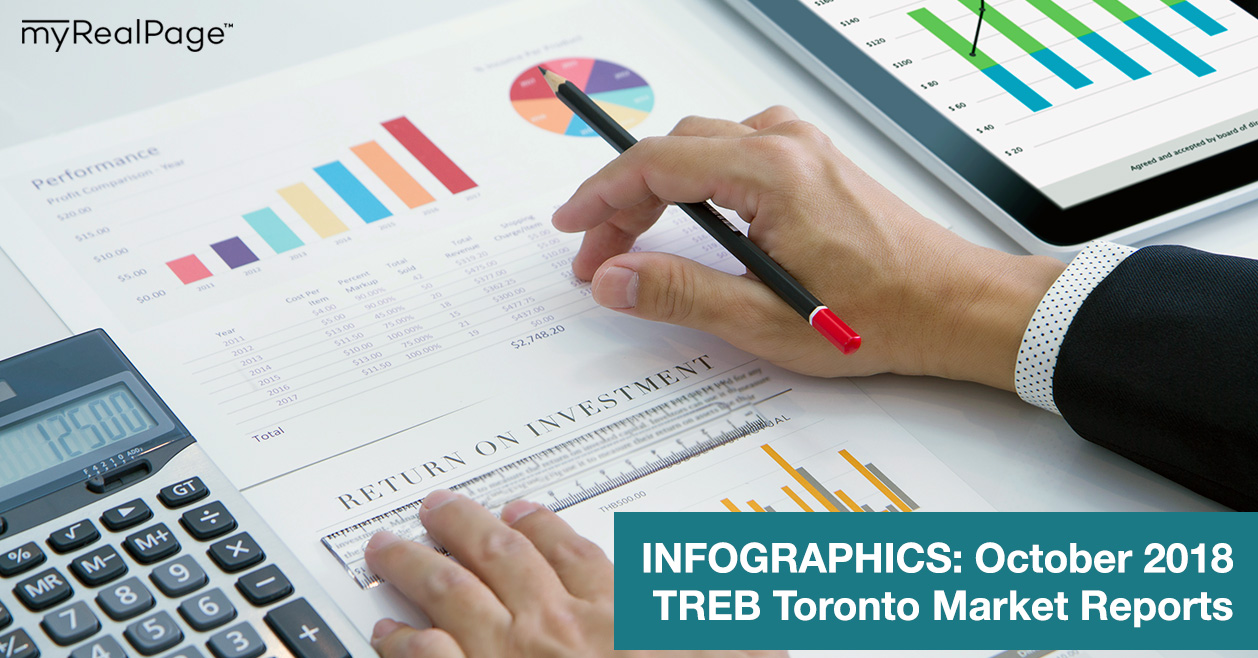 With a new year just several weeks away, here are the latest market updates for areas covered by the Toronto Real Estate Board (TREB)!
In their most recent press release, TREB President Garry Bhaura announced year-over-year increases in home sales and average sale prices reported in October 2018. He has also stated that,
"Annual sales growth has been positive since the late spring. While the OSFI stress test and higher borrowing costs have kept sales below 2016's record pace, many households in the Greater Toronto Area remain upbeat on home ownership as a quality long-term investment. A strong regional economy and steady population growth will continue to support the demand for housing ownership as we move into 2019."
Jason Mercer, TREB's Director of Market Analysis has also added:
"Annual sales growth has outstripped annual growth in new listings for the last five months, underpinning the fact that listings supply remains an issue in the Greater Toronto Area. With municipal elections in the rear view mirror, all levels of government need to concentrate on policies that could remove impediments to a better-supplied housing market, including facilitating the development of a broader array of medium density housing choices."
UPDATE: In January 2020, TREB has since rebranded to TRREB, the Toronto Regional Real Estate Board.
---
The following data is a comparison between October 2017 and October 2018 numbers, and is current as of November 2018. For last month's numbers, check out our previous infographic!
Or follow this link for all our TREB Infographics!
Click on the images for a larger view!
(Protip: Make sure to grab the printable PDF versions, too! It fits best when printed on A4-sized sheets, AND we've added an area on the sheet where you can attach your business card! 🙂 )