INFOGRAPHICS: October 2019 FVREB Fraser Valley, South Surrey, Etc. Market Reports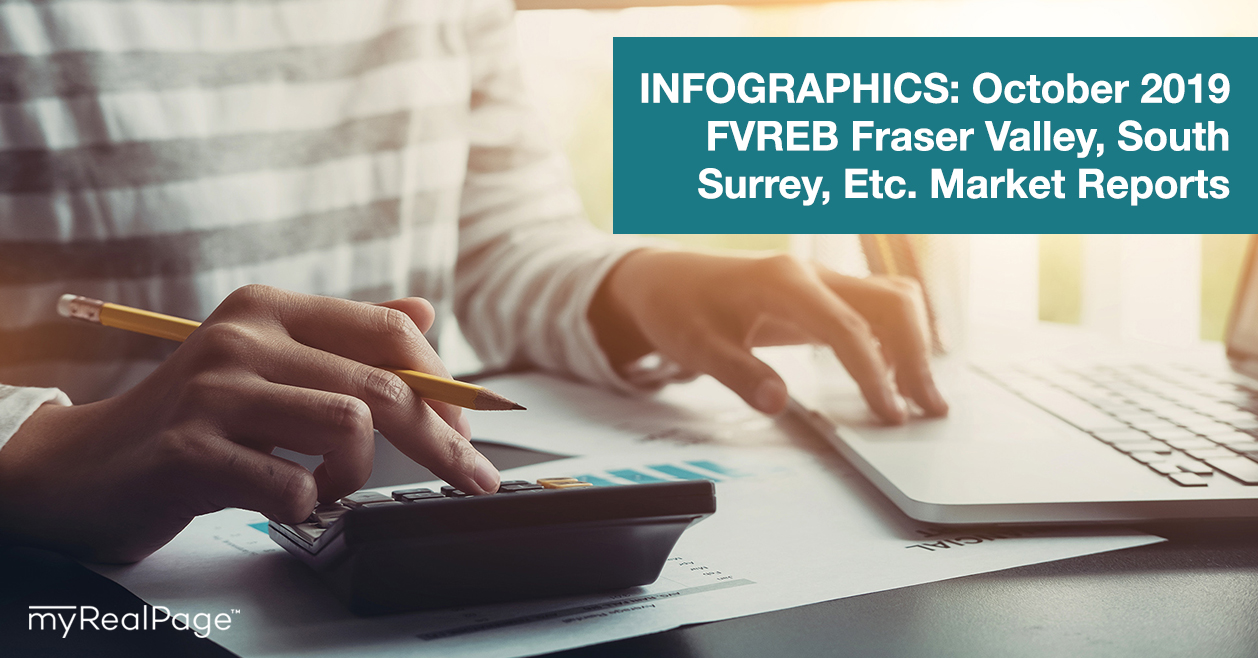 And just like that, it seems we're already nearing the end of 2019! As we dive into the cold season, here are this month's market updates for the Fraser Valley Real Estate Board (FVREB).
In their latest statistics report, FVREB reports a solid rebound for the Fraser Valley market, and they are reporting that the demand for Fraser Valley real estate is the strongest it's been since the spring of 2018.
FVREB processed 1,592 sales of all property types on its Multiple Listing Service® (MLS®) in October, a 18.5% increase compared to sales in September 2019, and a 37.8% increase compared to the 1,155 sales in October of last year.
There were 7,398 active listings available in the Fraser Valley at the end of October, a decrease of 4.5% compared to October of last year and a decrease of 6.9% compared to September 2019. The Board received 2,383 new listings in October, a 13.9% decrease compared to September 2019's intake of 2,769 new listings and a 14.2% decrease compared to October of last year.
According to Darin Germyn, President of the Board,
"Our market started to pick up in the summer and we've been steadily improving since. It's rare to see October home sales in the Fraser Valley outpace April and that's what we've seen this year; our typical spring and fall markets have flipped.

Consumers are feeling more confident. Buyers have grown accustomed to the government's regulation changes. Interest rates have thankfully remained stable and we're likely seeing some pent-up demand from buyers who were holding off earlier this year. October's beautiful, sunny weather didn't hurt either."
---
The following data is a comparison between October 2018 and October 2019 numbers, and is current as of November 2019. For last month's report, check out our previous infographic!
Or follow this link for all our FVREB Infographics!
These infographics cover current trends in Fraser Valley neighbourhoods that are within the FVREB.
Click on the images for a larger view!
(Protip: Make sure to grab the printable PDF version, too! It fits best when printed on A4-sized sheets, AND we've added an area on the sheet where you can attach your business card! 🙂 )