INFOGRAPHICS: September 2020 REBGV Greater Vancouver Market Reports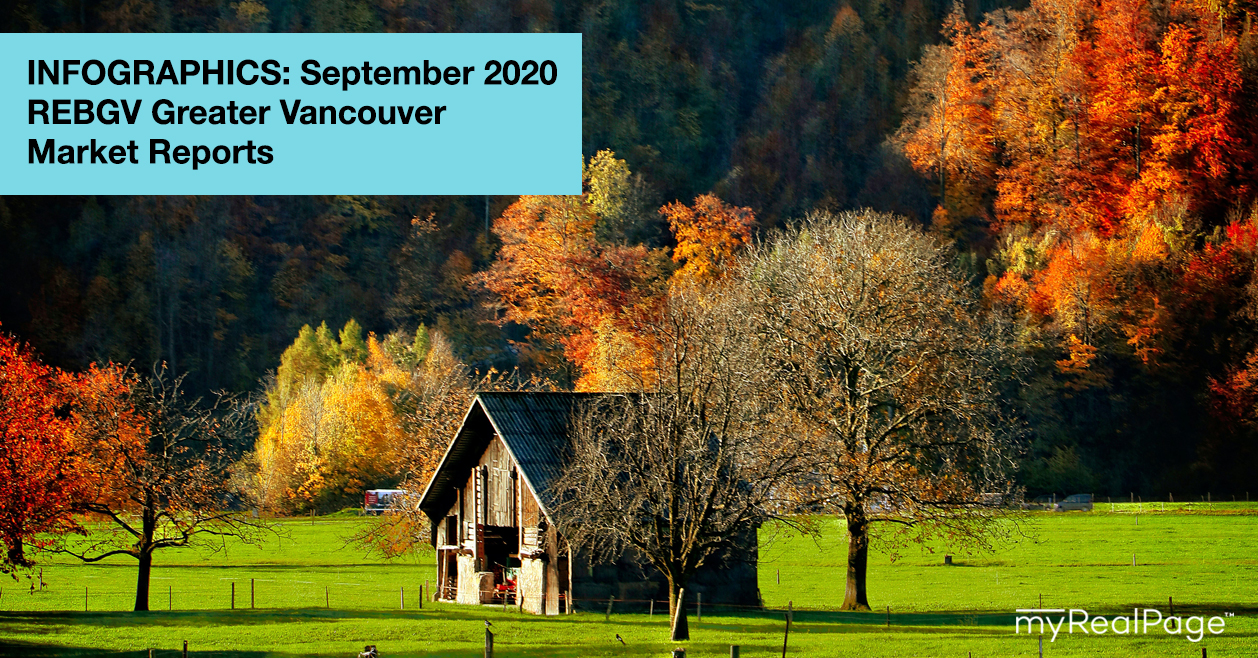 Metro Vancouver home sales and listings surge in September
Home sale and new listing activity reached record levels in Metro Vancouver in September.
The Real Estate Board of Greater Vancouver (REBGV) reports that residential home sales in the region totalled 3,643 in September 2020, a 56.2% increase from the 2,333 sales recorded in September 2019, and a 19.6% increase from the 3,047 homes sold in August 2020.
Last month's sales were 44.8% above the 10-year September sales average and is the highest total on record for the month.
Read the full report on the REBGV website!
---
The following data is a comparison between September 2019 and September 2020 numbers, and is current as of October 2020. For last month's update, you can check out our previous post for August 2020 data.
Or follow this link for all our REBGV Infographics!
These infographics cover current trends in North Vancouver, West Vancouver, Vancouver East, and Vancouver West. Click on the images for a larger view! (Protip: Make sure to grab the printable PDF versions, too! It fits best when printed on A4-sized sheets, AND we've added an area on the sheet where you can attach your business card! 🙂 )