Make Your Open House Instagram-Worthy with 4 Simple Realtor Tricks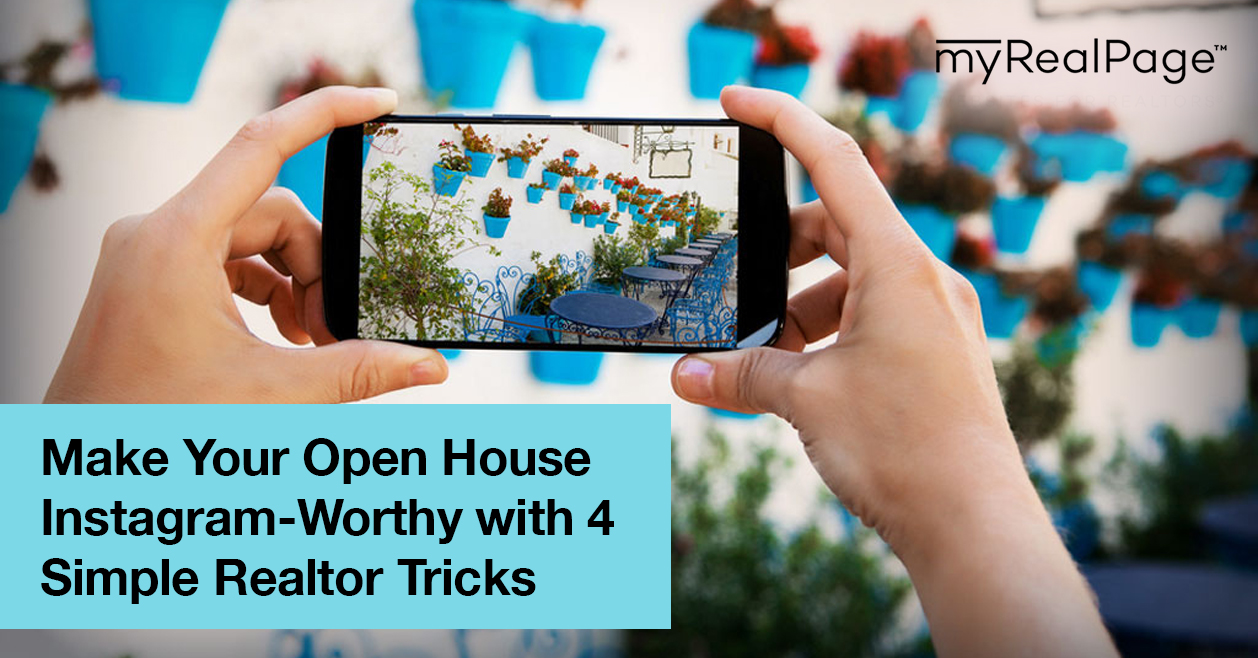 With the advent of online marketing within real estate, the saying "A picture is worth a thousand words" has never been more true.
People have become highly visual, which is why more and more realtors are including media such as photos, videos, and virtual tours within their marketing efforts. However, with everyone on board, it becomes important to try to stand out among the sea of images competing for your audience's attention.
Why Instagram?
To be seen, you'll first need a platform, and this is where Instagram comes in. This is mainly because besides being one of the top social media sites for businesses, Instagram has a very wide audience. According to 2016 statistics, Instagram's users in Canada are at least 8.5 million people… a number that is projected to grow even further over the coming years.
Instagram-worthy..? Huh..?
To catch people's attention on a platform like Instagram, make sure that the photos you post are Instagram-worthy. This means they should at least be better than average compared to most other images that are posted on the site.
"Instagrammable" photos – whether of food, outfits, places, or selfies – usually take careful thought and composition to achieve. However, with a bit of effort and creativity, anything and anywhere can be instantly labeled instagrammable (a.k.a., "I can point my camera anything, and the photo will turn out great!")
Why an Open House?
A truly successful marketing campaign is when several types of interactions come together cohesively, and ultimately help the realtor close a deal. In this case, we're talking about how online marketing and face-to-face talks can come together to bring you closer to your business goals.
And this is where an open house becomes important.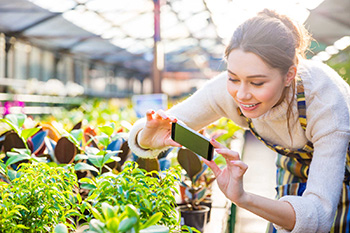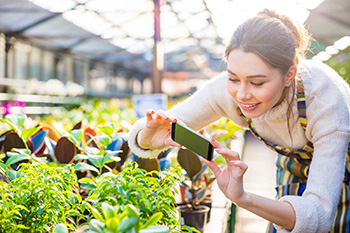 First, there's needing to promote your event on social media to get people to show up. Enticing prospects with pretty property photos on – you guessed it – Instagram, and other social sites is always a good bet.
Next, at the open house itself, it's safe to assume that everyone who drops by will have a phone with a camera with them, and that they will most likely be snapping photos on their own. Take advantage of this, and make sure that they have plenty of picture-perfect shots that they can later post on their own Instagram accounts.
Them posting pics from your event = them sharing your business to their own networks and contacts.
Even if you don't get an offer that day, you can at least guarantee that people will be talking about you and what you have to offer.
---
Phew. Now that we have that laid out, here are some simple ways to ensure that your open house is Instagram-worthy, and you get that sweet, post-event, free online promotion from your visitors!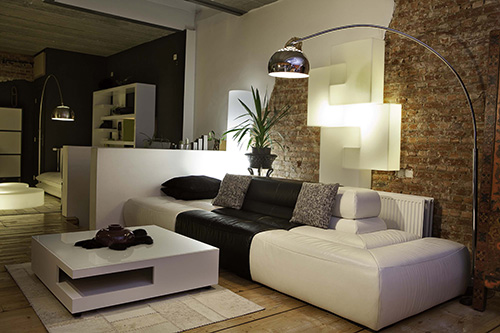 Install or obtain proper lighting
Better lighting means better pictures!
Do away with harsh, white overhead lighting, and if possible, take advantage of natural light in the mornings and afternoons. If taking photos during the low-light hours of the day, try turning on some warm room lights, or some cozy lamps for that inviting glow (and so that details remain visible in the photo, of course).
For best results, check that your camera is also at the correct settings to make sure that the intended effect shines through.
Note: Don't worry about having to buy those big, professional (and expensive) cameras, as most smartphones now have varying degrees of manual settings and controls that let you take photos almost like a pro.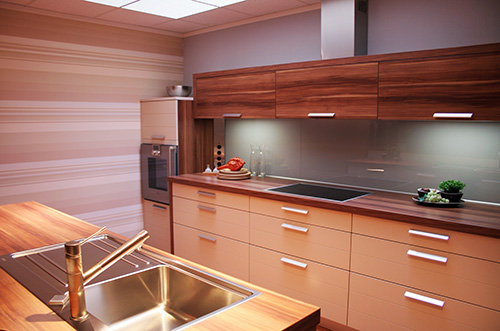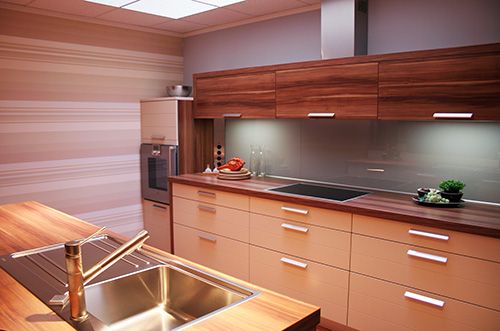 Spruce up fixtures and hardware
Nothing ruins an otherwise lovely property interior photo than dusty lampshades, skewed switch plates, or wires sticking out where they shouldn't be… and don't think that eagle-eyed Instagrammers won't notice that, because they will.
At least a day or so before your intended date to take property photos or hold an open house, be sure to give the whole house a quick inspection. Look for cracks near wall sockets or around doors, and check window and door frames, too. Give door knobs, cabinet handles and fixtures a good clean and shine, and if necessary, perform small repairs.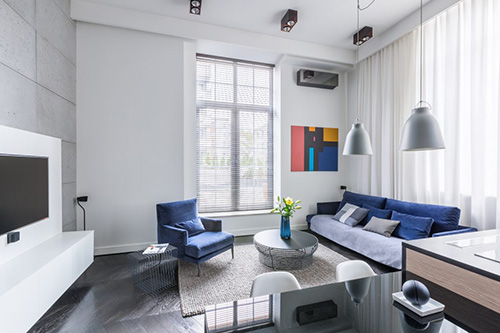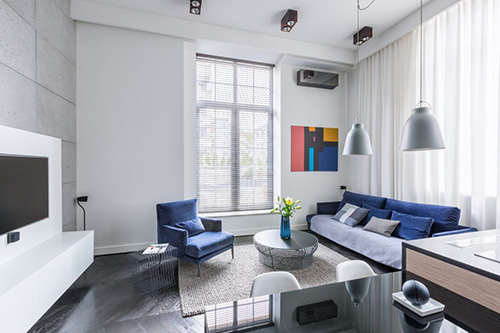 Color Palettes
Most properties usually go through a renovation and/or a major paint job before being put up for sale. These are normally carried out by teams of professionals, and guided by an interior designer or architect, so you can trust that the colors picked for the property have been well thought-out and should therefore be easy to work with.
However, for those times when this is not the case, or the owners opted for "safe" colors, it may be necessary to do a bit of home staging before taking photos.
Is the living room a sea of beige or white? Try putting up some drapes in a nice, eye-catching color or pattern, and pair it up with some throw pillows in a complementing shade. You can also use various accessories such as rugs, frames or paintings, vases, blankets, books, and other knick-knacks to create a picture-perfect color palette.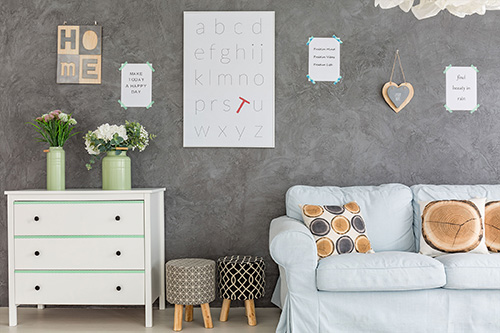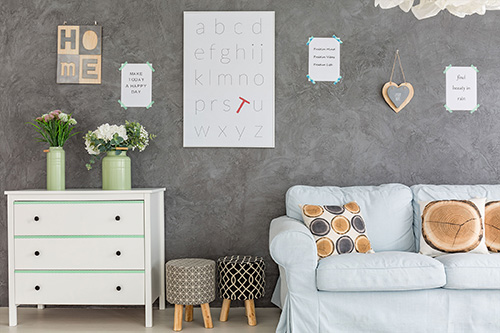 Be Clean and Clutter-free
So you've got your color palette done, the property has been styled and staged to perfection, your open house guests are starting to arrive, and yet…
… there's an overflowing trash bin in the kitchen.
… there are wayward, wet soda cans on the coffee table.
… there's a rat's nest of wires and cables behind the entertainment center.
… there are cobwebs on the ceiling.
… and there's a small pile of debris in the foyer left behind by the furniture delivery guys.
Tsk.
Remember: All your hard work will go to waste if people look at your property photos, or walk around the property, and the entire experience is ruined by things that make you go, "Eww."
So always check the premises for rubbish, and make sure to get those out of sight before you start taking photos or you start your open house. Get cleaning professionals to do a once-over ahead of time. Even better, have at least one staff on hand who can clean up after you and your guests during an open house. After all, you'll never know when visitors might track dirt all over the carpet or spill drinks on the counter.