How to Make Your Real Estate Posts Go Viral on Instagram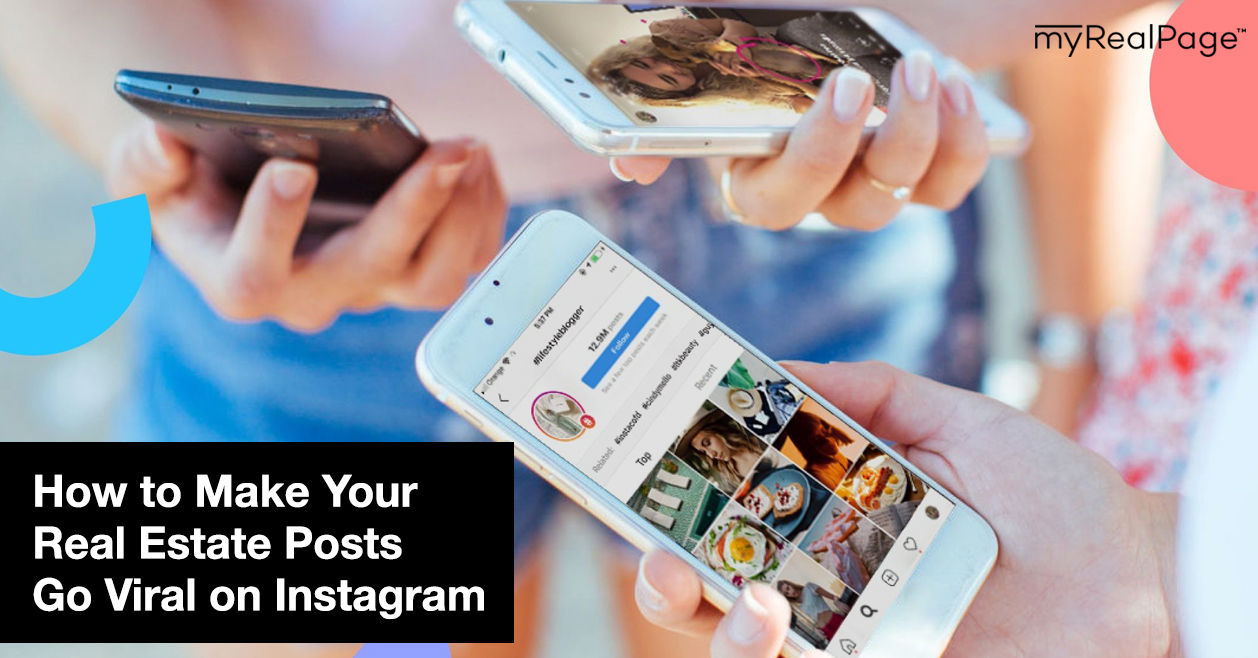 Let's talk about going viral on Instagram.
We all watch, like, share and comment on viral Instagram content. Sometimes, once or twice a day.
You know the ones.
The toddlers who get a hold of mom's makeup bag.
The jokes about "adulting."
The brutally honest captions on raising kids or dealing with depression.
The sassy motivational quotes.
What is it about those posts that make them so popular? So instantly shareable? How do those users go viral?
Here's the secret: there is NO secret. Only strategy.
Real estate agents can go viral on Instagram, too, if they post the right content in the right way.
And when they do, the benefits can be huge. More followers, more engagement, and potentially, more clients.
Let's get into it. Here's how to make your real estate posts go viral on Instagram.
Rank on the Instagram Explore Page
In order to go viral on Instagram as a real estate agent, your goal shouldn't be to create the funniest, weirdest or most inspiring account on the whole platform.
Your goal should be to rank on the Explore page.
The Explore page is a powerful feature within the Instagram app that shows users recent content they'll probably like from users they don't yet follow.
It's customized for each user, filled with content that Instagram thinks they'll like – based on the kinds of posts they've liked before or posts liked by accounts they follow.
If your post makes it to the Explore page, it will be shown to a huge new audience. The result? Potentially dozens or hundreds of new followers and increased engagement.
You can't guarantee that your content will make it to the Explore page, nor can you pay for it to be there. Here's what you can do to increase the odds of being featured:
Post more video. The Instagram algorithm has been favouring video for a while now.
Make it awesome. Open Instagram and check out the Explore page. The content you'll see there is high quality. Your content needs to compete. Strive for a jaw-dropping image or a can't-turn-away video. Think: funny, inspirational or educational.
Stand out from your competition. Find real estate accounts that are blowing up Instagram. What are they posting that's getting mega engagement? Think about how you can create something similar, but better.
Analyze your feed to see what followers like. What posts of yours have done noticeably better than others? That's a sign of the kind of content you should be creating more of.
Post at the right time. In order to get the algorithm to notice your post, you need to get a lot of engagement right after you post it. To boost your chances, make sure you're posting when most of your followers are active in the app.
How do you find this out? Go to your Instagram business profile and tap on the bar graph icon in the top-right corner to get to your Insights page. The followers section will tell you what days and hours your audience is mostly likely to be using the app.
Entertain Your Audience
Here's a hard fact about viral internet content: most of it is entertaining.
Funny, bizarre, mind-blowing. As an example, think about the biggest viral videos of the last 10 years. "Charlie Bit My Finger." The Will It Blend? series. Susan Boyle's audition.
The takeaway for realtors: you're more likely to go viral if your content is entertaining.
For the real estate niche, entertaining content is typically a meme or a funny quote.
View this post on Instagram
View this post on Instagram
Need some ideas? Get inspired with this list of hilarious real estate memes.
Use IGTV and Post Previews to Your Feed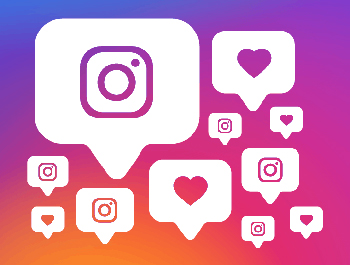 IGTV is Instagram's answer to YouTube. It launched in 2018 with the purpose of hosting longer videos than what's allowed in the feed.
For real estate agents, it offers another opportunity for exposure and a way to stand apart from other agents.
Not using it? It's time. Read our guide to IGTV for real estate agents to get started.
Already on the IGTV train? Make sure you're posting previews of your IGTV videos to your Instagram feed.
Those previews often get a ton of engagement, which is hugely important for driving traffic to your IGTV content and hopefully landing on the IGTV tab of the Explore page (and then going viral).
IGTV feed previews are one-minute snippets of your full-length video. When the one-minute ends, viewers will have to tap a 'Keep Watching' button, which leads to the full IGTV content.
This tutorial from Later.com on sharing IGTV videos to the feed is a great guide for learning how to post effective previews that engage your audience.
Recreate What's Already Viral
You don't always have to reinvent the wheel. The internet has always been a place of reproductions, remixes and remakes.
To increase your odds of going viral, create your own version of existing viral content. Find a meme, quote, photo or video that people are going bananas for, and make your own version.
The first step is sourcing your idea. To do this, investigate your Explore page to see what's trending, pay attention to what the people you follow are sharing from other accounts, and take a look at what's going viral on other platforms, like Facebook, Twitter and YouTube.
Then, find a way to create your version. If you're noticing that videos of pets dressed up in hilarious Halloween costumes are trending, for example, buy an outfit for your own pup and get filming.
If there's a real estate tweet that's been retweeted hundreds of times, rewrite it with small changes (but maintain the idea), then share it on Instagram and give credit to the Twitter user. Like this example.
Let us know – what's been your most successful Instagram post ever?