Proven Strategies for Realtors to Creating Instagram Ads that Convert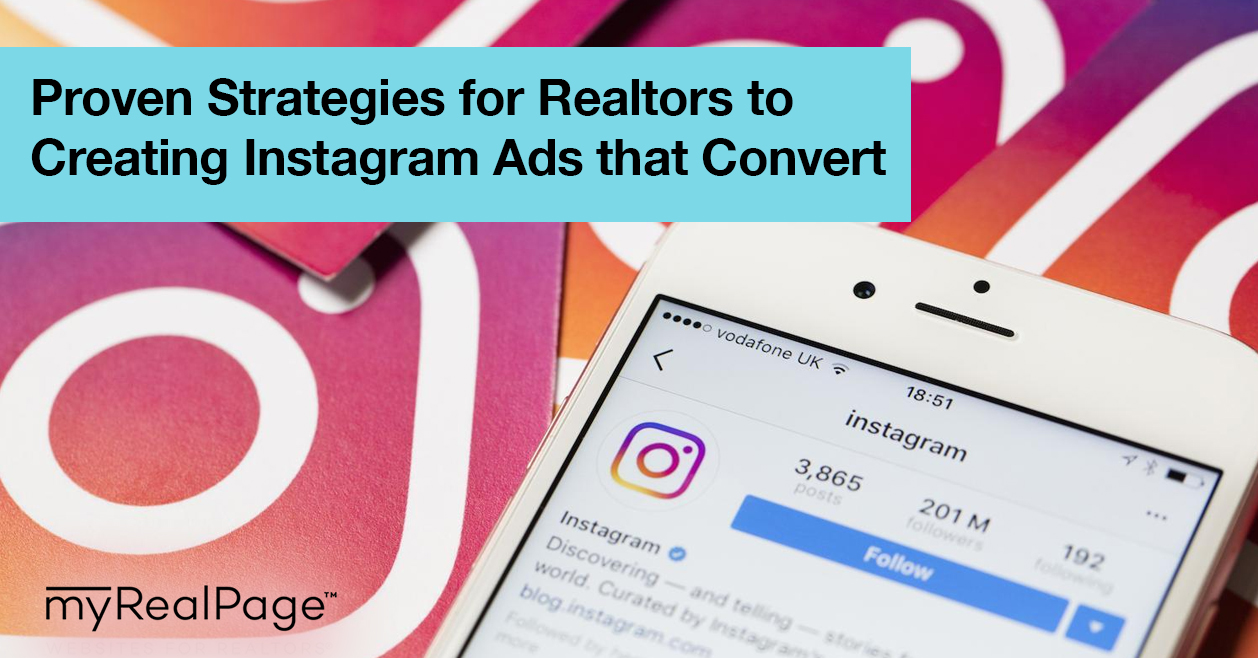 Go where your audience is.
This is a classic principle when it comes to marketing your real estate business, but one that is often overlooked.
In a world where you want to be everywhere at all times, it's easy to become obsessed with doing it ALL.
But there's something to be said about streamlining. So to keep it simple, choose the one online network where your ideal clients mostly hang out, and connect with them there. In this case, we'll talk about Instagram.
With over 700 million users, 59% of which are between 18 and 29 years old, Instagram could be the perfect place for you to grow your client base, especially if you're targeting that first-time buyer's market.
Your Instagram game might already include snappy captions, sharp graphics, and strategic hashtags, but if you're ready to level up and start targeting your audience with ads, this post is for you.
Here are some tips to creating Instagram ads that inspire your target audience to take action!
Highlight the call-to-action button
Instagram is, first and foremost, a visual platform, so use that to your advantage!
When designing your graphics, indicate the action you'd like the viewer take by adding prominent text or an icon such as an arrow or button. This is a great tactic to visually direct your viewer's attention, increasing the chances that click your ad when it pops up in their feed.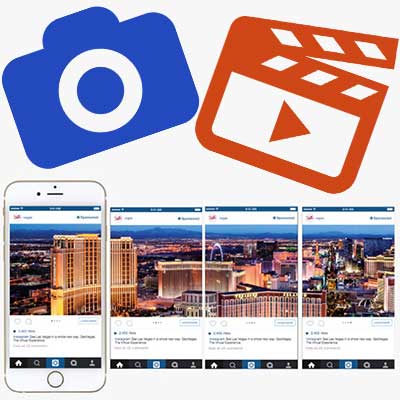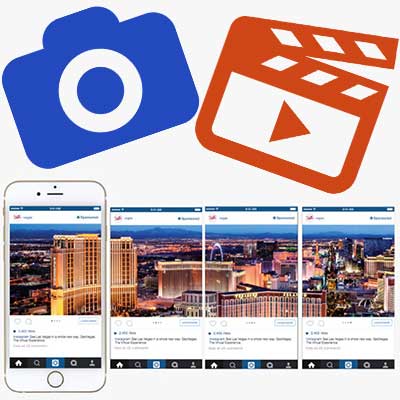 Test out photo, video, and carousel ads
When you log into the Facebook Ads Manager and begin creating your Instagram ad, you'll be given the option to choose from a simple photo ad, video ad, or carousel ad which features multiple images.
If you're looking for a quick and easy ad to get up ASAP, go for the photo option. With an eye-catching image and enticing copy, you should be up and running fairly quickly.
If you've got some more time, and want to take advantage of video's visual and audio benefits, choose the video option. This could be super useful for sharing the interiors of your new listing, or for taking your viewers on a walking tour of a neighbourhood you're targeting,  vlog-style. (If your video skills are rusty, no worries, as we've got some handy tips on how to create pro-looking videos on the fly, right HERE!)
Lastly, carousel ads can be a good option if you'd like to share multiple images of your offer, or if you want to create an interesting graphic and copy that viewers have to scroll to get the whole picture.
A/B test to bring your costs down
But if you're just getting started with ads and are unsure if you're getting the best bang for your buck, there are online, user-friendly social media ads management tools out there that can do the testing and optimizing for you.
These tools are perfect if you're unsure about which line of copy or graphic will convert the most.
You can use these tools to input all your options for your graphics and text, plus all the interests and locations you'll be targeting, and the tool will do the hard work for you. As your ad variations run, they optimize your options to show the combination that converts your audience the best, and at the lowest cost.
It's like having your very own ads strategist, right at your fingertips!
As you continue to run more ads, you'll get insights on what works best for your audience, and what messages they respond to the most.
So is Instagram where your target clients usually hang out? Then now's the perfect time to get started on Instagram ads!