How to Make the Most Engaging Video Ever for Your Real Estate Business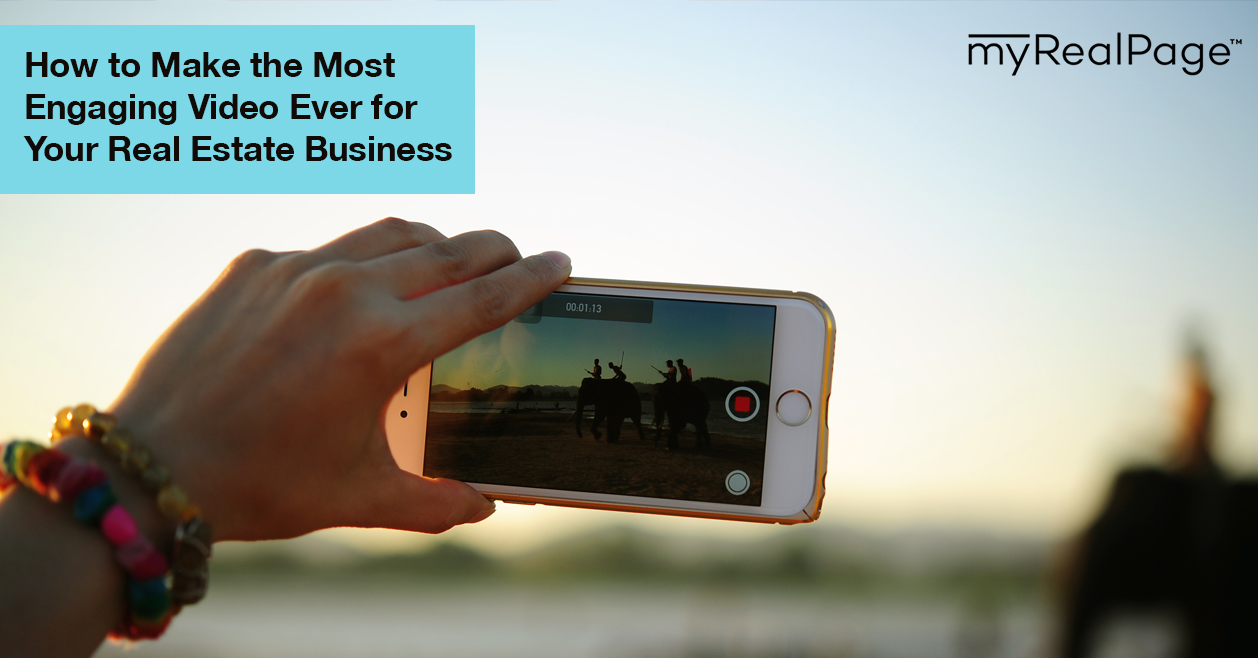 It can be difficult to keep up with all the latest technology trends, but if there was one marketing tool for your real estate biz we'd tell you to take advantage of right now, it would 100% be video.
Video is quickly becoming the heart of all apps and services, and we're seeing leaders in the social media space increasingly turn towards videos as a primary marketing tool.
BUT, we're not just talking about any old video format. We're talking about square videos.
< Record scratch >
Due to their boxy nature, square videos take up 78 percent more screen space on the mobile newsfeed than landscape videos do. As such, a study from Adweek found that 67 percent of people were more likely to watch a square video over the classic landscape orientation.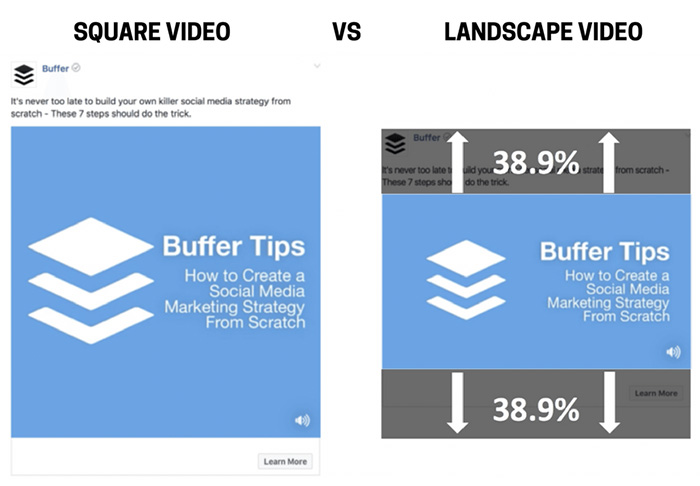 So when you choose to post square videos on your Facebook page or Instagram feed, you are choosing to optimize your content for the mobile user – effectively earning you more views and engagement.
It's simple: square videos fill up more of your smartphone screen, making them larger and easier to watch. Because of this, stats are showing that square videos are outperforming landscape videos by 80 to 100% in terms of engagement, and 30 to 35% in terms of views. That's nothing to ignore if you're committed to the video marketing game.
Check out how The Broke Agent's Facebook page does it:
Ready to make and publish your own square videos? Here are three tips on how to execute and create square videos.
1. Choose the right equipment to film
You do not need a professional filming studio or crew to make your videos look top-notch. What you do need, however, is a few key tools that will allow you to enhance the quality of your videos instantaneously. These include:
A Tripod
Tripods are the perfect solution to keeping your videos 100% stable. They come in many shapes and sizes, and many have the ability to support video cameras and smartphones. Pricing can start as low as $19.99, so you don't need to break the bank on this super valuable tool.
A Microphone
Good sound = better video quality.
For recording videos, we recommend a lavalier microphone (a small microphone that allows for hands-free operation). All you have to do is plug it into your phone or camera, and hit record.
Good Lighting
If you are filming in a location where there's good natural lighting or sunlight, mother nature has got you covered.
If not, everyday lamps will work just fine. Just ensure that the light spreads evenly across the set. If you're in front of the camera, make sure you are looking towards the light.
2. Use handy filming and editing tools
There are number of programs out there that you can use to film, crop and edit your videos.
Videohance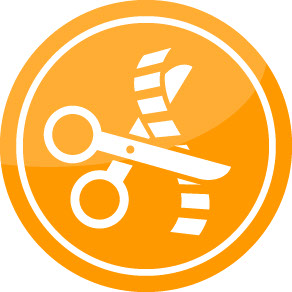 Planning to shoot, crop and edit your videos directly from your smartphone? Videohance will do the trick.
This iOS app gives you full control over the look of your videos. You can do the basics like adding filters and effects to your videos, or more advanced tricks like adjusting the white balance, exposure or contrast.
Squaready for Video
Squaready for Video easily allows you to convert rectangle movie clips into squares. This tool is particularly useful as it allows you to convert entire videos into the square format, and post them without losing any of their original quality.
Animoto
For those ready to get serious about square video, Animoto is an online video maker that makes it easy for anyone to create share-worthy videos from a computer or mobile device.
The service does come with a monthly fee after the free trial ends, but there's also a lot of free content you can learn if you're just getting started. Check out their Facebook page for tons of tips on shooting videos in square format.
3. Learn how to film professional videos all from your smartphone
Smartphones give you the ability to create professional looking videos all from the ease of your mobile device. To help ensure your videos look the way you want them to in square format, here are a few tricks: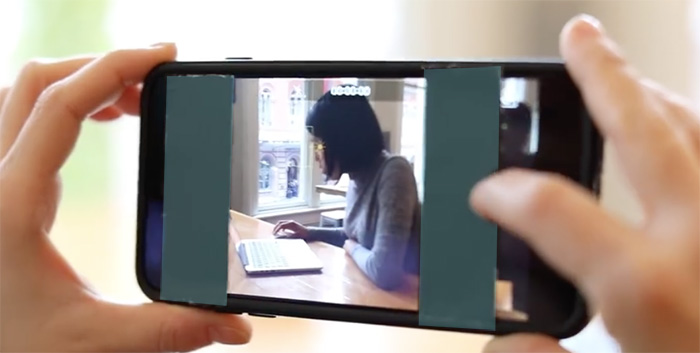 Leave space around the edges.
If you are shooting in full frame, you'll want to ensure you won't be losing any important content during the cropping process. Make sure that your objects of focus are centered in the frame.
Want a quick trick? Use good old tape to crop your preview. This will allow you to see exactly what will fit in the square frame.
Use text in your clips.
By using an app like Vont, you can easily add in text to your video to clarify your footage and help tell a compelling story.
Choose fonts that are easy to read, and keep text BIG and BOLD.
However, be careful not to include too much text. You want to engage your audience but not lose their focus, so stick to highlighting 2-3 word phrases.
So there you have it! Will you be trying square video for your real estate business?