Realtors, Don't Forget About Baby Boomers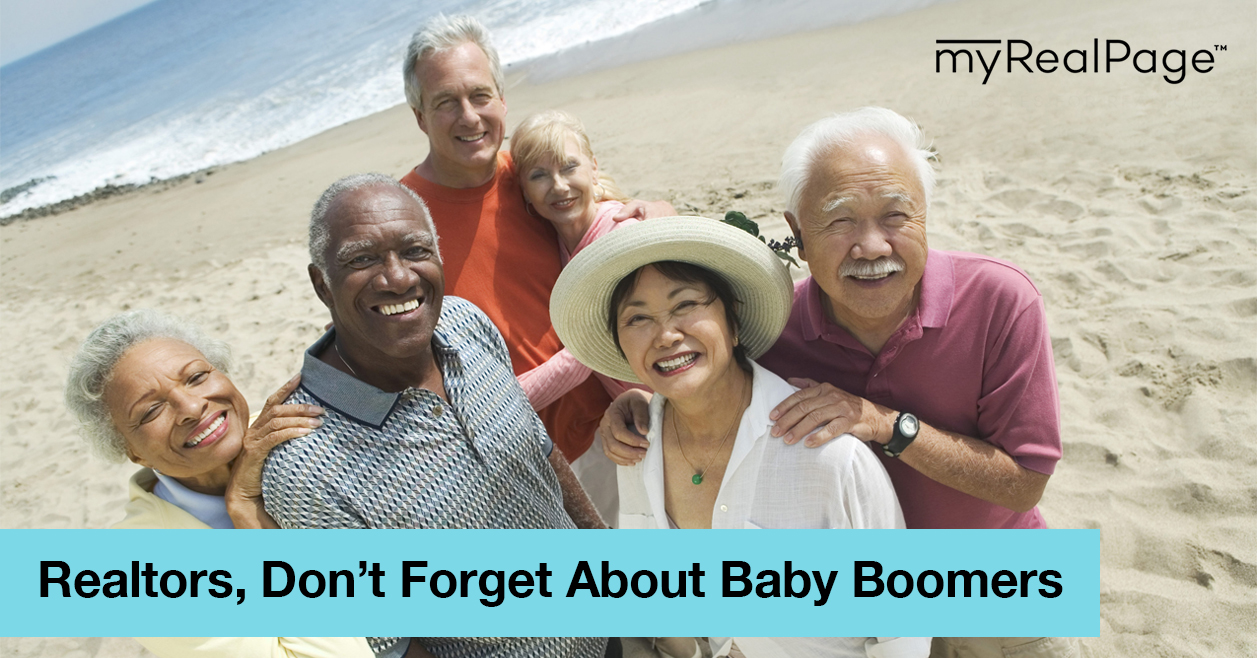 You're probably hearing a lot about millennials these days and why you should be catering your real estate business to them.
From embracing the latest technologies, to crafting targeted messages, the how and why behind marketing to the largest adult generation in history is important.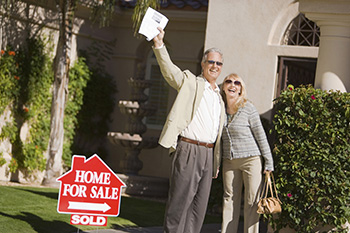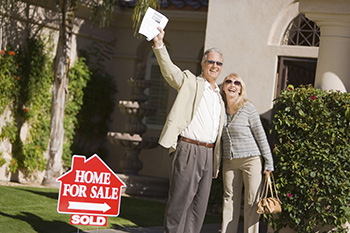 However, this doesn't mean baby boomers should be forgotten.
Why? The number of millennials and baby boomers in Canada is roughly the same, at around 9.5 million.
Baby boomers (born between 1946 and 1964) have significant buying power in real estate. However, when it comes to the 50+ demographic, under 10% of marketing budgets are allocated towards reaching them.
This is a ripe opportunity for realtors for a few reasons: 
• The net worth of baby boomers far surpasses that of millennials. In fact, baby boomers are set to inherit $750 billion over the next decade, the largest intergenerational wealth transfer in Canadian history. 
• Most baby boomers are online. They are more tech savvy than they're portrayed to be, and half are already on social media (predominantly Facebook). They also comprise the largest potential viewership of Facebook advertising. What does this mean? Your online marketing should NOT just be targeted to millennials. Baby boomers are sharing the space, and they're watching.
Ready to get serious about baby boomers? Here are four ways to effectively market your real estate biz to this profitable market.
1. Appeal to their Aspirations
The 50+ demographic tends to make buying decisions based on values around comfort, amenities, entertainment and recreation. Baby boomers have the resources to make a profitable real estate transaction, and the desire to do so. Don't forget, they basically created suburbia.This infographic shares insights on home buying trends of baby boomers:

2. Showcase Features Baby Boomers Can Enjoy with their Grandchildren
Many baby boomers are taking on the role of primary caregivers of their grandchildren. As young parents pursue their careers, grandparents are using their retirement to provide care to their grandchildren.
Promoting family-oriented activities, adventures, and happiness is key. Marketing features of a home that baby boomers can enjoy with their family (think: children's play areas, proximity to shops, restaurants, healthcare and public recreation areas, etc.) will capture their attention.
This Maple Towns Home ad does just that.

3. Don't Give Up on Direct Mail Advertising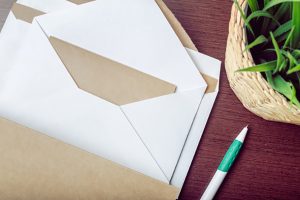 For those who grew up before the digital era, direct mail is seen as three times more trustworthy than social media. And, 68% of Canadians open their mail right away, while 95% of Canadians read their mail the same day it arrives.
To be effective, create direct mail pieces that have legible text, a strong call-to-action (i.e. what are you asking the reader to do next?), and are in line with the values and desires of this demographic. 
4. Last But Not Least, Build your Blog
Baby boomers use search just like the rest of us.
Ensure you are using keywords in your blog posts that baby boomers can relate to and may be searching for.
For example, for the baby boomer looking to downsize, you can write a blog post that provides tips on how to make the process as smooth and easy as possible.
With those four ideas, will you be shifting your marketing efforts to reach baby boomers?