These Screenwriting Tips Will Help You Sell More Real Estate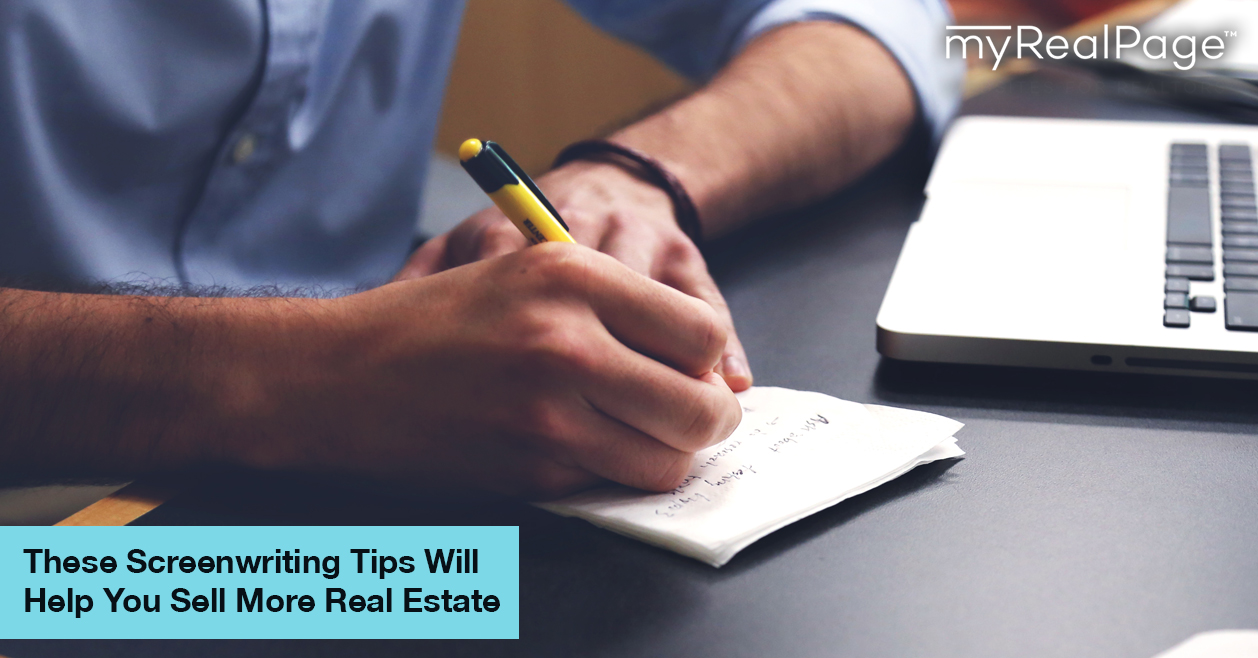 What do movies and real estate have in common?
No, it's not Annette Bening in American Beauty ("I will sell this house today. I will sell this house today.")
Movies need a great story that engages the viewer.
So do realtors!
Part of your job is to tell stories — about what sets you apart from other agents, what makes a listing so great, or why a particular home is worth your client's attention.
You're probably already doing this in conversation. But what about in your marketing copy? Or in your listing descriptions? Or on your blog?
Screenwriting techniques and the art of storytelling can help take your marketing efforts to the next level. Keep reading to discover the screenwriting tips that can help you sell more real estate.
Make it human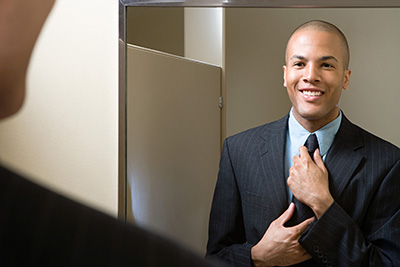 People like stories about people — their lives, emotions, problems, and successes.
In real estate, this means telling stories that aren't explicitly about a house or a condo, but about how they will support the lives of the people who live there. Your goal is to humanize how you market the homes you're trying to sell.
Listing descriptions are your biggest opportunity to employ screenwriting techniques. Instead of your traditional write-up ("Don't miss this heritage stunner in Little Italy! New chefs ktchn, huge bckyrd"), tell a story about the property that features your reader as the main character. For example:
It's Friday evening. On your 15-minute walk home from downtown, you grab a baguette
from the bakery at the top of your street, one of the city's best. You stop next door to buy
brie from the artisan cheese shop and five minutes later, you're enjoying an appetizer on
the patio of your sprawling, lush backyard. Welcome home, to 812 Shannon Street.
By using a story to describe a listing, you're helping the prospective buyer to visualize what their life could look like should they buy it. You're showing off the property's best attributes — location, backyard, etc. — by making them a part of the story, not just bullet points. Which brings us to our next point…
Show, don't tell
Anyone who's ever taken a university screenwriting course or journalism class probably remembers being lectured on the importance of showing, not telling.
"Show, don't tell" is a storytelling technique used to help an audience or reader experience the story through thoughts, feelings, actions, and illustration — not the storyteller's own simple summation.
So how, as a realtor, do you work this tip into your marketing strategy? As per our example above, in listing descriptions. But also in blog posts.
Let's say you want to write a post about a client of yours, a young family who you helped find their dream home after their long struggle to find an affordable home. An introduction that shows your readers how frustrated your client felt is much more effective than simply saying "It was taking a long time for the Smith family to find a house." For example:
When I met the Smith family, they had just finished touring their 15th house in eight
weeks. Their toddler had thrown a tantrum during the open house, and their newborn
wouldn't settle. The lease on their west end condo was ending in two months. "We're at
the end of our rope," Monica told me. In the year 2020 Fake ID top allows you to purchase fraudulent driver's license. These ids have every top-notch security feature which enables it to scan on any given machine. The ID can be used in Walmart or the likes of stores like Target. Whether you want to use it to enter a stripclub or purchase alcohol; it is your gateway to the ultimate fun.
Use visuals
Screenwriting is paired with visuals to tell a complete story. It's the pairing of the writing and the images that make a story effective. This needs to be applied to your realtor marketing efforts.
You already know how important high-quality photography is to your MLS listings. But don't forget to use images in your other marketing mediums! Photos, memes, GIFs, videos, charts and other graphics are another form of showing and not telling.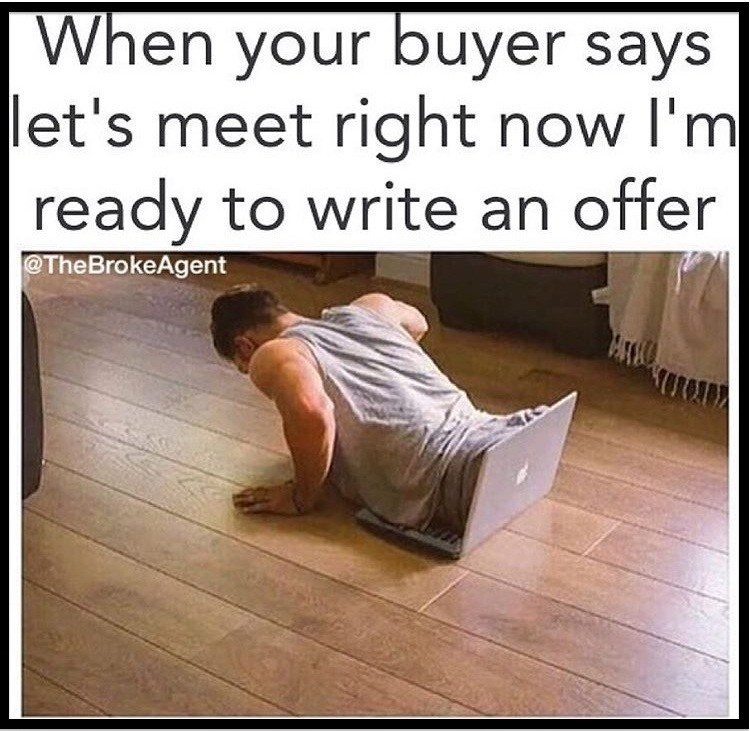 You should be using visuals in your blog posts, newsletters and social media efforts to keep the reader engaged, to break up text, and to drive home your points.
Know your style
Think about your favourite movie director, or your favourite author. Chances are, there's something about their work that makes it recognizable to you.
The Coen brothers, for example, are famous filmmakers. Their movies are of different genres, and feature different stories. But there's something about their style and approach that makes their films identifiable.
Take a page from professional storytellers, and establish your own particular style and personality.
Figuring out your "thing" (humour, a touch of sarcasm, using numbers and stats in engaging ways, employing quotes from TV shows or movies) and using it to craft your blog posts, website copy, newsletters, and social media posts goes a long way in establishing your personal brand and helping your audience to recognize and engage with it.
Are you already incorporating storytelling techniques into your marketing efforts? How's it working for you?