Stop Using These Words and Phrases in Your Real Estate Listings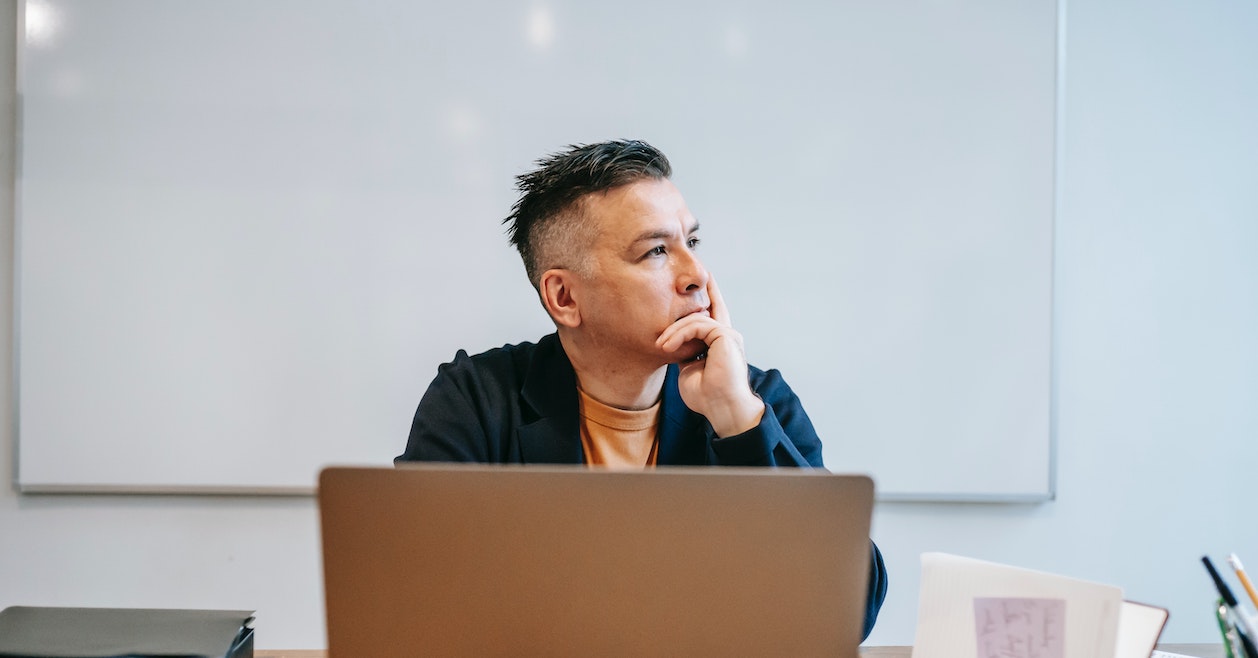 There's an adage we love in real estate:
A picture is worth a thousand words.
And it's true. One listing photo of a stunning home can be enough to hook the person who ends up buying the property.
But great photos can't make up entirely for a poorly written real estate listing. A written listing is what contextualizes the listing photos and communicates key features and important details.
We've talked before about mistakes to avoid in your real estate listings, tips to get your real estate listings noticed and the best words to use in your real estate listings.
Today we're talking about the words and phrases agents need to stop using in their real estate listings — lines and descriptors that could turn away possible buyers.
Let's dive in.
Master bedroom
What used to be the definitive way to describe a home's biggest bedroom is now the descriptor to avoid.
"Master" may be a term rooted in slavery and racism — the idea that the "master" or "owner" would've occupied the grandest room in the residence.
Today, real estate agents should absolutely be moving away from describing the largest bedroom as a "master bedroom" or as an "owner's room." Some real estate boards have even formally dropped the term from their lexicon.
What to say instead? "Primary bedroom" is gaining in popularity. Even "large bedroom with ensuite bathroom" is fine.
Exclusive
Real estate agents can't afford to alienate any prospective buyers. Your real estate listing needs to attract as many leads as possible.
Part of that means avoiding words and phrases that communicate that a listing is only for a certain type of person. Words like "exclusive."
Real estate agents have long used exclusive to describe luxury real estate or a home located in a wealthy, gated or private community.
There's nothing inherently wrong with the term, but it is a descriptor that narrows — rather than expands — your pool of interested buyers. And that's not something an agent can afford to do in this day and age.
Nanny suite
A nanny suite is an attractive feature for many prospective buyers. But the term "nanny suite" — or its commonly used equivalents, including "granny suite" and "mother-in-law suite" — isn't.
All three of the terms above are gendered (nannies are typically women). In this day and age, that level of gender-specificity is outdated and unnecessary.
Plus, there's a substitute that's an even better, more specific descriptor of the additional space: "secondary suite."
Close to church
Describing a listing's proximity to a place of religious worship is a no-go these days. For the same reasons that "exclusive" doesn't work.
While that proximity might be attractive to some buyers, mentioning it in a listing description will have the exact opposite effect on many others. 
A non-religious buyer might be concerned that the listing is located in an area that doesn't fit their lifestyle. They might also have reservations about working with you.
His-and-hers
Describing any home feature as "his-and-hers" or "jack-and-jill" in 2022 is at best antiquated and at worst disrespectful. 
It's a choice that doesn't acknowledge that a home's new occupants very well might be "his-and-his" or "jill-and-jill."
The terms also speak directly to a couple — what if a single person is the right buyer for the home? By using gendered, coupled terms, you're saying "Keep looking. This listing isn't for you."
It's not at all hard to find suitable replacements for "his-and-hers." Think "double sinks," "matching built-ins" and "double closets."
Bachelor pad
Surprised to see this one on the list? Here's what's wrong with using "bachelor pad" as a descriptor in your real estate listing:
It's limiting.

By describing a listing as a bachelor pad, you're intimating that it's only for a certain type of buyer — the same issue with many of the other no-go words on this list. While you might actually

want

to communicate that a listing definitely isn't for families, there are other ways of doing it (namely, emphasizing the features that make it perfect for one person).



It has a gendered connotation.

Bachelor pad describes a specific occupant — a single man. Any unnecessarily gendered label feels incredibly outdated in 2022. Using the term could make

you

appear outdated, too.



It's uninspiring.

Another reason to avoid bachelor pad: it's generally an uninspiring way to describe a listing. Bachelor pad equates to small and unrefined. Is that really how you want to sell a property?
Man cave
"Man cave" comes with the same problems as bachelor pad, except it takes gendered connotation even further. 
Today, man cave feels cheesy and passé. There are a million other ways to describe a type of bonus room and what it could be used for — your listing should lean into those possibilities rather than limit them.