How to Write Compelling (and *Selling*) Tweets for Your Real Estate Business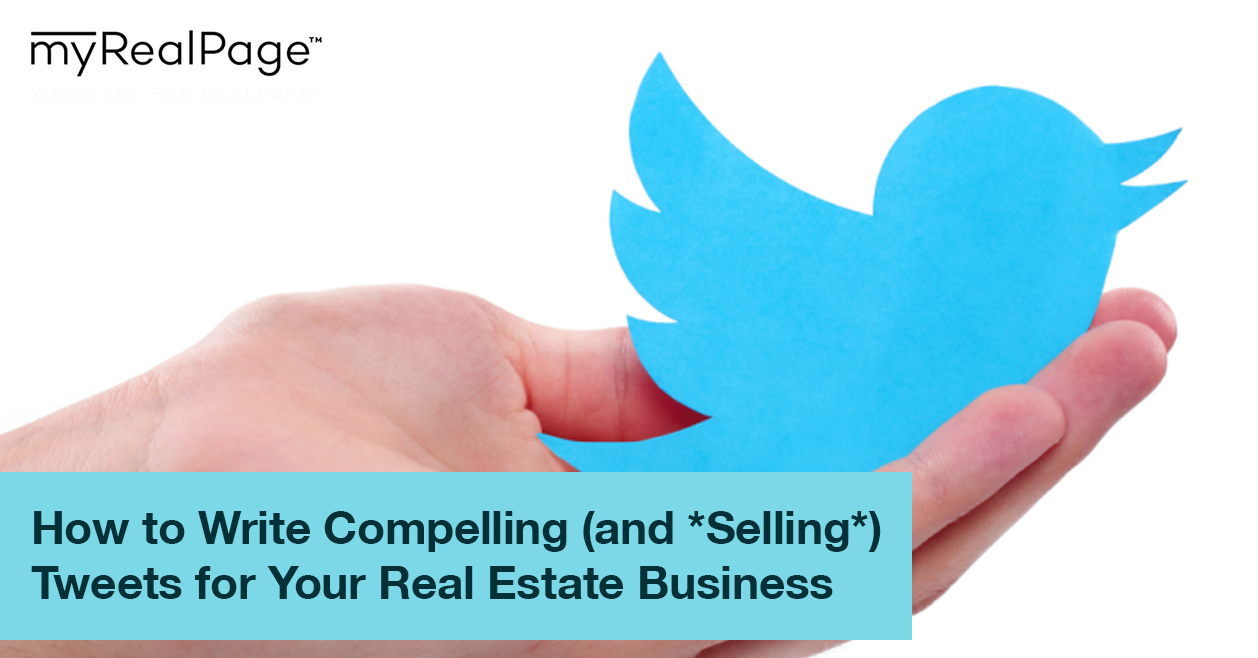 This post was updated on 09/15/2017.
What makes Twitter a great online tool for real estate agents?
It's free.
It's a public platform.
It's easy to manage from your phone.
It can be used to share links, videos and images.
It can be used for connecting with anyone and everyone.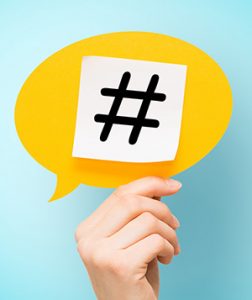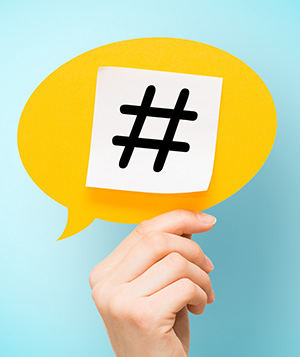 Used correctly, Twitter can be a marketing dream for real estate agents. The most important part of using it correctly: writing great tweets.
Whether you're a Twitter newbie or a longtime user, the following tips are bound to help you craft selling tweets that build your following — and your potential client pool.
Use hashtags the right way
Hashtags (i.e., a word preceded by a # symbol) categorize social media content. They help Twitter users who don't yet follow you to find your content.
For that reason, Twitter users often abuse hashtags, making them less effective. Don't be one of those users.
The rules:
Never use more than two hashtags. More than two hashtags takes away from the message of your tweet – and each one drives your viewer away via its clickable link.

Be strategic. Use hashtags that will help your target market find your tweets. #house is an example of a bad hashtag; it's too generic and doesn't provide much information. #Torontocondo is better. To find more hashtags related to your current picks, try

Hashtagify

, a free tool for hashtag brainstorming.

Keep them short and simple. Remember: your tweets can't be longer than 140 characters. Don't waste them on long hashtags.

Your hashtags don't have to come at the very end of your tweet. If it makes sense to, use them in the middle. For example: "This new (and amazing) #Torontocondo in #QueenWest almost sold out. Book your viewing: [link]"
Add images
What tweet would you be more likely to look at: a tweet with a couple of sentences, or a tweet with a couple of sentences and a GIF?
If you went with the GIF, then you belong to the majority of Twitter users who engage way more with tweets that have an image attached. Some research says that tweets with images receive 150 percent more retweets than tweets without images.
In summary: attach an image to your tweet when it makes sense to. High-quality photos from your listings (no blurry or grainy photos; that will turn users away), a funny meme or GIF, or even a short video walk-through of a home all make good Twitter content.
Remember your brand
Personal branding is key to online marketing success. You need to cut through the noise by being you.
That branding is only effective if it's consistent. So it's important that your tweets are written in the same voice that your website, emails and Facebook posts are written in. The content you share should be similar in nature to the type of content you share on your other platforms.
This is your personal brand, so add your personality to your tweets. Show the Twitterverse (and your pool of prospective clients) that you're a real human, not just a Twitter handle. Use personal pronouns like 'you' and 'I' to talk to your audience.
Add a call-to-action
Include a CTA as least some of the time, depending on what you're tweeting about.
A funny tweet about how it feels to win a bidding war, with an on-the-mark GIF attached, probably won't have a link that you want your followers to click on.
But a tweet about a new listing, or open house, or blog post on your site? You need those clicks! That's when it's key to add a call-to-action.
Try phrasing it like a question. For example:
Want to see a #Torontocondo with the best lake views? Thought so. Check it out: [Link]
Or use the tease method:
Think an affordable #Torontohouse is a fairytale? Think again. You're going to want to see this… [Link]
Mix it up
No one will follow you if all you ever tweet about is your newest listings. Booooooring.
You need to engage people! Make them laugh, make them curious, make them want to give their two cents, or ask a question.
To do that, following the social media "golden rule" of 80/20. That is, 80 percent of your content should be about lifestyle, industry news or updates that are of value to your followers, and the other 20 percent is your promotional content — listings, open houses, etcetera.
On Twitter? What kinds of tweets get you the most likes, replies, retweets or clicks? Share your wisdom in the comments!