Your August 2023 Burning Real Estate Marketing Questions, Answered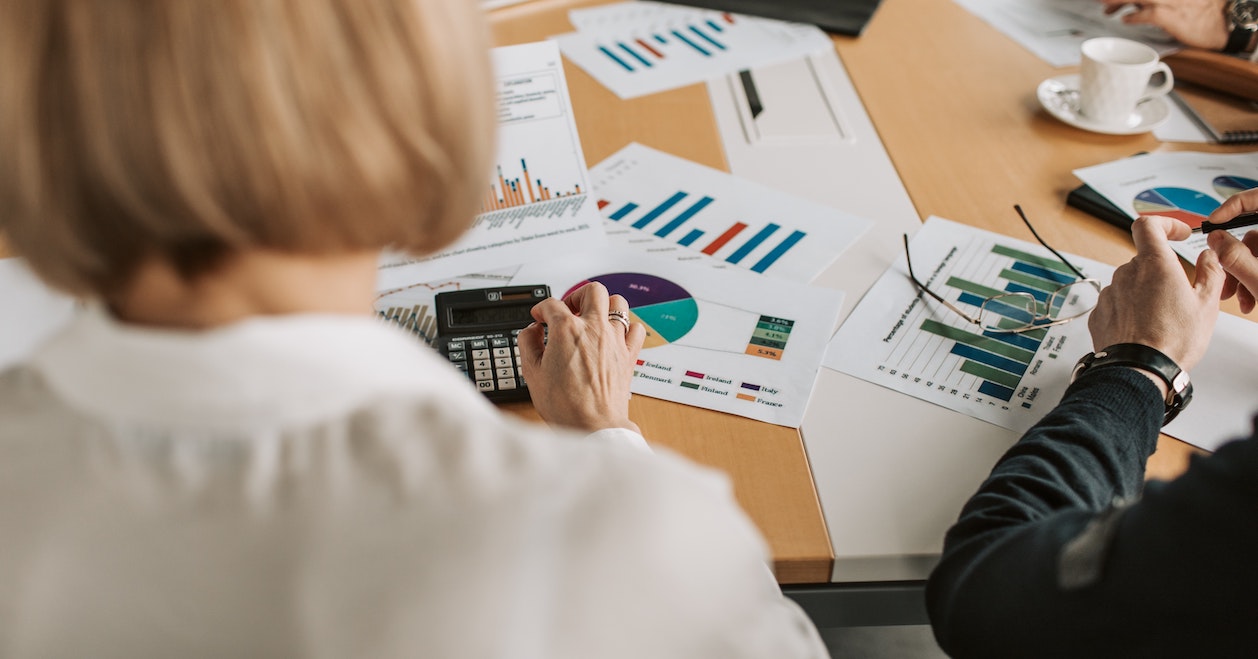 Real estate marketing trends, tools and best practices change quickly. It can be hard to keep up.
Each month, we tackle the most pressing and timely real estate marketing questions. From what's new on Instagram to ideas for your next real estate newsletters, we're here with the advice you need when you need it.
Let's dive in! These are your burning real estate marketing questions for August 2023 — answered.
How Can I Make Use of TikTok's New Text Posts for My Real Estate Content?
On the heels of Instagram's launch of Threads last month, TikTok announced it too was rolling out text-based posts.

"Text is the latest addition to options for content creation, allowing creators to share their stories, poems, recipes, and other written content on TikTok, giving creators another way to express themselves and making it even easier to create," says the announcement.

These text posts can be up to a thousand characters in length and jazzed up with background colours, sounds, music, stickers and tags.

The feature has only been available to all users for a few weeks, so it's a little too early to tell a) whether the format will be widely used and b) what the best use cases will be for marketers on TikTok, including real estate agents.

Stay tuned!
News Content Is No Longer Allowed on Instagram and Facebook in Canada. How Does It Affect My Real Estate Social Media Content Strategy?
Canada's Online News Act, which came into effect in June, dictates that digital companies must pay news outlets when a user reaches an outlet's story via a digital company's product.
In other words: if you clicked on a Toronto Star story that you saw shared on Facebook, Meta (parent company of Facebook and Instagram) would have to pay the Toronto Star for that access.
But that won't happen on Facebook or Instagram, because Meta is protesting that law by blocking all news content on those platforms in Canada.
It means that outlets that share article links on these platforms won't get their content seen by Canadian users and it means that if someone in another country shares a link to an article, their Facebook or Instagram friends in Canada won't be able to see it.
So how does it affect a real estate agent's social media content strategy?
You can no longer make use of Instagram and/or Facebook posts that link directly to news content about real estate or real estate-related topics.
If you want to share that content because you want to provide expert commentary, your best way around it is to create a blog post on your website that contains a link to the story, then create Facebook or Instagram content to promote the post.
It Seems Like Every Instagram Profile Has Pinned Posts at the Top of the Grid. Should I Be Pinning Posts, Too?
In the summer of 2022, Instagram rolled out a new feature — the ability to pin posts so that they always appear at the very top of a user's grid.
It's not a flashy feature but, as this question suggests, it's a well-used one. And for good reason.
Pinning posts gives users greater control over their profile. Which is why real estate agents should absolutely be using the feature.
You can pin up to three posts on your profile. Here's what kind of posts you might want to pin, and why:
A personal introduction post

. A few times each year, you should publish an "about me" Instagram post that helps your recent

followers

get to know you. This is a perfect post to pin to the top of your grid. When someone lands on your profile for the first time, seeing this post first will quickly give them a sense of who you are and what they can expect from your profile.



High-performing content.

Have a post or a

Reel

that generated lots of

engagement

(comments, likes, saves and shares)? Pin it! That kind of success is great to highlight.

A post that drives to a lead magnet.

Pinning a post that promotes a

real estate lead magnet

on your website is a strategic move that, over time, can help you attract more sign-ups. Make sure the post pushes followers to a link in your

Instagram bio

, which in turn drives them to the lead magnet on your website.
What Are the Best Real Estate Prompts for ChatGPT?
ChatGPT for real estate agents can be a very effective way to save time, boost efficiency and defeat writer's block.
But it has to be used correctly.
The prompts you give will depend on what you're using ChatGPT for; a prompt for writing a real estate listing will be different from a prompt for crunching numbers.
That being said, there are ways to get the most out of all prompts. It's about how you ask.
The best ChatGPT prompts are ones that:
Use simple language.

Write prompts as though you were speaking to a real person who you know — casually, not with formal, stiff language.



Provide parameters.

Looking for a simple way to describe a complicated mortgage or housing concept? You'll want to instruct ChatGPT to explain it "as if I was a beginner." Not looking for a long-winded answer? Tell ChatGPT to answer "in one paragraph."

Give context.

If you give ChatGPT more information in your question, you'll get more information in its response. For instance, "How would you describe Vancouver's Stanley Park to people who have never been to Vancouver?" versus "How would you describe Vancouver's Stanley Park?"

Follow up.

You may need to provide further context, add clarification or ask follow-up questions in order to get the most of your initial prompt. And that's okay! You'll often get the best results if you treat your ChatGPT prompt as a conversation rather than a singular question and answer.
Have more burning questions? Check out our answers to July's real estate marketing questions here.