How to Choose the Best Social Media Platform For Your Real Estate Business in 2021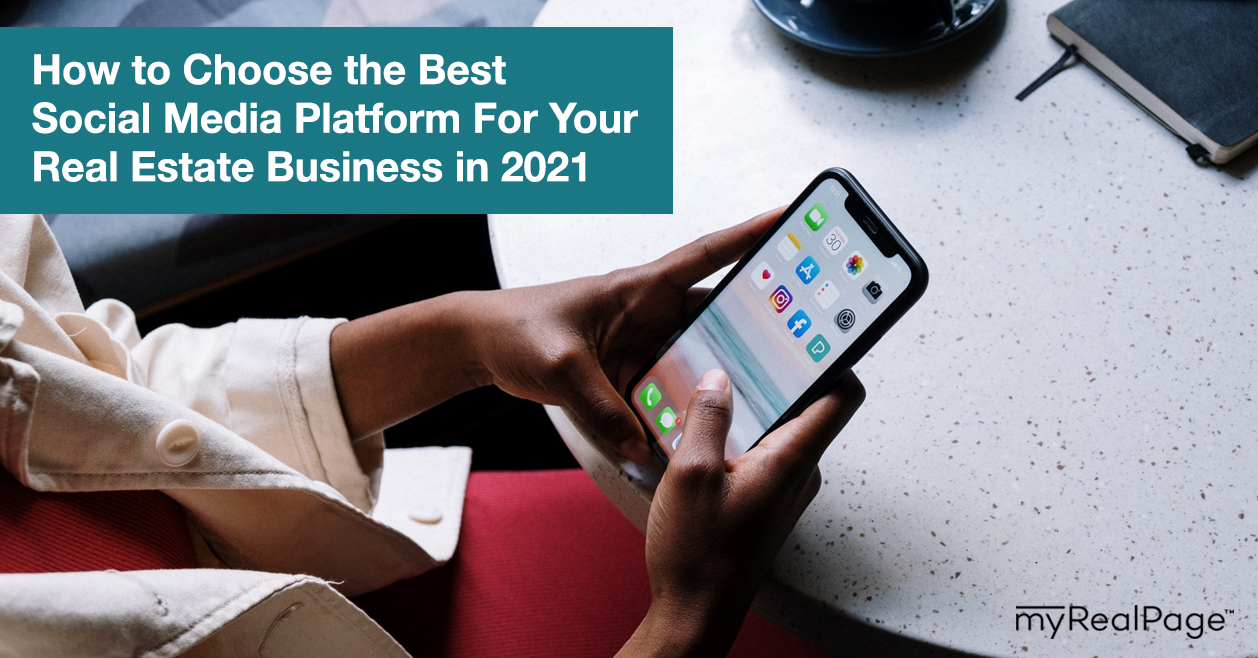 Fact: you need to be on social media if you want to be a successful, relevant real estate agent in 2021.
Fact: you don't need to be on every social media platform.
It's all about picking the right social media platform for your real estate business.
A lot has changed in the social media landscape since last time we talked about how to go about choosing the best social media platforms for real estate.
There are new platforms (hello, TikTok), new features (Instagram Stories, IGTV, Reels, to name a few) and new best practices (creating geofilters on Snapchat is probably no longer necessary to reach the younger crowd).
That's why we're back with a new guide, one that helps you decide where to focus your social media efforts now.
You don't have to choose one, and you don't have to use them all. Pick the one, two or three platforms that you can really focus on. Don't spread your efforts too thin.
Keep reading to learn how to choose the best social media platforms for your real estate business in 2021.
If You Want to Run Targeted Ad Campaigns on Social Media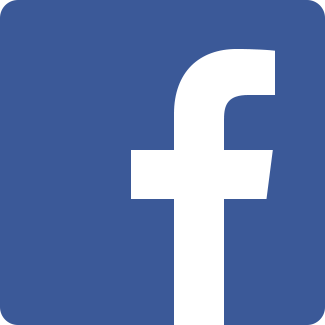 Facebook is the go-to social media platform for anyone who wants to make online ads a key part of their digital marketing strategy — without having to be an expert.
The platform's ad creation and management platform is incredibly comprehensive, giving you a ton of control over how, where and when your ads appear, and who sees them. Because Facebook owns Instagram, your ads can appear on Instagram, too.
Facebook ad campaigns don't have to cost a lot of money and you don't have to be an advertising expert to put them to work for your real estate business.
Fun fact: you don't need a Facebook page to run Facebook ads. All you need is an account. So while you could run Facebook ads that drive traffic to your Facebook page, you can also use them to drive traffic to your website, event or landing page.
Related reading:
How To Run Facebook Ads For Your Real Estate Business — Yourself
How To Use Facebook Lead Ads To Generate Real Estate Leads
How REALTORS® Can Generate Leads Using Facebook Groups 
If You Want to Reach Younger Buyers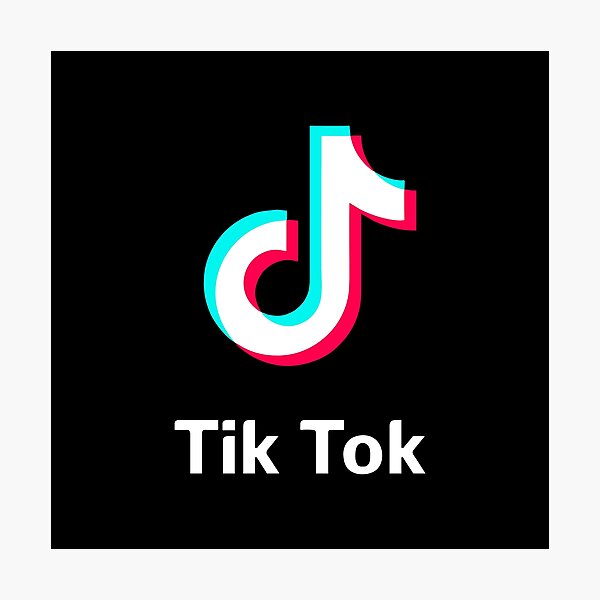 You guessed it — you might want to get yourself a TikTok account.
TikTok has over 689 million active users worldwide. And most of them are young. In the U.S., 62% of TikTok users are between the ages of 10 and 29. Only about seven percent are over the age of 50.
It's where the younger crowd is hanging out. Way more so than Twitter, LinkedIn or Facebook.
TikTok is where you can go to build an audience that's either ready to buy, thinking about buying or will be ready to buy in the next few years. Not looking to target only millennials and Gen Z? That's okay! While older social media users may not be posting TikTok videos, they're definitely watching them.
Another great thing about TikTok: it's your chance to strike out and create a following without trying to compete with everyone else on Instagram and Facebook. It's still a fairly untapped platform when it comes to real estate agents, so take your shot.
Related reading:
How TikTok Can Help You Market Your Real Estate Business
5 Easy TikTok Video Ideas For REALTORS®
If Your Goal Is to Become a Thought Leader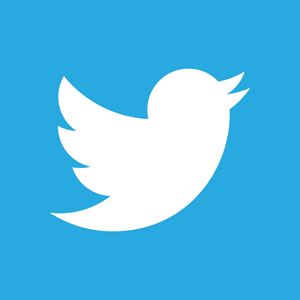 Then consider LinkedIn and/or Twitter.
These platforms lend themselves well to sharing perspectives and commentary. They're where social media users turn to read and share opinions, not to share selfies and funny videos.
On LinkedIn, you can write blog-like posts on timely real estate topics and chime in on pertinent posts from other users. On Twitter, you can join trending conversations and take advantage of real-time discussions.
Both platforms offer organic reach, meaning you might have better odds of engagement without having to pay to play, and both are frequented by members of the media, meaning your insightful viewpoint on timely real estate-related topics could catch the attention of a reporter and land you in the press.
Related reading:
How To Generate Leads On LinkedIn As A REALTOR®
How To Use LinkedIn As A REALTOR®
How To Get Press For Your Real Estate Business
If You'd Prefer Your Business Social Media to Be an Extension of Your Personal Social Media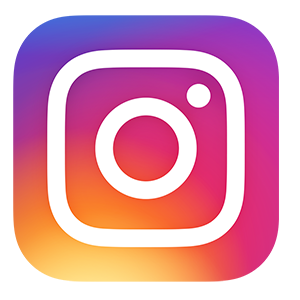 Instagram is your perfect platform.
So many real estate agents choose to use their personal Instagram account as a social media marketing tool for their real estate business. Their Instagram bio mentions that they're a father of two and a local agent; they post photos of new listings next to vacation selfies.
They do it to avoid managing two accounts and to capitalize on their existing audience of family and friends. And there's nothing wrong with that! As long as it's done correctly.
Even if you're posting personal content, we strongly recommend making your Instagram account a business account. That way you can enjoy additional tools and features like analytics, the ability to run ads and enhanced bio and contact tools, amongst others. Plus, it makes you look more professional.
Other tips: strive for a balance between business and personal content (or even skew slightly more business), don't share anything you wouldn't want a client to see or read and don't forget to focus on lead generation through the platform (through Instagram direct messages, for instance).
Related reading:
Use This Template To Write A Super Effective Real Estate Instagram Bio
How To Upgrade Your Instagram Real Estate Marketing Strategy For Success

How To Find Your Ideal Clients On Instagram As A REALTOR®
How To Make Branded Instagram Stories As A REALTOR®
If You Have No Idea What Your Goals Are or What to Focus On
In that case, we recommend Instagram, Facebook and LinkedIn. Here's why.
Instagram is like several social media platforms wrapped in one. You can create videos, you can run ads, you can go live, you can share listings, you can send messages and you can drive traffic to your website. It offers a ton of features that you can maximize to generate leads and grow your audience.
Facebook, so you have the option of running targeted ad campaigns. Don't want a profile, or to build a page? You don't have to. You can run ads that direct traffic to your website.
And LinkedIn. Why LinkedIn? Because your potential clients will use it to verify your professional credentials and it offers a way for you to build your professional network. When a potential lead Googles you, they're likely to find your personal real estate website and your LinkedIn.
What social media platform is most important for your real estate business?