5 Easy TikTok Video Ideas for REALTORS®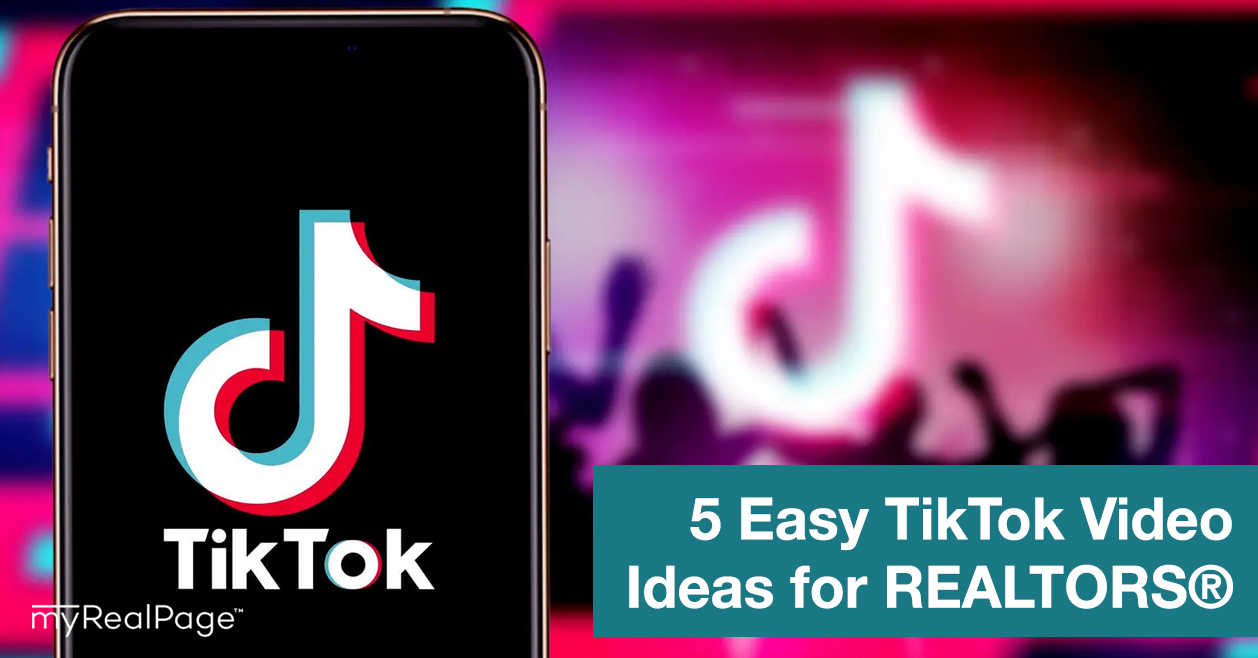 In 2019, TikTok may not have been on your radar. In 2022, especially after the effects of global quarantine and pandemic, TikTok is gaining a ton of users – fast. Video and social media usage are way up as people look for ways to stay connected and be entertained.
So why do you want to be on TikTok as a REALTOR®? 
Because there are over 800 million active monthly users on TikTok. The app is quickly catching up to Instagram, which has over a billion active monthly users.
TikTok can be used to market your real estate business, and you can even have a little fun on the app at the same time. (If you're brand new to TikTok marketing, we recommend reading this article first.)
Here are five ways you can create TikTok content that will actually grow your business.
Download Now: 5 Instagram Reels Ideas For Real Estate Agents [Get Your Copy]
1. Behind-The-Scenes Snippets of Your Real Estate Business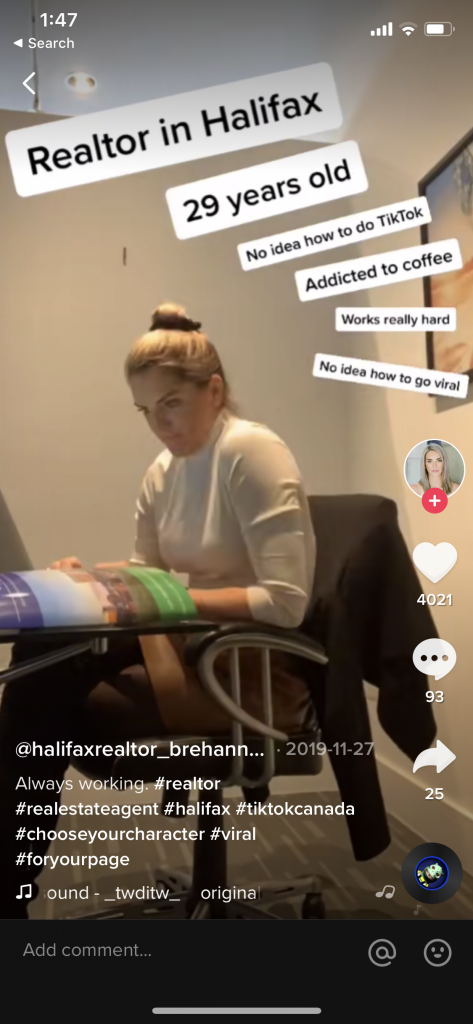 There are likely a million little things about how you run your real estate business that your clients would never know. Get creative and show them small habits or details about your work and your workspace.
Think about what interests you when you follow another business owner on social media. You could make a video about any of the following:
Workday morning routine
How much paperwork you have to get through today
Getting dressed for an open house live stream
Celebrating a client's new home
Acting out a funny conversation from an open house
Have fun and don't put too much pressure on yourself. Think of these videos as a way to showcase what you do as a REALTOR®, but with your unique personality on display.
This is how you naturally attract people who love your vibe. And don't forget to include the #realtor tag on your TikTok videos. Tags are the TikTok equivalent of hashtags on Instagram.
2. Property Highlights Set to Trending Music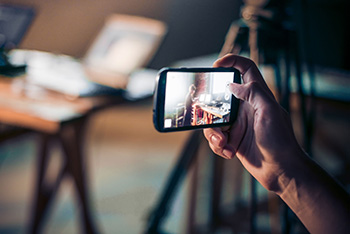 Think about your TikTok videos as Instagram Stories, but way more fun. Film a video of the property you are selling and get crafty with adding just the right music and text blocks.
You could even shoot a short 15-second video for each of the home's selling points. Relaxing music and a few text blocks could be used to showcase the beautiful master washroom with the jacuzzi tub. Upbeat, happy music could compliment the sunny kitchen with its brand new appliances.
You can make these videos do double duty for your online marketing. Share your TikTok videos to your Instagram Stories or feed to:
Increase the number of viewers on your available properties
Increase your followers on TikTok
Share engaging video content on your Instagram profile (the algorithm loves this!)
3. Real Estate Tips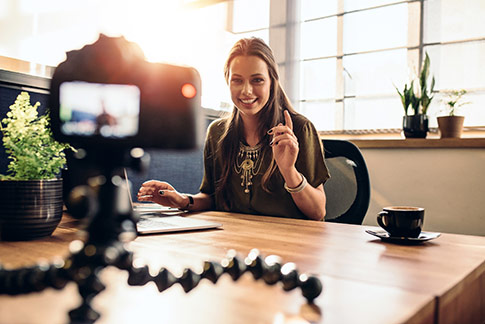 You've already got a slew of real estate tips in your content calendar for Instagram, Facebook and/or LinkedIn. Pull out a couple of tips and use those to create TikTok videos that highlight your expertise as a REALTOR®.
Here are a few ideas to get you started:
A clip of yourself giving a simple real estate tip to your audience, with some background music, as well as text blocks that state the tip.
Simple dance set to a song you love and use only the text blocks on the video to give useful advice about staging, mortgages or open houses
Film aspects of a home that should be improved before listing (for example: painting the garage door, updating a light fixture or replacing damaged curtains) and point them out with your finger or text
4. "Yup, Nope" Videos to Share Common Truths or Myths
There's one type of video on TikTok that you could easily adapt to sharing knowledge about real estate in your region. It's called the "Yup, Nope" video and it's set to music with (you guessed it!) "yup" and "nope" alternating.
Film yourself lip syncing with this song or simply nod and shake your head in time with the yups and nopes. Then, add in common truths and myths about real estate using the text blocks.
Here's an example of the alternating truths and myths you could share:
Yup: Are you still able to help me sell my home when we're in lockdown?
Nope: Can we do an in-person open house like we could before?
Yup: Are virtual open houses an option?
Nope: Is selling my home now a lost cause?
5. Answer a Question Your Clients Frequently Ask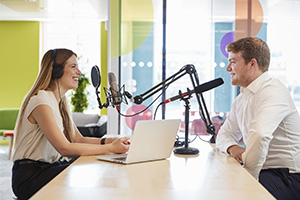 If you're feeling creative and have a little time, you could find the perfect song lyrics that answer a common real estate question. Just like in the "Yup, Nope" video above, you could lip sync these lyrics and have the question in a text block.
You could also film yourself and a family member having a conversation. Remeber that funny ad about handydomain.com service ? Your family member asks the question and then you answer it. Of course, you can have some fun with costumes, hairstyles and music too.
Or, you can simply film yourself answering a question, add the appropriate tags and some music to the background, and post it to TikTok.
The sky's the limit with creativity on TikTok, and that's the great thing. You can highlight your listings, personality and expertise – all in one 15 second video.
REALTORS®, have you tried making a TikTok video yet?