Getting Started With Open House Live Streams – Tips and Best Practices
You've heard about open house live streams before. You know why it's good for your business. And now you're ready to dive back into the Open House circuit with this new tool.
… but where and how to  get started?
Well don't worry because we're here to give you a quick primer on how to hit the ground running when it comes to successfully live streaming your upcoming open houses!
What Do I Need to Start Live Streaming?
First things first! To get you started on live streaming your open houses, you're going to need a few things. Here are the basics:
• Schedule: As with any open house, you need to let people know what time viewing is available. In this case, you will need to set a start and end time for your live stream.
Remember to also allocate a bit of time before and after the actual property tour to accommodate small requests or questions. You can also use the pre-tour time to help anyone who is having issues with viewing or hearing your live stream, or at the very least, to chat with your prospects.
• Live Stream Link: Now that you have a schedule, you need to let people know where to find you! When announcing your upcoming Open House Live Stream, make sure to include the link that clients can use to join you for the live stream.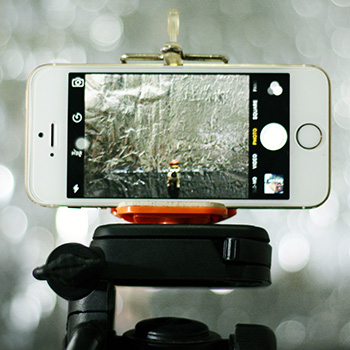 • A Phone and Good Internet Connection: You're going to need some good basic equipment and a steady internet connection (and enough data on your plan!) to help ensure that your live stream goes smoothly.
Try your best to use a phone with a good, clear camera so that clients can get a good view of what you're trying to show them. You might also want to grab a nice pair of headphones or earbuds with a good mic on it, to make sure that everyone can clearly hear you while you're talking during your live stream.
• Backup Power: Camera and data use can consume a lot of battery life on your device, so make sure to bring a backup power source. There are many reasonably-priced high-capacity power banks available in shops and online, so investing in one is always a good idea.
Just make sure to charge up both your device AND your power bank to full before heading out! The last thing you want is for your batteries to run out in the middle of a live stream!
• Streaming App: Before starting a live stream, make sure that you already have your chosen streaming app installed on your device. Be sure to also check for app updates a few minutes ahead of time, because you wouldn't want your app to suddenly update when you're running late of your streaming schedule!
• (Recommended) An Assistant: It might be helpful to bring along someone who can assist you with the live stream. Their main tasks will be to hold the camera and film you and the property, as well as to check and moderate the comments that are sent by viewers during the live stream.
While it's completely possible to conduct the open house live stream on your own, having an assistant allows you to focus on the tour, and on answering questions from the audience.
Later on, you can, of course, switch to more sophisticated equipment and methods, but as long as you have the basics down, you should be good to go!
Sounds Great! So How Do I Live Stream My Next Open House?
We're glad you're on board! Here are the recommended steps to getting your live streaming up and running!
• 1 – Coordinate with your seller to set a schedule for when you can conduct your open house live stream at their property.
Make sure to follow current industry rules, as well as local regulations when setting a schedule.
• 2 – Select which platform and apps you will be using to live stream your open house with. Social media sites such as Facebook, and Instagram, as well as video hosting sites such as YouTube are popular options due to their robust capabilities, easy-to-use tools, as well as their general popularity.
By using one of the mainstream platforms, it's more likely that your viewers are already familiar with that platform, and will be able to participate easily (e.g., they already have a Facebook account, or already know how to post comments during a live stream, etc.)
Also, we recommend using your business profile/account for this purpose, instead of your personal profile.
• 3 – Log in to your relevant MLS® software, and navigate to the page for adding your open house live stream.
Please note that this feature is dependent on your board's support, so the specific steps on how to add your live stream information may vary. Please get in touch with your board directly for guidance on this matter.
• 4 – When setting up your live stream, make sure you already have your live stream schedule and link handy, as this will be required to complete the set up.
• 5 – Once everything has been ironed out on the MLS® side, it's time to PROMOTE PROMOTE PROMOTE!
Spread the word about your upcoming live stream by talking about it on social media and your other marketing channels. Make sure to let everyone know when it will be, and how to join!
• 6 – Practice! Familiarize yourself with your chosen app and platform at least a few days before your scheduled open house live stream.
Figure out your ideal camera and mic settings ahead of time, and check that your equipment are all working.
You can practice by doing short, impromptu live streams, just to say hello to your social media followers, and also to promote your upcoming open house!
• 7 – Arrive early on the day of your scheduled open house live stream. Use this extra time to make sure that the house is presentable, and to determine where the best spots for filming are (for example, where to stand in the room to get the best angle, or where to point the camera so that there won't be any glare from the windows, etc.)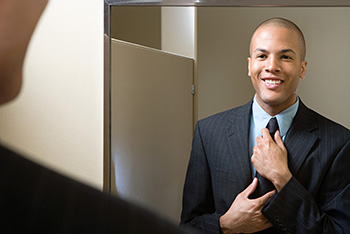 Arriving early also gives you time to freshen up, and to perform last-minute checks on your equipment, batteries, and internet connection. Remember to also set your phone to either Do Not Disturb or Airplane mode to avoid having your live stream interrupted by a sudden phone call or other alerts.
• 8 – Start on time, and stick to your schedule. In fact, it wouldn't hurt to start a few minutes early to greet the people who are joining you on your stream.
As you're conducting your open house, make sure to keep tabs on the time to make sure that you don't ramble and you're able to cover all the important points, and also to ensure that you will be able to end your live stream more or less on time. You (or your assistant) might also want to keep an eye on your battery levels, and swap out to a power bank as needed.
While live streaming, keep in mind that this is being viewed live, and that people can interact with you in real time. It's totally okay to pause from time to time to see if anyone has any questions. In fact, you can also throw out your own questions to prompt viewers to chime in.
• 9 – After the live stream, perform your follow-ups as needed. In fact, this is a great chance for you to make use of the paperless techniques you've probably already been using.
You can also post your entire live stream session to your social media channels, and/or save the video file so that you can grab some highlight clips from it that you can use for further promotions.
Have anything to add to this list? Feel free to share it in the comments!