Product Update: Live Streaming Your Next Open House with myRealPage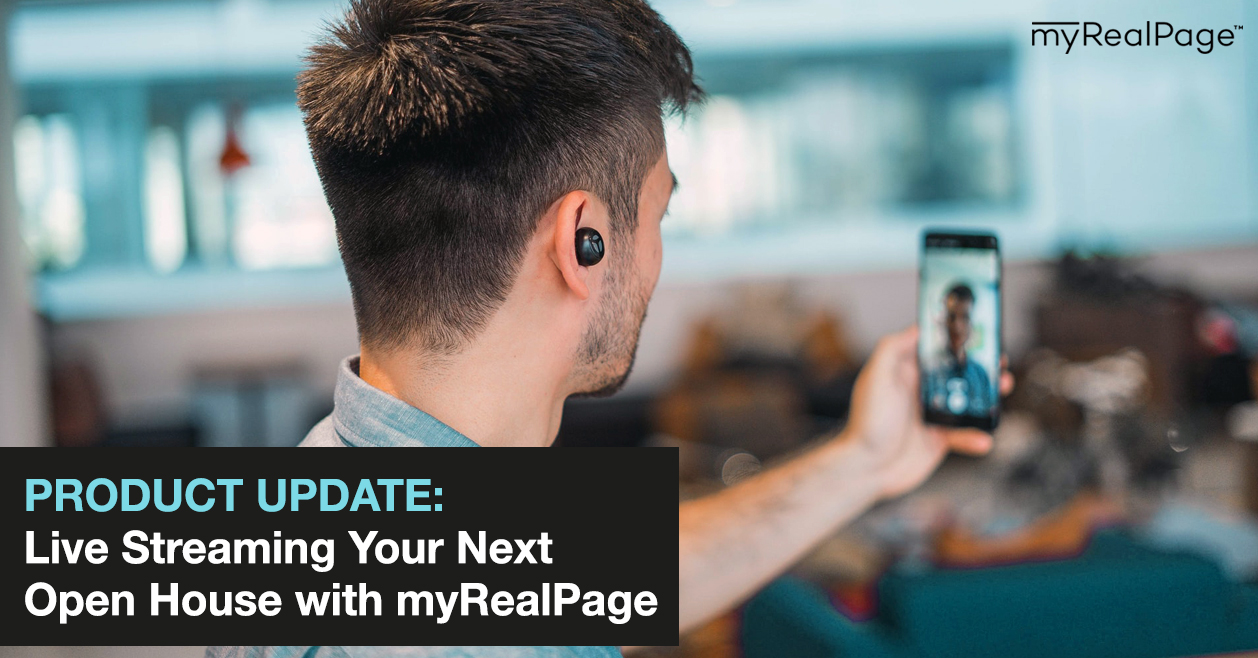 As many real estate agents will probably tell you, the Open House is an integral facet of the industry.
It is during open houses that potential buyers can personally view a property and walk through the space. It's when they can finally go beyond just the glossy photos, and get a real feel for a home.
It's also the point that can make or break a sale.
Unfortunately, we are experiencing extraordinary circumstances right now, one that is making open houses either impossible or very difficult. As the COVID-19 pandemic is currently affecting just about every industry, it is also changing the way that many conduct business, and real estate has been no exception.
So what do we do, now that we're faced with this challenging situation?
Like every good agent, we adapt. 
Introducing myRealPage Open House Live Streams
With the pandemic still on everyone's minds, and social distancing becoming the norm, people have been changing how they communicate, do business, and just carry on in general. Real estate agents, too, have been adapting, and the new MRP Live Streaming feature is something that aims to help in that regard.
Using this tool, you will be able to safely conduct open houses, host property tours, and interact with clients, all while still maintaining proper social distancing.
What is Live Streaming?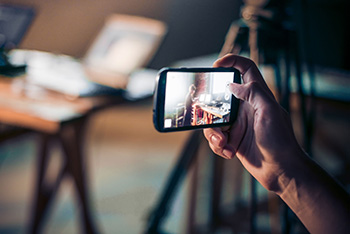 For those who might not be familiar with it, the term for watching a video on YouTube, Facebook, or Netflix, is known as "streaming."
So by this definition, "live streaming" is the act of broadcasting a video over the internet that is shot live/in real-time, and is also viewed in real-time by an audience. Typically, there are also ways for the broadcaster and the audience to interact with each other during the time of the live stream.
Live streaming is not to be confused with Virtual Tours, as Virtual Tours are pre-recorded videos that can later be shared online, and viewed at later dates.
While VTs have their own marketing uses, there are no live, on-the-fly interactions in them, and viewers can only send comments or questions after the video has been recorded and posted, and not during.
It should be noted that live-streamed videos can also be saved and posted to your social media accounts so that in case anyone missed the live event, they can still watch it later on.
You can also edit the saved live-stream footage afterward, and create highlight clips from it that you can use as material for your video-based social media marketing activities.
Some popular ways that people are already live streaming (both for personal and professional purposes) include Facebook Live, Instagram Live, YouTube Live, Twitch TV, and many others.
So How Does myRealPage Open House Live Streams work?
It is important to see that the Live Streams are simply a type of scheduled Open Houses. In the majority of Real Estate Boards, you will already be able to enter a link (URL) to your Live Stream as part of the Open House record — these will be automatically synchronized by MRP. You will also be able to create Live Streams manually through the Private Office by editing Open Houses in your listing of choice.
Open Houses and Live Streams will be clearly shown (with some regional differences) in listing thumbnail and full detail views, and will offer "Add to calendar" and "Join now" buttons for your audience's convenience. The indicators will change based on whether the Live Streams / Open Houses are upcoming or happening at the time of viewing.
Before the Open House Live Stream Event
With the help of your real estate board, agents will be able to mark their listings on the MLS® to indicate that there will be an upcoming live stream open house.
The listing then behaves as if you've scheduled a face-to-face open house, and it will display the appropriate badge on your myRealPage website. Listings with upcoming live streams will also be automatically categorized under Open House, in case you have custom searches for that set up on your website.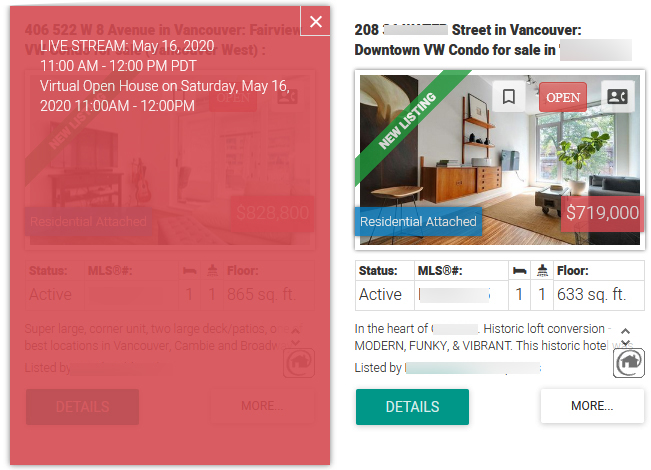 The details page for that listing will then also display the live stream open house badge, the start and end times for the live stream, an optional custom note from you, as well as a clickable link that clients can use to add the live stream schedule to their digital calendars.
Depending on their calendar settings, clients will receive reminders for your live stream ahead of time, along with a link back to the listing details page that they should click.
During the Open House Live Stream Event
Once the clients click on the link from their calendar reminders and open the listing's details page, they will then see a "Join Live Stream" button. Clicking on this button will take them directly to the live stream link that you provided when you were setting up the schedule in the MLS®.
Live stream integration is available to all myRealPage clients who have active subscriptions to Websites, Listings-Only/IDX, and WordPress Plug-in.
---
And There You Go!
The whole process may seem complicated or intimidating at first, but we promise that it will get much easier with practice.
We are hoping that by introducing this new feature, we can help your real estate business thrive even during these challenging times.
Learn more about the benefits of live streaming open houses in this blog post, as well as tips and best practices for getting you started!
If you have any questions, or if you need assistance, please feel free to drop us a line any time!