How REALTORS® Can Get the Most from their Instagram Hashtags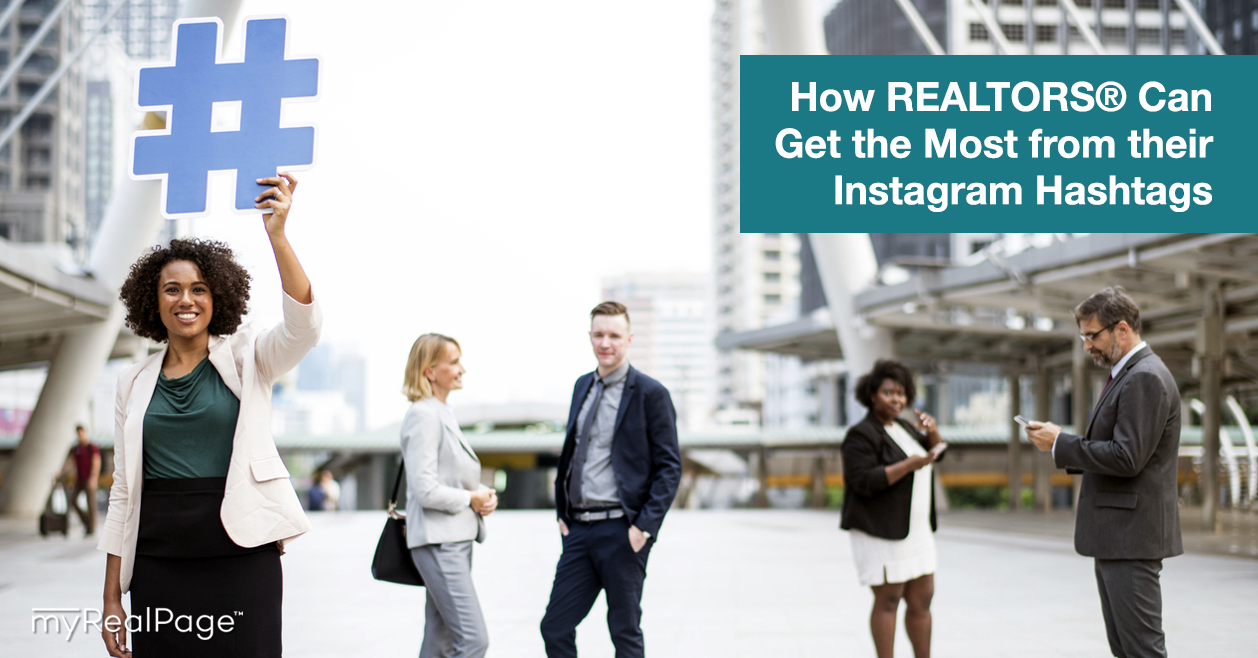 Instagram is the happening spot online. Everyone and their mother (literally) has an account, for business and for personal relationships.
So how can you grow your presence on Instagram – to help build your real estate business?
Are hashtags still a legitimate strategy to increase reach on the platform?
In short, yes.
And in this post, we're showing you exactly how to grow your real estate business with Instagram hashtags.
How Many Hashtags Are Too Many Hashtags?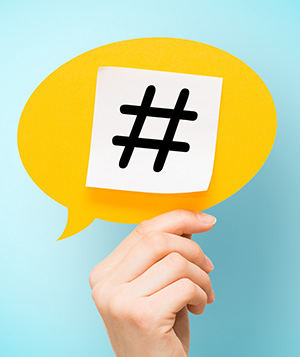 First, Instagram has a hard limit on the number of hashtags per post at 30. If you try to use more than that, the app won't let you post, so be sure to count carefully.
Some experts argue that using just 3 to 5 niche hashtags that represent your industry and clientele is the best way to go because it looks cleaner.
But if you're still building your brand on the 'gram, you want to maximize reach and you should use the full 30 hashtags.
Think of it as making the most of your opportunity to get in front of people with your one feed post. That just makes good sense from a time management perspective.
Where Should You Put Your Real Estate Hashtags on Instagram?
If you like to use a planning app to schedule your posts for the week, then the best place to put your hashtags is within the caption.
If, on the other hand, you post on Instagram natively, then you could include the hashtags in the first comment, so long as you post there within 15 seconds of your original post with caption.
This lets Instagram know that the hashtags are associated with your post.
If you like having your caption separate from the gaggle of hashtags, then using the first comment to capture them may also be a better choice to meet your aesthetic.
How Do You Find Great Hashtags as a REALTOR®?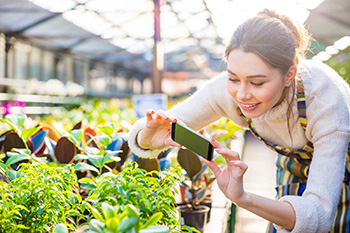 Before you start searching for hashtags, think about a few different categories of hashtags that you could use, which are relevant to your business and feed posts, such as:
The subject of your image and caption
Your location
The real estate industry
Your client niche
Now, from each of these categories, you've got some seed ideas that will help you find great hashtags. For example, you may have:
Dream kitchen
Vancouver
Luxury real estate
City dwellers
Use Instagram's search bar on Instagram.com to type in these words and see what it suggests for hashtags.
Alternatively, you could use the Explore page on Instagram (tap the magnifying glass icon at the bottom of your feed) to see which hashtags are being used in popular posts related to real estate.
How Big Should Your Real Estate Hashtags Be?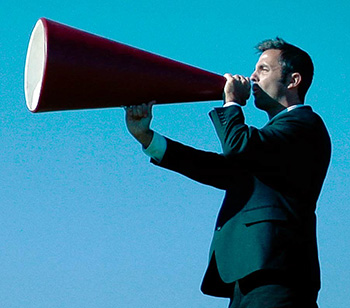 By "big" we mean the number of posts that the hashtag is associated with. This is an important metric because if you aren't a large account with a huge following and you use a big hashtag, your post will get lost in the crowd.
If you have between 500 and 1,000 followers on Instagram, aim for hashtags with 10,000 to 200,000 posts.
If you have a massive following, by all means, select hashtags that are bigger, because your account holds more stock within the algorithm and your post is more likely to be seen.
Bonus Tip: When you search for hashtags, once you've selected one, scroll down and make sure that it hasn't been discontinued (or banned) by Instagram.
Can You Use Hashtags in Your Instagram Stories?
Instagram Stories are so easy to watch. They sit at the top of the app, refresh automatically, and viewers don't have to scroll through an endless feed like the newsfeed.
To boost the reach of your Instagram Stories, you can even include hashtags.
For your Stories, you actually want to use the biggest hashtags you can. So don't worry if there are millions of posts with that hashtag – use it!
If you're worried about a list of hashtags marring your beautiful Story, you can shrink them down and use a couple of hacks to get them to fade into the background:
Use the colour dropper tool to make your hashtags the same colour as the background.
Put a GIF or sticker over top of them so your followers don't even see your hashtags.
Tell us… are you using hashtags to grow your real estate business on Instagram?