How To Find Your Ideal Clients on Instagram as a REALTOR®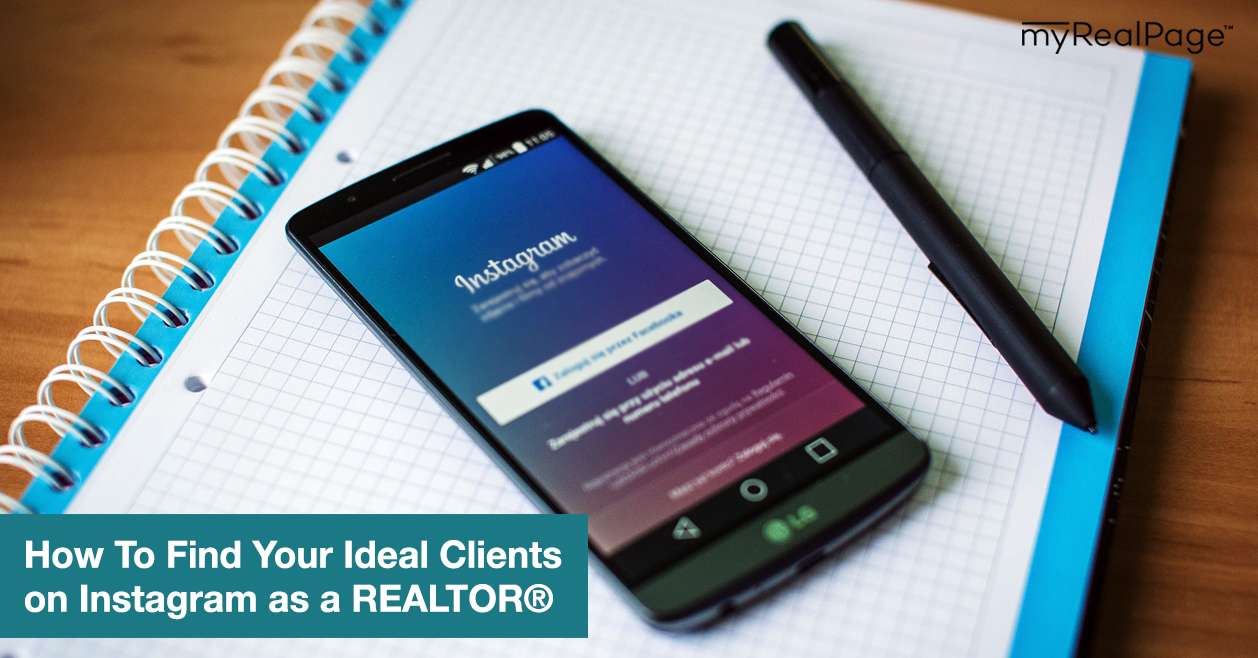 Instagram is the place to be as a REALTOR®.
Why, you ask?
Well, first, Instagram has over 1 billion active monthly users. It's one of the largest social media platforms on the planet, meaning a good percentage of your ideal clients are definitely hanging out on the 'gram.
Second, it's a highly visual platform, making it the perfect spot for you to showcase your listings and your vibrant personality.
Here's how to strategically attract your ideal real estate client on Instagram – all for free.
1. Create Content on Instagram that Your Ideal Clients Will Love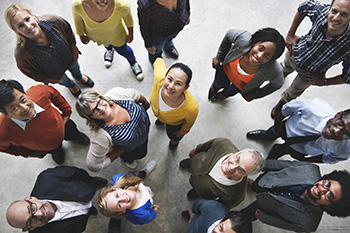 The largest piece of the puzzle to finding your ideal real estate clients on Instagram lies within your content creation strategy.
Don't worry, this isn't some complicated marketing tactic. It's simply knowing who you love to work with and sharing content that speaks to those people.
For example: are your ideal clients first-time home buyers who want to get into a condo or loft? Think about what they'd be searching for on Instagram that would help them. They'll want to know what's available in their city, how much a condo will cost and who's the best guide that can answer all their questions.
That's where you come in! Think of yourself as your ideal client's Real Estate Fairy Godmother.
You'll want to create content that beautifully showcases the condos available in your city, how first-time home buyers can qualify for a mortgage, and answer their commonly asked questions.
Use your Instagram Stories to take your followers through a sneak peek of a listing or behind the scenes of all the paperwork that's involved in a home purchase. You're educating them at the same time as showing them how great you are as their expert guide.
Make your professional listing photos do double duty by using those for your Instagram posts. Striking pictures and well-lit video will draw more people to your profile.
You don't have to be a pro here. You can buy a special light for your videos and use stock photography, or hire a photographer for images.
2. Become a Pro with Instagram Hashtags as a REALTOR®
Now that you're creating content for your ideal real estate client, you can build up a bank of hashtags that should be used with each and every post. Keep a core set of hashtags in the notes app on your phone and experiment with a few other hashtags that relate to the specific content in each post.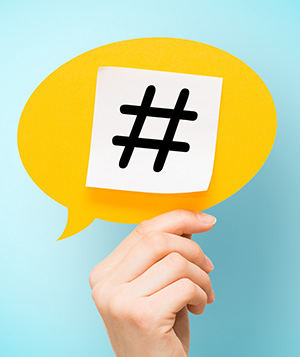 Hashtags on Instagram are like SEO for your website. Using hashtags that relate to what you're posting helps people find your valuable content. It's easy for Instagram users to search for #VancouverRealtor or #GTArealestate to find the listings and professionals they're looking for.
If your hashtags go one step further and target your exact ideal clientele, you'll attract them right to your Instagram profile.
Hashtags that relate to your ideal client could be any of the following:
#starterhome
#downtownloft
#torontocondo
#beachfrontrealestate
#luxurycondo
#townhousereno
#victoriandreamhome
Really get inside the head of your buyers and sellers, and think about what they need to know. You can easily search for hashtags and how popular they are in the app. Aim for hashtags with between 50K and 200K posts if your account has less than or around 1,000 followers.
Bonus Tip: Use hashtags in your Instagram Stories to attract even more clients to your profile. But unlike feed posts, use much more popular hashtags in your Stories that have 500K+ posts.
3. Engage with Your Instagram Followers to Build Relationships
The great thing about Instagram is that you can see who likes your photos and comments on your posts. You can then go check out the people who show interest in you and your business, and begin to get to know them.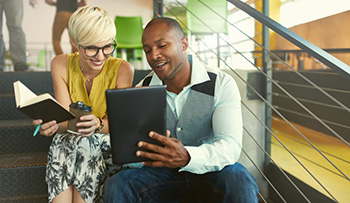 If someone comments on your post, always reply, and not just with an emoji if you can help it. 
Try to ask them something or answer their question in detail. Showing value upfront and demonstrating your care is a key strategy in getting people to know, like and trust you.
Next, make sure to return the favour. Comment on and like your loyal followers' posts. You'll naturally build rapport with them and start to have more frequent engagement.
The final step is to reply to your followers' Stories and show that you're taking an interest in their lives. These comments go straight to their DMs, which is where you can really build relationships with people. Be sure to nurture any conversations that come into your DMs, whether in response to your Stories or just a general inquiry.
The amazing thing about finding your ideal clients on Instagram is that they already know you and have connected with you by relating to your content.
Engaging with them is how you generate leads for your business. Their comments on your listing posts, DMs about real estate in the area and requests for information are highly qualified leads that you attracted right to your Instagram profile.
Have you found real estate clients on Instagram yet?