Creative Ways to Use Instagram Stories to Grow Your Real Estate Business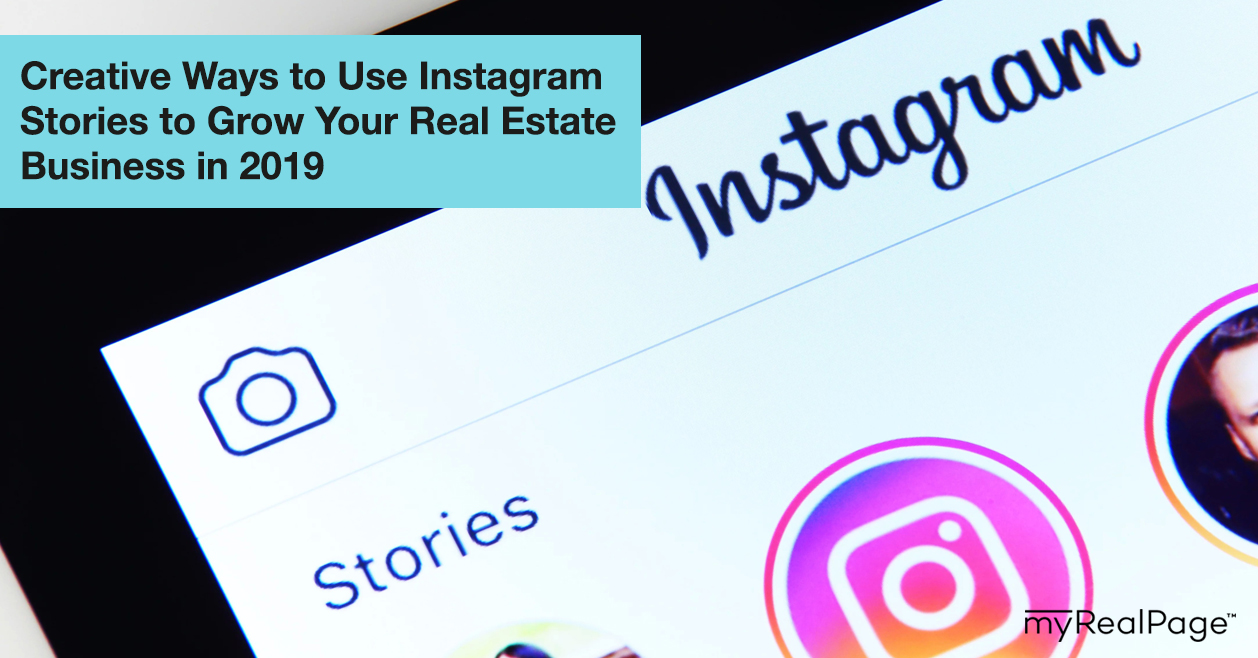 Can you even remember Instagram before Instagram Stories?
Barely, right?
Instagram launched the feature back in the summer of 2016 and it changed. the. game.
Today, IG Stories are a sophisticated tool for sharing daily, GIF-filled videos of your dog — and for growing your business.
We last explored how real estate agents can take advantage of Instagram Stories back in early 2018. Since then, Instagram has added more cool tools to the feature, making it an even more powerful tool for your real estate business.
In this post, we're rounding up all the new ways real estate agents can put Instagram Stories to good use. This is your handbook on creative ways to use Instagram Stories to grow your real estate business in 2019.
Show Off Your Personality
In real estate, you are your business. Buyers and sellers choose to work with YOU — not some faceless corporation. That's why building your personal brand as a real estate agent and maintaining a personal touch on social media is so important.
Posting the odd family snapshot and getting personal in a caption are great ways to give your followers a clue about who you are as a person. But you can only do that so often before your Instagram business account starts to feel a little too personal.
A more subtle, consistent way to reveal your personality: Instagram Stories.
Here's how:
• Use GIFs. Instagram partnered with GIPHY, the best online resource for hilarious GIFs, to create a database of GIFs that can be added to Instagram Stories. All you have to do is tap the Sticker button (the square box with the smiley face), then tap GIF. Search for a term that relates to your Instagram Story content, then resize it and paste it where you wish.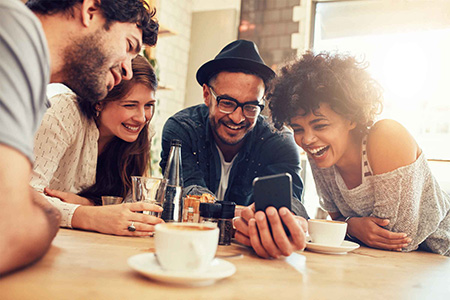 • GIFs reveal your sense of humour and make your Stories more engaging.
• Use Boomerang and Superzoom. Add some pizzazz to your Stories with these features-within-a-feature. Anything can be a Boomerang if you set your mind to it and the Superzoom function is a hilarious way to call attention to something.
• Switch to selfie mode. Star in your own Stories. Take a moment while you're at the coffee shop, in the back of an Uber, or working an open house to talk to the camera. You can chat about a new listing, talk about something local, or share an anecdote from your day.
• Keep it unscripted; let your followers see the real, unrehearsed, on-the-go you.
• Share unpolished photos. Your Instagram feed is probably mostly reserved for your pretty pictures, right? High-resolution, edited, double-tap worthy images? Instagram Stories is a perfect home for your more off-the-cuff content.
• You can share funny things from the course of your work day, a photo of a beautiful meal from a new local restaurant you want to highlight, a good real estate meme, and etcetera. This less polished content gives your followers a glimpse at your regular life and your personality.
Encourage Interaction
Comments used to be the only way to interact with other users on Instagram. In 2019, so much of that interaction happens when someone responds to somebody else's Instagram story through Instagram Direct Messages.
Those interactions can be a powerful way to nurture a relationship and turn a follower into a lead. So your goal should be to increase their frequency.
Enter the questions sticker on Instagram Stories. This nifty little feature encourages your followers to ask OR answer a question — the text on this sticker is customizable!
Here are a handful examples of what you could type to inspire your followers to interact with you:
• Ask me your burning questions about real estate in Toronto!
• What do YOU want to know about buying a house in Vancouver?
• I'm curious: what's the best thing about living in York Region?
Similar to the question sticker is the Instagram Stories poll feature, where a viewer selects from two answer options you provide. It's a smart way to crowdsource ideas for blog posts and real estate lead magnets.
Try asking questions like:
• Thinking about sharing my tips on the renos that get the biggest $ returns. Curious? Answers: YES! | Hm not really
• The new mortgage rules are definitely complicated. Would a guide help? Answers: Yes please! | Nahh
• If you could find out what your home is worth right now and for *free*, would you be interested? Answers: Definitely | Nope
Increase Your Reach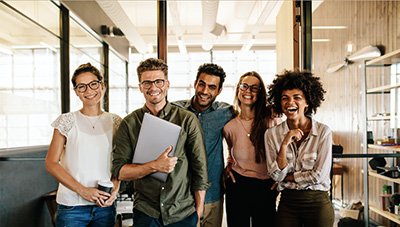 If you have an Instagram business account, your profile is automatically public, available for your target market to discover. This is a good thing.
But besides using hashtags in your Instagram real estate captions and running Instagram ads, how do you get your profile seen by your target market?
Ding ding ding ding. That's right. Instagram Stories. More specifically, using hashtags and location tags.
When you're preparing to add a photo or video to your Stories, tap the Sticker button. From there, you can tap Location to add your location details, or #Hashtag to type out one or two relevant hashtags.
Both of these stickers make your Instagram story discoverable to users who are searching for Instagram content tagged with that same spot or that same hashtag.
As a real estate agent, you could use location tags to get your story content seen by potential leads in your area. Hashtags like "#torontocondo" could help prospective buyers discover the condo listing you're unveiling in your Stories.
Get More Eyeballs on Your Feed
That darn Instagram algorithm can make it tricky for your content to land at the top of your followers' feeds.
To boost your views and engagement, you can promote your own posts in your own Instagram Stories. Yes, you can toot your own horn.
Go to one of your most recent posts. See the paper plane icon? Tap that, then tap Add to Story. Now you'll see a photo of your post, ready to be edited and added to your Instagram Story.
You can add text to tease the content of the post (so your followers will want to check it out) and use a GIF or two to highlight the fact that it's a new post (just search "new" in the GIPHY search bar) and to remind followers to tap the photo to be taken to the post itself (search "tap" in the GIPHY search bar).
This feature works similarly for your IGTV real estate content.
How often do you use Instagram Stories for your real estate business? Multiple times a day? A few times a week? Never?