How REALTORs® Can Sell Using Instagram Direct Messages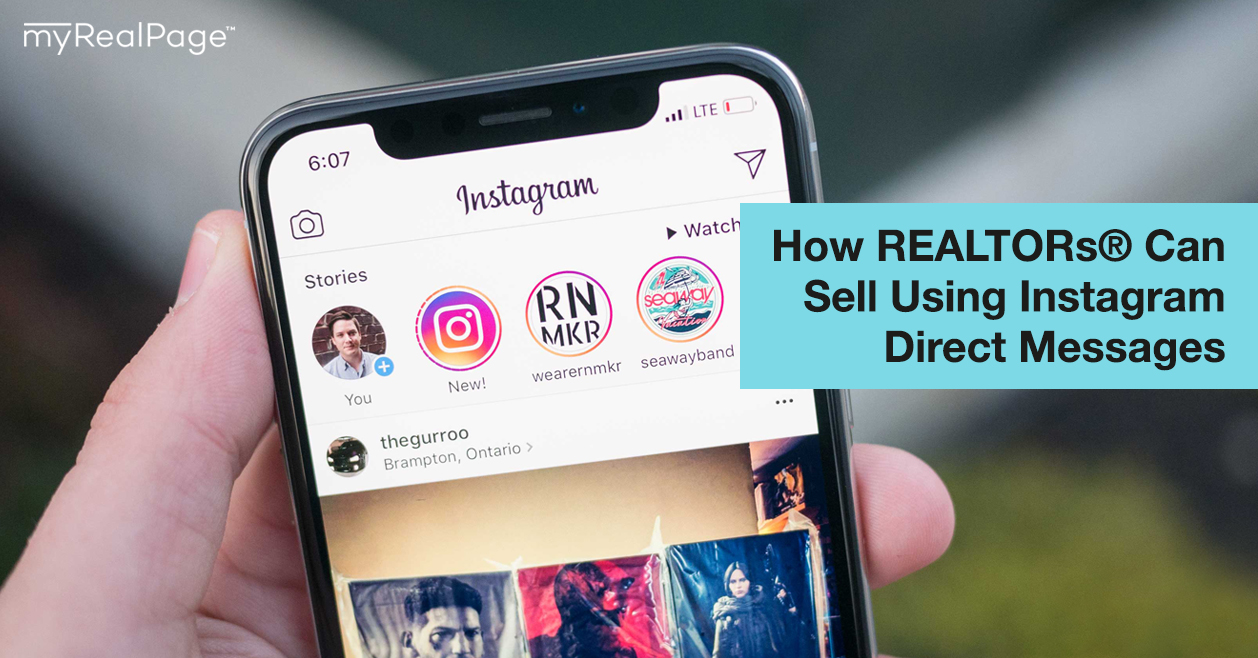 Have you used Instagram direct messages for your real estate business yet?
Maybe today's post will convince you.
Instagram direct messages aren't just for sharing memes with friends.
They're for selling.
In our last post about Instagram Direct messages for real estate agents, we talked about how the tool can help agents GROW. This post is all about how Instagram direct messages can help real estate agents SELL.
Let's dive in.
Here's how real estate agents can use Instagram direct messages to make sales.
1. Build Awareness of Your Business
If you have an Instagram business account where you post regularly, publish Instagram Stories, create IGTV real estate content and use hashtags, you're already doing a great job of building awareness for your business on the platform.
Instagram direct messages are a way to kick your efforts into high gear.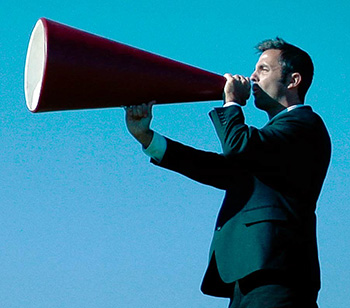 Open the app and head to the Explore page. Then, tap on the Places heading. Find a location near you and tap it.
You'll now see a mix of photos and videos that other users have tagged with that location. You'll also see an Instagram Stories icon. Tap that and you'll find a stream of Stories that users have created using your selected location tag.
Check these Stories out. Do any of them catch your eye? When you check out the profile pages of the users who posted them, do they seem like they could be a good fit for your real estate business?
If so, reply to their story!
Your first message should be a genuine response to what they posted — "I live nearby and I LOVE that restaurant!" — and not an introduction to your real estate business. Be genuine, get the conversation rolling and then invite them to follow you.
2. Turn Followers Into Real Leads
When someone comments on your Instagram posts, what do you do? 'Like' the comment? Reply to it?
Here's a better idea: send the commenter a direct message.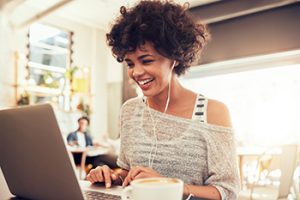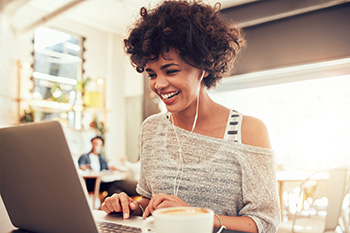 You can thank them for commenting, and then ask a question to encourage a response. Boom: you've got a private conversation with an engaged follower that you can cultivate into a potential business relationship.
Running a poll in Instagram Stories is another way to spark an Instagram direct message conversation with a lead.
Pose a question related to real estate, like "Do you like going to open houses? Yes/No" or "Pick one: cozy country cabin/cool city condo."
After a couple of hours, go into your Instagram Stories to see which users have responded and what answer they chose.
Start messaging some of those users! Tap the paper airplane icon next to their username, say hi and ask them why they chose a particular answer. A lead-generating direct message thread has officially begun.
3. Move Beyond the Message
Instagram only lets you put one link in your profile's bio. That's pretty limiting when it comes to encouraging your followers to take an action outside of Instagram, such as booking a free call or downloading your real estate e-book.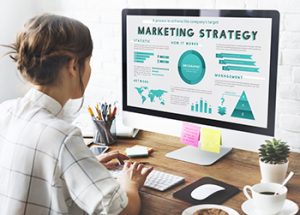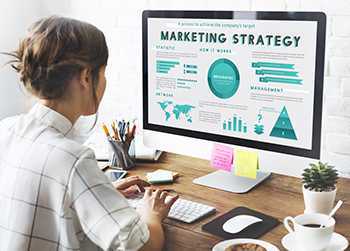 Enter Instagram direct messages, where you can send as many links as you want. No limit. This is a huge opportunity to take your lead further along the path to becoming a client.
When your direct message conversation with a lead is going well, you can start sharing links to things like…
Your listings page on your website
Your newsletter sign-up page
Your "Book a free consultation" page
Your real estate blog
4. Build Client Loyalty to Guarantee Referrals
Real estate agents can also use Instagram direct messages to maintain relationships with clients and guarantee referrals for years to come.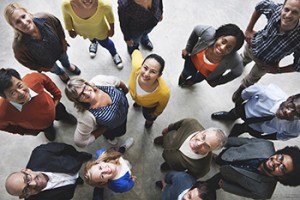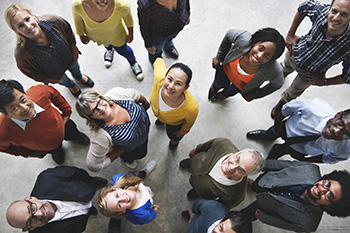 If your client is on Instagram, make sure to follow them. Then, make a habit of consistently engaging with their content. Like their posts and leave comments, and respond to their Instagram Stories with direct messages.
If they post a story about their son's high school graduation, send them a DM to congratulate them. If they post a story that shows their home or backyard, DM them to say how great the place is looking.
Use these messages to stay connected and keep your relationship alive. This friendly personal touch goes a long way to enhance your reputation and keep you top of mind for your client.
In Summary
Instagram Direct Messages provide real estate agents with a pretty incomparable selling opportunity.
It's genuine. Casual. Sincere. And effective. Not like cold emailing or cold calling.
It's selling that doesn't feel like selling. It simply feels like connecting. Which is how it should be.
Have you ever turned an Instagram connection into a sale? Tell us how in the comments!