How REALTORS® Can Write and Sell Real Estate E-Books (and Why They Should)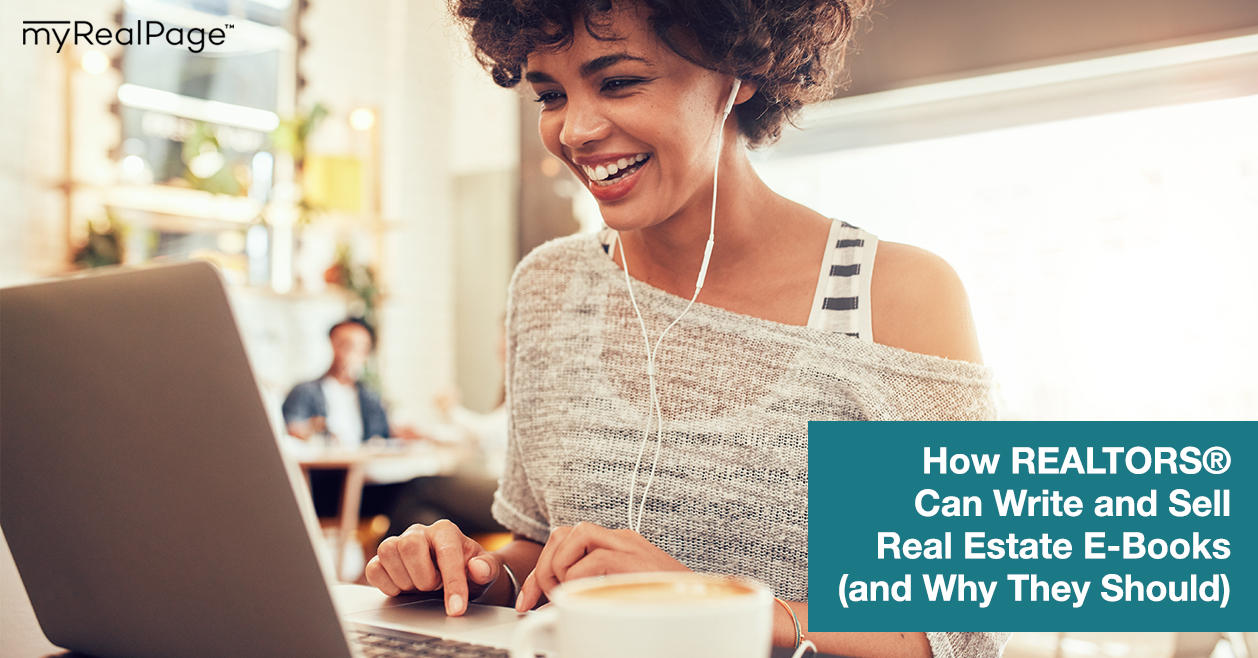 Bet you didn't get into real estate because you loved writing.
Pretty sure "Authoring super engaging blog posts" and "Penning a must-read newsletter" don't come after "Selling homes" on a real estate agent's job description.
But here we are. Writing is a pretty sizeable chunk of the modern real estate agent's job. Because writing is a pretty sizeable chunk of marketing.
The writing chops you've developed for your real estate business can take you further than your blog, or witty Instagram captions, though. They can turn you into an author. A money-making author.
Let us introduce you to your real estate side hustle: writing real estate e-books.
If you want to add an income stream to your business, grow your audience and position yourself as an industry expert, you're going to want to keep reading. This is our guide to how REALTORS® can write and sell real estate e-books.
Why REALTORS® Should Write E-Books
They're a passive source of income.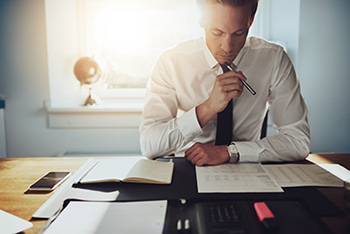 Once you've written, published and promoted your e-book, most of the work is done. Sure, you'll do additional marketing here and there, but the work is minimal and doesn't require daily upkeep. Meanwhile, you're earning money from sales. Minimal upkeep + sales = passive income. And passive income = money on top of income generated by buying and selling homes.
They strengthen your position as an industry expert.
Publishing a book, even when it's self-publishing, comes with major credibility. It takes time, skill and deep knowledge of a subject to be able to fill whole chapters.
They can help you land more clients.
Because e-books position you as a subject authority, serving as additional proof of your skills and trustworthiness for leads, and because they can land in the hands (or on the screens) of potential leads who might not have otherwise heard of you.
The Process of Writing and Selling E-Books
Publishing a real estate e-book isn't as intimidating as it sounds.
• Step one: Write the book.
This one's obvious.
• Step two: Format the book.
Whether you publish yourself or go with a platform like Amazon's Kindle Direct Publishing (more on this in a sec), you'll need to format your manuscript according to the best practices for e-books. This is so that the book displays correctly. Here's a guide to formatting your e-book in Microsoft Word (similar principles apply to Google Docs).
Don't want to do it yourself? You can use a paid tool like Scrivener or Vellum.
• Step three: Publish the book.
Now you've got a choice to make. Self-publish? Or use a platform like Amazon's Kindle Direct Publishing (KDP)? It's a personal choice but to sum up the most major pros and cons:
• A platform like KDP will offer greater visibility and an e-commerce platform, but it will also take a chunk of your profits
• Self-publishing requires more work to make and process sales, but the profit is all yours
• Step four: Market the book.
Time to tell the world that your real estate e-book exists and why they should buy it. Tweet, Instagram, Facebook, blog and email the heck out of this news.
Coming Up With Ideas for Real Estate E-Books
Landing on a great idea for your book is sometimes harder than writing it. Your book needs to be unique, valuable to a reader and exemplary of your knowledge and skills.
Our advice: be specific, and be true to yourself.
In other words, don't choose a general topic and don't choose a topic that's a stretch for you to write about. The subject of your book needs to be niche enough that it stands out from other real estate e-books and it needs to be something you have deep knowledge of.
Here are a few examples of niche e-book topics:
• A guide to buying your first-ever home in Ottawa
• To buy or to rent in Vancouver? How to decide what's right for you
• Condo culture: how to find, buy and live in a Toronto condo
• The best Canadian cities and towns for retirees
How to Actually Write a Real Estate E-Book
Before you start writing, remember: writing a book is challenging. If it were easy, we'd all be authors.
Now that that's out of the way, here are our practical tips for writing an e-book.
• Create an outline. Don't just dive in and start typing. You need a book outline. Having a plan ensures your book stays focused and you stay motivated. We like these tips for writing a book outline.
• Decide on a schedule. Plan, realistically, the days and times during which you'll write. Whatever schedule you choose, make sure you allot at least two hours to each writing period. It takes a while to get into a flow.
• Use a common word processor. Like Microsoft Word or Google Docs. You're already familiar with them, and your manuscript will be easier to format later on.
• Block out distractions. Checking Twitter is very tempting when writing becomes very hard. Download an app like FocusMe or a browser extension like StayFocusd to block you from looking at distracting sites.
• Assess constantly. Remember that outline you created? Keep it handy and refer to it often. Assess your work every few dozen pages to make sure you're staying on track.
• Hire an editor. This is non-negotiable. A book is not a blog post; you need a second, expert pair of eyes to read it line for line, beginning to end, looking for errors and making suggestions for how your writing could be stronger. Hire a freelance professional.
How to Actually Sell a Real Estate E-Book
Your book is finished, published and live. Yay! Time to convince people to buy it.
• Tease the launch. In the week leading up to your book hitting digital bookshelves, start teasing it on your social media platforms.
• Share on social. Use every one of your active social media platforms to promote your book, with a link to the purchase page. Add a line about the book (and the link) to your social media bios. Remember to diversify your promotions: don't spam all your accounts at the exact same time with the exact same message.
• Run Facebook and Instagram ads. Pay to play. Using best practices for Facebook Ads and the best Instagram Ad strategies, market your book, focusing on the game-changing value it offers readers. Use audience targeting capabilities to zero in on your target reader.
• Promote it with postcards. Working on a real estate postcard campaign? Dedicate a portion of the layout to a text box or bubble that markets your book.
The most important thing to remember when marketing your e-book: keep your message focused on what the reader will get by reading your book, such as insider info, or strategies for buying success. Promote the value.
Will you consider writing your own real estate e-book? Why or why not?