How To Use LinkedIn as a REALTOR®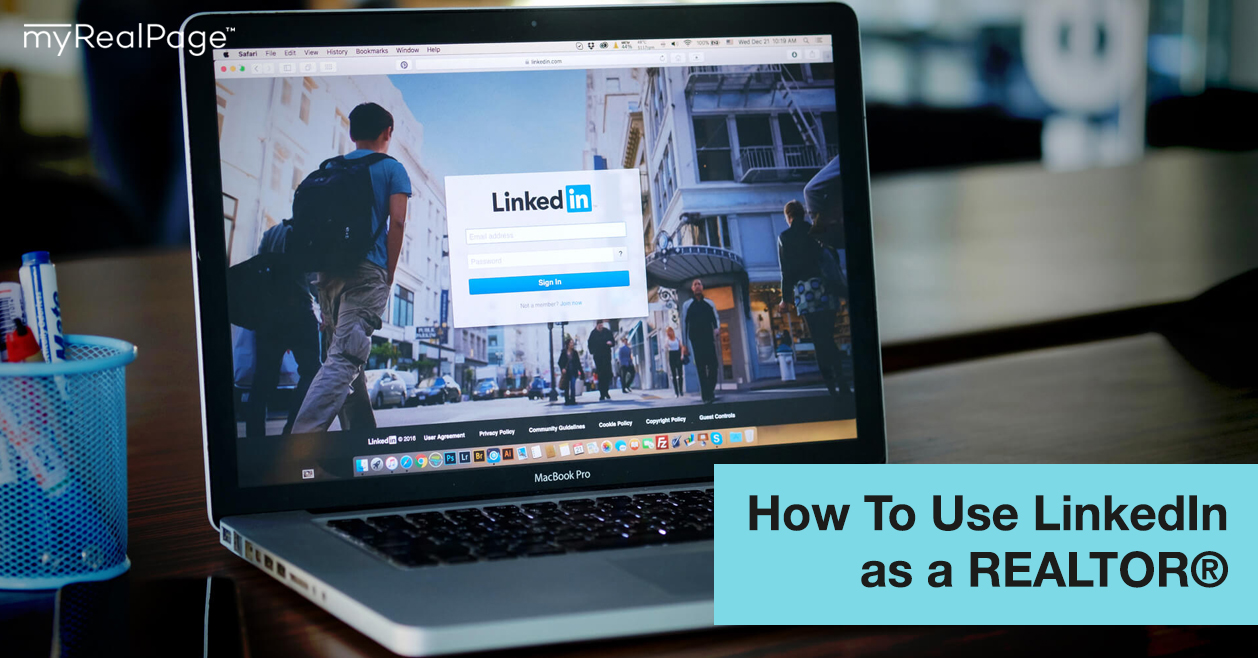 One of the largest, untapped resources for real estate agents is LinkedIn.
Now, before you shrug it off as a stodgy job-search platform, consider this:
There are 400 million users and climbing
Members are professional and well-read
Organic reach is still a thing on this platform
Remember the days when you'd get over 100 likes on your Facebook posts and everyone saw your content?
You can relive those organic reach glory days, right now.
Here are 4 steps to set yourself up for success on LinkedIn.
1. Update Your Real Estate LinkedIn Profile Page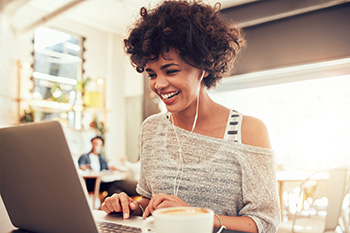 First step: add a profile picture and keep it consistent with the one that you use on your other social media profiles, so people can easily recognize you.
Get creative with the cover photo that sits just behind your profile picture on LinkedIn. It's a banner where you could showcase your awards or a beautiful copyright-free stock image of your neighbourhood or city.
Next, make sure that your bio speaks to who you are and what you do. Similar to your Instagram bio, you want to make sure you tell people who you help and how. Then add some flavour to your profile by describing yourself professionally. You can also outsource this task to a copywriter that specializes in LinkedIn marketing.
Here's where LinkedIn is different than Instagram or Facebook: you can add in your awards, accolades, skills and education on your profile. LinkedIn users know where you look for this information and will expect to see all your shining achievements.
2. Create a Custom LinkedIn Profile URL
Whether you are just creating your profile now or you've had one for years, you need to make sure that your profile is optimized for search engines. Just as you spend time on SEO for your real estate blog, you need the search engines working in your favour on LinkedIn too.
Instead of the random string of numbers and letters that LinkedIn assigns to a profile, you want that to ideally be your name.
Here's how to change your profile's URL:
Head to your profile, and on the right-hand side of the page, click on "Edit public profile & URL"
In the top corner under "Edit your custom URL" click on the pencil icon beside your current URL
Type in your name and click "Save"
If your name is already taken, consider variations that would still be good for SEO, such as:
John-Smith
John-Smith-real-estate
John-Smith-Vancouver-realtor
3. Build a Network to Fuel Your Real Estate Business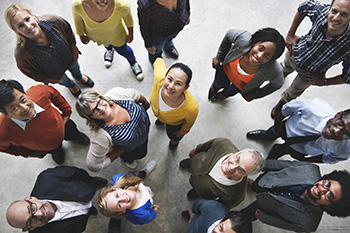 You can supercharge your networking on LinkedIn by importing your email database to start connecting with people you know right away.
After that, you can begin to add connections naturally, as you interact with prospects in your area both online and in person. Make sure to look them up and then send a connection request so you can keep in touch.
The key to a successful connection request is to personalize it. Add where you met this prospect and that you'd like to keep in contact. If it's a new prospect, introduce yourself and offer something of value, like a professional group with useful content.
That's another way to build your network on LinkedIn: join professional groups or start your own.
Add to conversations in groups with helpful advice or pieces of research you might have. If it's your own professional group, be sure to share useful content regularly that sparks engagement and has members returning often for the information.
There are also advanced search options on LinkedIn that are super powerful for REALTORS®. You can search for connections using keywords and locations. So if your customer niche is banking professionals in downtown Toronto, you can search for exactly those people quite easily.
4. Share Content on LinkedIn to Build Trust, Authority and Likability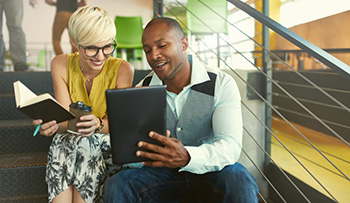 As a REALTOR, you have a network on LinkedIn of people in your area who are looking for someone knowledgeable and trustworthy to buy or sell a house with. In order to build up that trust, share content that's relevant to your city, educates potential buyers and sellers, and positions you as the expert you are.
If you're building your real estate business in Vancouver, share local market insights for your location. You can also share information on the school districts, parks and attractions in specific neighbourhoods, and developments in transit.
Bonus Tip: LinkedIn is an amazing platform for sharing curated news specific to your industry and location, so you don't have to create all the content yourself.
Become the expert on your city, respond to your network's comments and questions on your posts and continue to check in on analytics to see which posts are having the greatest impact.
Then, you can focus your efforts on what your ideal clients want, helping you to attract more qualified leads to your LinkedIn page and real estate business.
Do you create and share content on LinkedIn regularly?