How To Make Branded Instagram Stories as a REALTOR®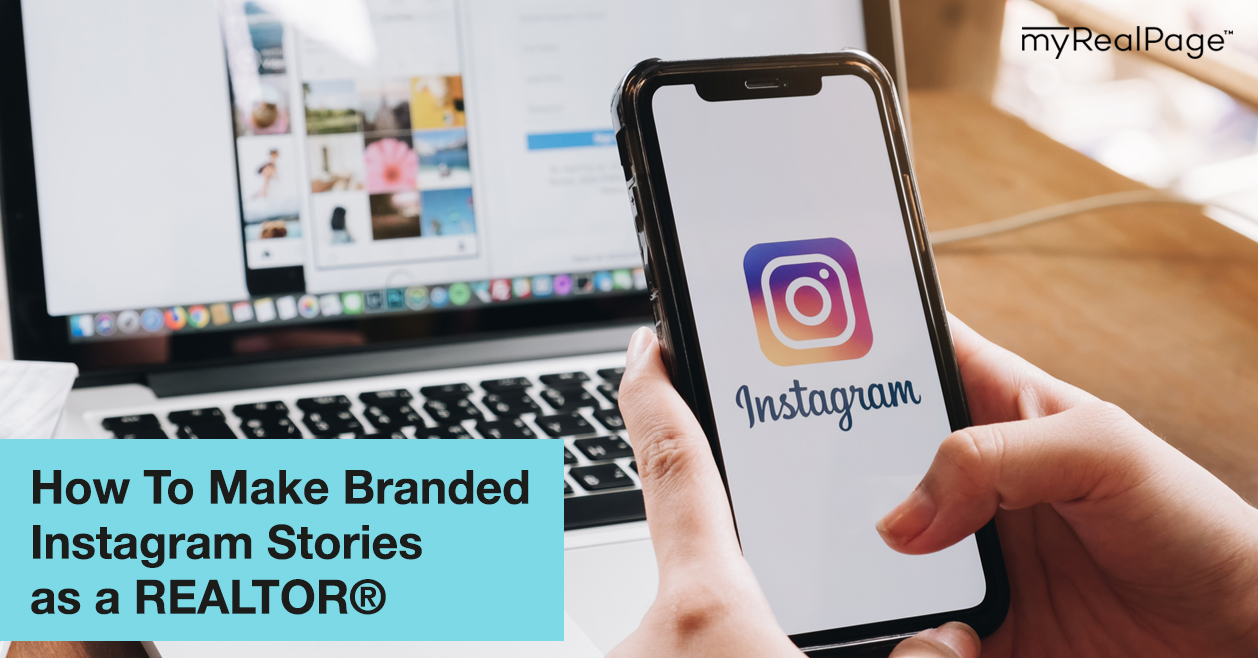 You've seen them on other business accounts: beautifully branded Instagram Stories. And you've probably wondered: "How the heck can I make my Stories look that good?"
Well, it's actually not that difficult to up your Instagram Story game.
Branding your Stories will help your followers to recognize your content more quickly, and it'll make your Stories and your business look more professional. In addition, when your Stories are shared with others, your brand reaches more people.
Here's how you can use free tools to brand your Instagram Stories as a real estate agent.
1. Create a Logo You Can Use as a Sticker in Instagram Stories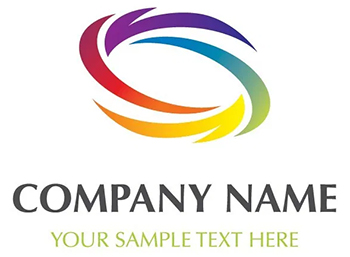 To brand your Instagram Stories, start by creating a logo with a transparent background. The purpose of this logo is to be able to easily paste it onto any Instagram Stories you share. Think of it as your own little watermark in the corner of your content.
The logo should have a transparent background and this can be done by using any image editing software on your computer, or even uploading your logo into one of many available free graphic design tools available online.
If you don't have a professional logo, don't be too precious about this process. Create one using the templates in a design app and make it simple. Your logo could be your initials and the word REALTOR®. For example: ABC REALTOR®.
Remember to look for the option to export the image as a PNG file with a transparent background, and then share the file to your smartphone – either through AirDrop or emailing it to yourself. Keep it in a folder on your phone that you can easily access, like your Favourites.
Now you have an image of your logo that you can paste into your Instagram Stories, without any white or coloured background obscuring your Story.
2. Brand Your Instagram Stories as a REALTOR® using Your Logo
You've got the logo ready to go. Now you need to layer that on top of your Instagram Stories.
When you create an Instagram Story, you can either capture a picture or video live right in the app, or you can select a picture or video from the camera roll on your phone. Then you can resize the media and place it where you like on the Story using two fingers on the screen.
Here's how you can copy and paste images from your photos app onto your Instagram Story:
Go into the photos app on your phone
Hit select
Chose the image you want
Hit "Share"
Select "Copy Image"
Head back into the Instagram app
Tap the Story your working on so you get the cursor to come up
Hit "Paste"
Once your Story looks just like you want it, go back into the photos app and select your transparent background PNG logo that you created. Copy and paste that just as above into your Instagram Story to brand it.
Your logo is now on top of your content, showing who created it and that you're a REALTOR®. Adding your logo to a consistent spot on all your Instagram Stories will also bring a level of consistency and professionalism that your followers will pick up on.
3. Use Image Editing Apps to Create an Instagram Stories Branded Template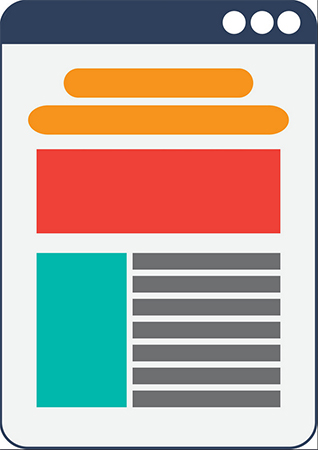 To take your Instagram Story creation just one step further, creating a template will help you and your team make better content, faster.
A template is essentially a pre-made design that incorporates your brand colours, logo and any graphics you want to use. Once you've got a template, all you'll have to do is use it with whatever new content you decide to post.
Having a template on hand makes the process of posting branded content much faster, as you won't have to manually add in your logo or change colors and fonts each and every time.
When creating your template, a lot of image editing apps offers free, pre-made designs that you can play around with. After deciding on a design or layout, you can start customizing each element in the template to represent your brand.
Usually, you're allowed  to upload your own images or search through (both free and paid) stock images. You simply drag and drop images onto the elements in the template. You can also change the font and background colours to match your branding.
Once you're happy with your branded template, save it and give it a name so you and your team knows what it's for and then download your design. As with your logo, remember to save it as a transparent PNG file, transfer the image from your laptop or desktop to your phone, and you're ready to share it to Instagram.
Have you branded your Instagram Stories yet?