How To Generate Leads on LinkedIn as a REALTOR®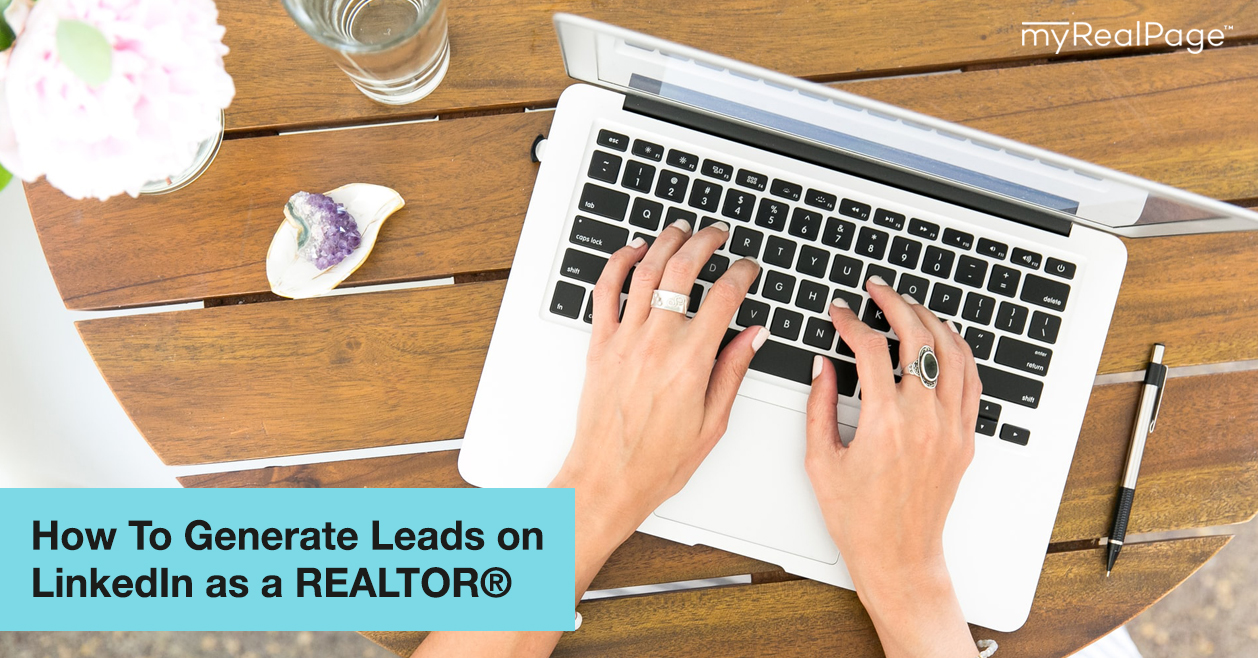 Every real estate agent you know may have a LinkedIn profile, but not many are really using the platform to generate solid leads for their businesses.
With a few profile tweaks and curated content created for LinkedIn, you could be generating top-notch leads in no time.
LinkedIn is one of the only remaining social media platforms that offers organic reach. We all lament the loss of organic reach on Instagram and Facebook, trying to keep up with the latest algorithm changes, when we could be moving some of our efforts to LinkedIn and seeing more of a return.
To take advantage of this platform while it's still offering amazing reach and engagement, here are a few ways to attract your ideal clients directly to your real estate LinkedIn profile.

1. Invest Time in Optimizing Your LinkedIn Photos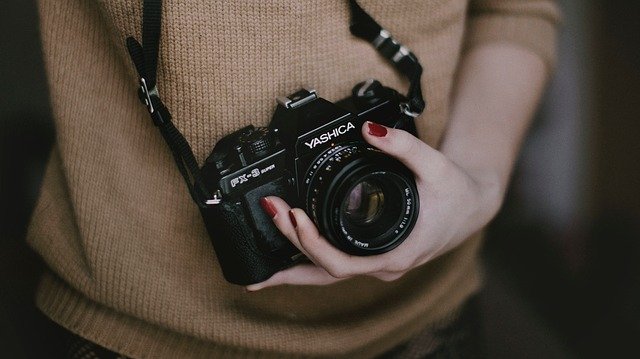 As a REALTOR®, you've already got great professional headshots for your social media, website and business cards. You look polished in person and online. But the key to optimizing your LinkedIn profile as a REALTOR® is making it very clear what you do and who you serve. That way, when a potential lead lands on your page, they'll know to reach out to you.
The cover photo is the perfect place to showcase your real estate business. It's the wide image at the top of your profile that sits behind your picture. On LinkedIn, this graphic must be 1584 x 396 pixels. You can use photo editing software to get the image this size, use a template in popular graphic design apps, or resize the image right within LinkedIn.
Here are a few ideas that you could use to signal to your LinkedIn followers that you're a REALTOR® they want to know:
Find a stock image of a row of homes with a "sold" sign out front
Create a custom image that highlights your awards and accolades in pleasing fonts and colours
Be direct and create an image in your graphics app that simply states what you do; e.g. "Vancouver REALTOR®," "Toronto's Condo Market Expert," "Your GTA Real Estate Agent," etc.
2. Tweak Your LinkedIn Bio to Highlight Your Real Estate Expertise
Now that the eye-catching graphics and professional photos are taken care of, let's move on to the bio portion of your profile. In order to draw the right people to your bio, you do need to be thinking about what your ideal customers would be searching for to find you.
Basically, you're looking to use the same SEO principles from blog writing or website creation on your LinkedIn profile. Nothing fancy to worry about here though, it's just using words that will draw leads right to your profile page.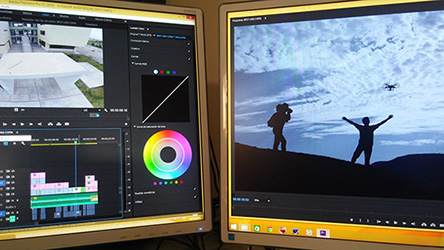 The clearer your copy is in your bio, the more qualified leads you'll be attracting to your real estate business. You could simply start your bio by saying:
"I help home buyers find the perfect condo in downtown Toronto.
Here's who should connect with me:
You're looking to move to Toronto in the next year
You're keen on investing in or living in a condo in the downtown core
You're interested in Toronto real estate insights
You need an experienced REALTOR® in the GTA"
What you've cleverly done is sprinkled through a few keywords that people can search for on LinkedIn to connect with you. For this example, the keywords included: Toronto, GTA, REALTOR®, Toronto real estate, downtown core, and condo.
Think about your market and make sure the words they would be searching for appear in your bio. If you're having trouble thinking of keywords, start with the location you serve, the type of homebuyer or home seller you usually interact with, and words indicating you're a real estate agent.
3. Create and Share Real Estate Content Specific to LinkedIn
Just like any social media platform, there are types of content, times to post and hashtag strategies that work better than others. You're going to have to use a little experimentation when posting to your particular LinkedIn network to know what works best.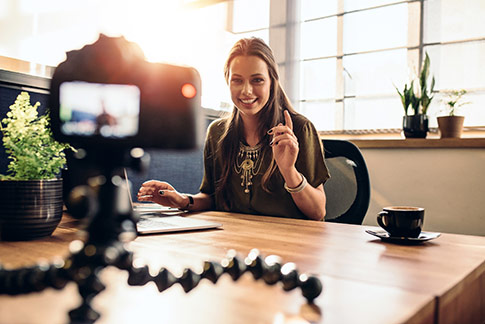 You don't need to get into heavy data analysis to do this. You can just pay attention to what types of posts get the most comments and shares. Then focus on creating more of what your audience enjoys reading or listening to from you. You might be surprised to learn that a quick video of real estate advice does much better than a long-form blog you wrote.
As mentioned before, LinkedIn still retains some of the organic reach that Instagram and Facebook used to have years ago. So take advantage of this fact and post at least weekly to your LinkedIn feed.
You'll also want to be posting content that is native to LinkedIn, which means instead of sharing a blog link in a post, write the blog inside LinkedIn's own blog editor. You might find your post gets way more organic reach this way.
The same idea applies for video content. Instead of sharing a YouTube link of a video you recorded, upload a portion of the video directly to LinkedIn. You can take this a step further and have an intro to your short video that says: "Hey LinkedIn family! Today I'm sharing with you a quick tip about listing with an agent…"
By adding context to your posts, and making people (and the platform) feel like you're taking the time to create content just for them, you'll get more of that "know, like and trust" factor that you're after.
4. Take Real Estate Conversations from Comments to Messages
By producing real estate content for LinkedIn, you're already going to generate leads for your business, based on the people that find your profile, connect with you and engage in the comments of those posts. But you want to set yourself apart even further to generate better qualified leads.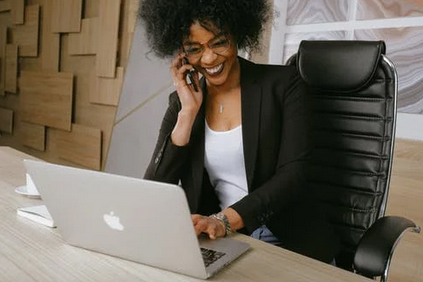 When someone posts a question on your LinkedIn content, answer it in a replying comment, but then also look to provide more information in a private message. LinkedIn, just like with Instagram Direct Messages, gives you the ability to chat directly to your connections.
For example, if someone asked you to clarify a statistic or a real estate term they didn't know, you'd give them a short, friendly answer in the comments. Then, you'd send them a message and offer to explain things further, or perhaps send them a link to a helpful blog or article that they would find useful. It doesn't even need to be your content; you just have to show that you are willing to help and go the extra mile.
As a bonus, you'll start many more fruitful conversations with leads this way on LinkedIn. It's not a cold email or call. You're helping them out and can continue to talk in a much more natural way. These potential clients are also way more likely to refer you to a mutual contact after you've shown value and care upfront.
Are you using LinkedIn to generate real estate leads to your business?