We have just introduced a series of new updates in response to the latest developments in the Social Media realm. As you may have heard, Google recently launched Google+ service for social media networking and even though it's still very new, it has been getting a lot of traction. Along with this service, Google has also released +1 button for publishers to help people share useful links.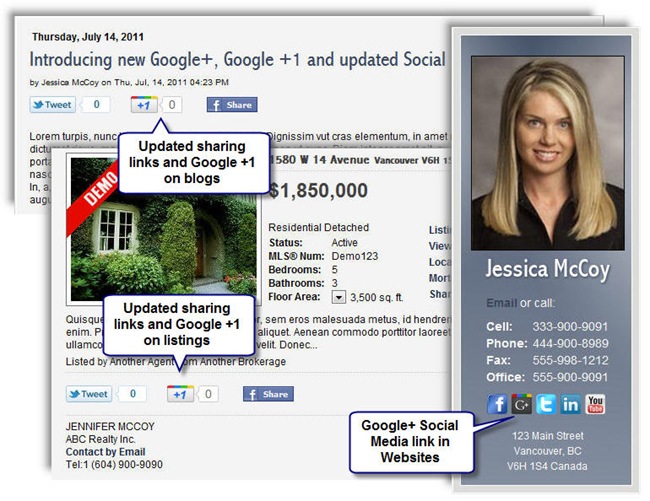 To help our clients take advantage of these new developments, and as an opportunity to update our products' support of social media, we have introduced the following updates:
Support for Google+ profiles in your website(s)
Support for Google +1 button in your blog(s)
Support for Social Media sharing in your listings, including Google +1 button
Updated social media buttons' look, as well as the "Tweet" button to use native Twitter interface without any 3rd parties
So how do you take advantage of these new features?
Well, first of all, please login into our new web-based Private Office at http://private-office.myrealpage.com (read more on the new web based Private Office here) and then follow the screenshots for guidance:
Adding links to your Google+ profile: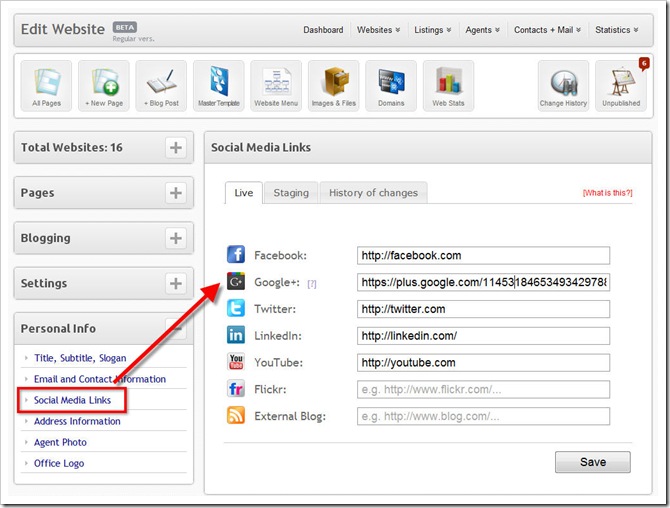 Adding Google +1 button to your blogs:
To add Google +1 button to your blog posts, simply find your Blog page and click to edit your Blog weblet. In the weblet configuration, you will be able to add Google +1 button as seen in the screenshot below: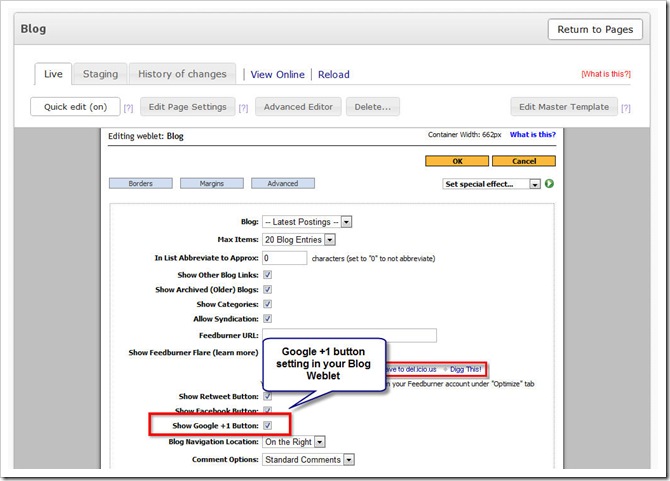 Adding social media sharing to your listings:
——————————————————————–
We hope you will enjoy these new features as much as we enjoyed adding them. We are always eager to hear what you have to say, send us your comments to feedback@myrealpage.com