5 August Social Media Caption Templates For Real Estate Agents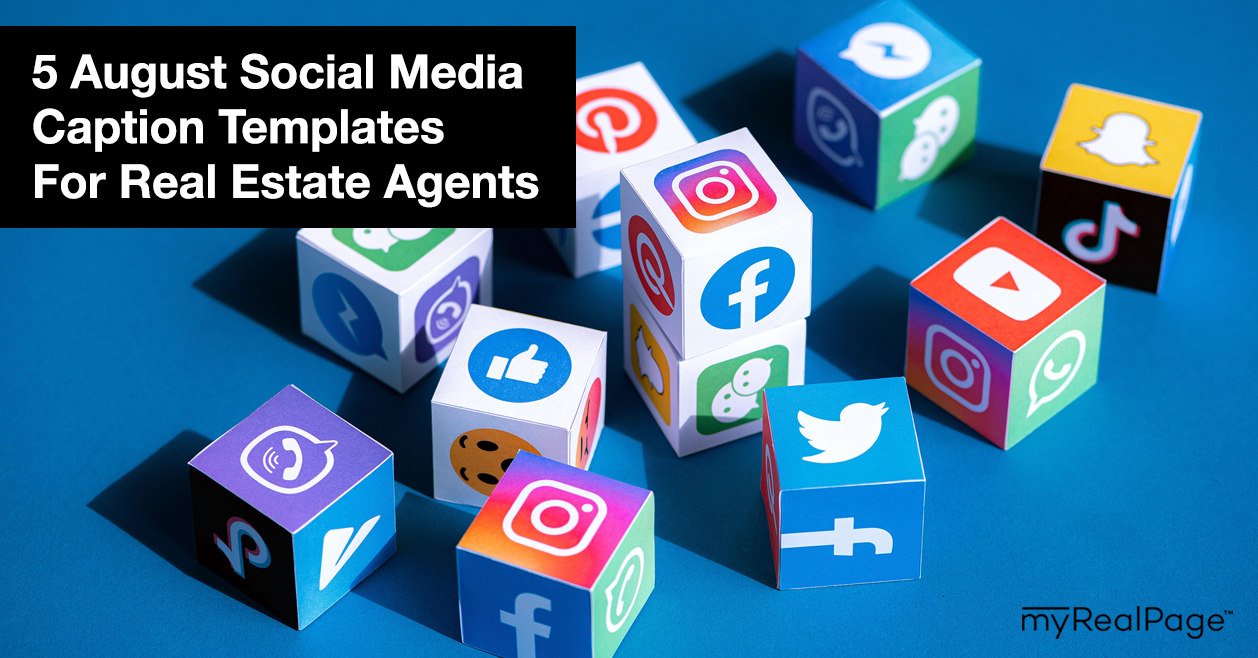 And just like that, it's August.
While things are far from back to normal, July brought good news and encouraging signs to many parts of North America, with some towns and cities lifting restrictions and reporting increasingly low case numbers. Real estate, too, has been bouncing back — and even setting records — in some markets.
Of course, that's not the case across the board. The real estate social media content you post in August should reflect what's going on in your area and show respect for the global situation, while still offering real estate advice, local information and entertaining tidbits.
It's a delicate balance for sure, but you've got this. Here are five real estate social media caption templates you can put to use in August.
August 4: Simplify Your Life Week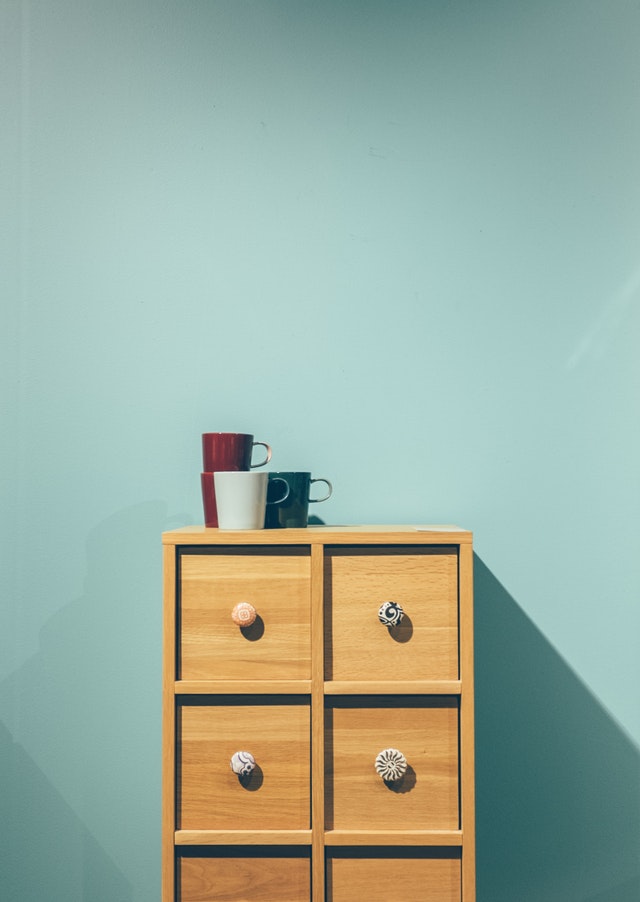 The first week of August is #SimplifyYourLifeWeek — a perfect observance for real estate agents to tap into on social media.
We've spent more time at home this year than ever before; all that time has spurred people to examine their living spaces and consider what changes could be made to make them more comfortable, streamlined and conducive to everyday work, play and rest.
Offer your followers tips for how they can simplify their lives by simplifying their homes. You could write a blog post and share it with your Facebook audience, or create an Instagram carousel featuring your best tips (such as paring down cookware to only the essential pots and pans, or investing in a cable organizer that keeps iPhone chargers and router cables out of view).
Caption Template Examples:
If you've been meaning to organize your pantry or do a clothing purge, let #SimplifyYourLifeWeek be your reason to just do the darn thing! I've put together a one-week guide to simplifying your home; check it out on the blog 👇
Simpler = Happier. At least that's what I believe. When I simplify my home, I feel better. Calmer. Reenergized. Swipe through for my best tips for cleaning, tidying and organizing your space. #SimplifyYourLifeWeek
August 13: Summer bucket list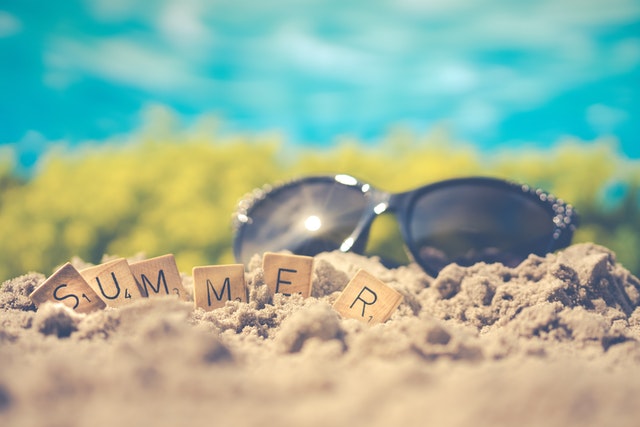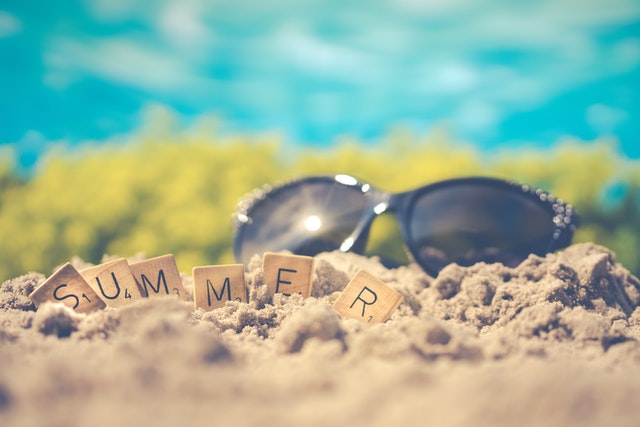 Fall officially begins on September 22 but let's be honest: for most people, September 1 signals the end of summer. Which is why August is all about squeezing in the best summer has to offer.
While this summer has been far from typical, it hasn't been cancelled. There are so many ways to enjoy it. Spread that positivity to your audience and give them the push they might need to get out and explore by curating and sharing a summer bucket list.
This bucket list could include local events, a visit to a nearby drive-in, an amazing seasonal recipe, kid-friendly fun (e.g. a Backyard Olympics, a costume party) and a socially distanced dinner party. For a personal touch, share a few photos of what you've been doing to make the most of summer 2020.
Caption Template Examples:
I get it. This summer hasn't exactly been anyone's best yet (or has it?!). But it hasn't been cancelled. And guess what? There's still well over a MONTH of sunny days to enjoy. To make the most of it, I made myself a little "August bucket list", filled with all the good stuff I want to do, eat, see and enjoy before fall arrives. Check it out; maybe you'll find some inspiration for your own bucket list.
Like it or not, fall is around the corner. The time to celebrate summer is now. Here's how I plan on doing just that this month. What's on YOUR August bucket list?
August 20: Small business spotlight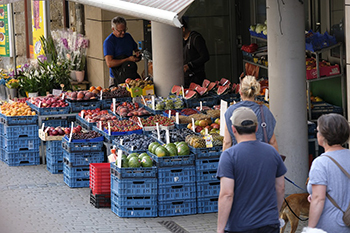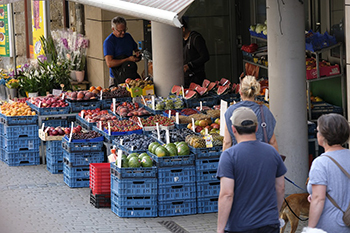 These last five or so months have been challenging for most small businesses and entrepreneurs (and yes, that includes real estate agents). Giving some love to small businesses in your area can go a long way to boost awareness of their product or service and strengthen connections with your community (which is great for your referral network).
How you do this is up to you. You could choose a different small business to highlight each day for a week, or you could spotlight a handful of your favourites in one post.
See if you can find a great photo on their Instagram accounts (just be sure to credit them in your caption) or, even better, take a photo of yourself using or enjoying something from their business. Such as having a summer cocktail on their newly opened patio, unpacking a farm-fresh grocery delivery or dropping your dog off at a groomer.
Caption Template Examples:
Small Business Shoutout: @groovygroomers, my favourite pet grooming biz in the east end! Swipe for a before and after of Donnie the Doodle, my one-year-old pup, who got a great new 'do at Groovy's. They were safe, diligent, on time and provided awesome service. 10/10.
We're so lucky to have a vibrant food scene in this city. @judyssnackbar is part of what makes it so great. A gorgeous, plant-filled patio, safe and friendly staff, an interesting wine list and local-inspired plates made for a great evening. Can't wait to go back! Check them out.
August 26: National Dog Day
It's an open secret that great photos of cute dogs will always be a social media success. Take advantage by scheduling a post for #NationalDogDay on August 26.
If you've got a dog of your own, put together a slideshow of their greatest photos. Or if your team members all have dogs, create a carousel of "The Pups of [your real estate team name]."
Other ideas: make a donation to your local humane society or shelter. Maybe there's an adoption (or fostering) drive you can spread the word about.
Caption Template Examples:
We'll take any excuse to share our favourite snaps of our favourite pups. Happy #NationalDogDay! We want to see your furballs; send us photos of your dogs and we'll share them in our Stories.
Did you know that there are currently 35 dogs at our local humane society, wishing and hoping to find their forever families? Check out @hollowdalehumanesociety to meet these sweet pups; they're looking for foster heroes, too! #NationalDogDay
August 31: Back to school
Whether it's in physical classrooms or online ones (or maybe a mix of both), late August and early September still spells back-to-school for most kids.
If you have school-aged kids of your own, consider sharing a peek into how your family is preparing to return. Other ideas: share a funny or thoughtful quote about going back to school or offer a reflection on how September still feels like a fresh start, even if it's been years since you were a student.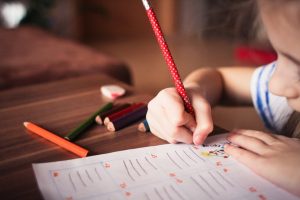 Caption Template Examples:
To all the families preparing their kids to return to school in our strange new world: I'm right there with you. In our house, we're adjusting bedtimes, organizing supplies and trying to brainstorm lunch ideas (😅). Thinking of the kids, big and small, as they get ready to kick off a new year!
It's been years since I stepped into a classroom but September still truly feels like a fresh start to me. Even more so than New Years. Does anyone else feel the same way? How do you take advantage of that clean-slate feeling?
What social media accounts have been inspiring your own content lately?