5 Essential Smartphone Apps for REALTORS® in 2019
Remember the early days of smartphone apps?
There was once a time when we went a little crazy over the newness of apps by themselves.
This gave birth to a whole plethora of them, from useful ones like calendar and messaging apps, to fun ones such as games, voice distortion, ones that look like a fake lighter, and ones that made it look like you were drinking a fake beer (admit it, you remember that one).
Now, almost 11 years since Apple's App Store was first launched, apps are now bonafide tools and solutions. These apps have transformed our phones into productivity, organization, and entertainment machines that give our desktops and laptops a serious run for their money.
For REALTORS®, apps can play a crucial part in helping agents run and grow their business. With a helpful set of apps installed on your smartphone, you can now keep your business going, whenever and wherever.
We've talked about apps for real estate agents before, so today we're giving you an updated list of our favourites.
May we present: five essential apps for REALTORS® in 2019.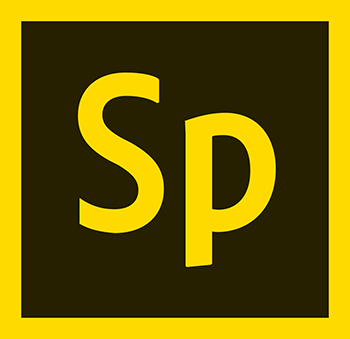 Adobe Spark is a one-stop shop for creating real estate graphics. Powered by one of the giants of the graphics industry, you can whip up charts for your blog posts, quotes with colourful backgrounds for your real estate Instagram account, or quick banners and graphics for your Twitter account. Basically, it's going to be one of your best tools for maintaining your social media marketing strategies.
Other than the web version, Adobe Spark is also available for for iPhone, iPad, and Android, allowing you to create graphics on the go.
Have an idea for something during a quiet moment at an open house? Open Spark and bring it to life on your phone.
Alternative: Pixlr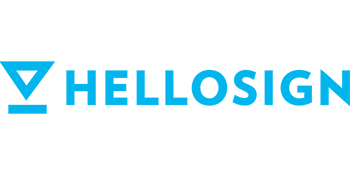 What doesn't need to be signed on a dotted line in the world of real estate?
HelloSign makes getting, storing and sharing those signatures way easier. No more shuffling around stacks and stacks of paper!
Available on desktop, Apple, and Android, you and your clients can sign documents on the go. You can also create your own branded digital templates to be filled out and signed online, as well as scan paper documents to be signed digitally, and get in-person signatures on your tablet.
Your documents are then securely stored and can be securely shared. HelloSign also integrates with other productivity tools, including Gmail, Google Docs, Salesforce, and Dropbox.
Alternative: DocuSign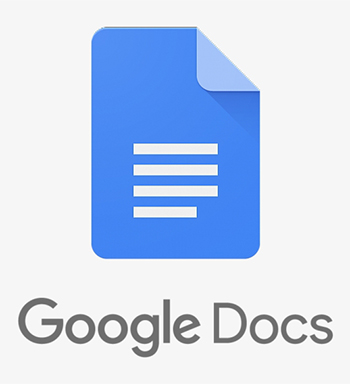 Still using your phone's Notes app to write real estate blog posts, listing descriptions, and social media captions while you're out of the office? Well, it's time to graduate to something better.
Using Google Docs, you can create, edit, and share your text-based work on the go. It offers the same functions as Google Docs on desktop, with the added bonus of saving you from having to lug your laptop around. Google Docs also allows you to work on documents offline, so not having wi-fi is not an issue.
On a long flight? Save your newsletter draft on your phone or laptop while you're traveling. Google Docs will then automatically back up your work once you get a wi-fi connection.
Alternative: Google Docs is the cream of the crop, but faithful Microsoft Word users can also check out the Microsoft Word app for iOS devices and Android.

It's that time of the year.
Yup, it's tax season, and you might want to keep your record-keeping as flawless as possible.
To help you with this, Wave has a suite of cloud-based accounting tools that can make these tasks much less of a headache for real estate agents. While it's actually an entire set of tools, Wave's Receipts app might prove to be the most useful for agents on the move.
Available on both iOS and Android, use Receipts to take photos of your expense receipts or store PDF receipts from your online purchases. You can then upload everything to your Wave account, where you can categorize and file your expenses.
Other than Receipts, Wave also has web and mobile apps for other tasks such as income tracking, billing, payroll, and invoicing.
Alternative: FreshBooks
If you're using Instagram for your real estate business (as you should be!), you need a tool to help you plan and schedule all your content. Geneve
For best results, the web-based version of this tool and its mobile app counterpart can be used at the same time. This allows you to schedule, edit, and post IG updates on the go, to make sure that your Instagram account stays active. It also includes important analytics tools to help you keep your marketing strategies on track.
Though Later is mostly focused on Instagram, this powerful little tool can also schedule posts for Facebook, Twitter, and Pinterest!
Are you posting updates live at an event? Need to make an edit to a scheduled post? Want to schedule a set of timed posts for a specific campaign you have in mind?
Just pull out your phone, open the app, and get going.
Alternative: Buffer
What apps are you loving most for your real estate biz this year?