5 February Social Media Caption Templates for Real Estate Agents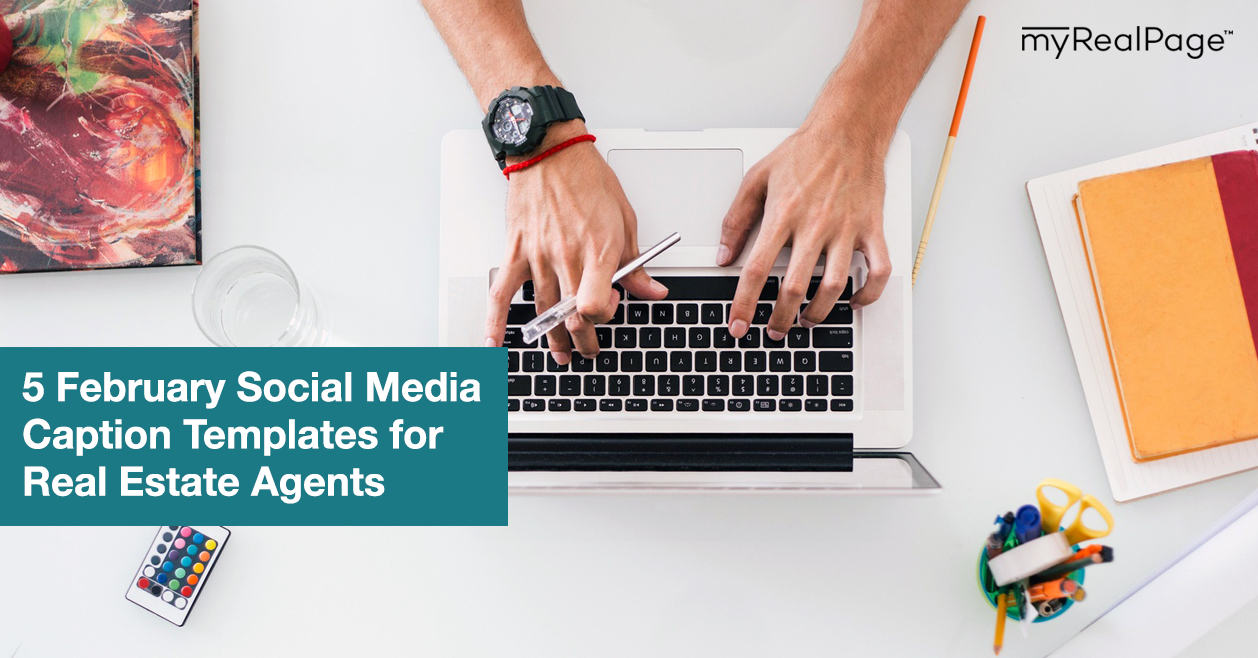 It's officially the middle of winter, and it can feel like willpower and creativity are in short supply.
Save yourself some energy, and use the five caption templates below to create your social media content for February quickly and easily.
5 February Content Ideas for Your Real Estate Social Media Channels
You're (hopefully!) already posting daily to your Instagram Stories, so let's take one hour and write all your feed posts for the entire month. Batching content creation is a HUGE time saver.
You can use these caption templates on Instagram, Facebook or even LinkedIn.
1. February 2nd: Groundhog Day Post
One day that really gives people some hope for spring being around the corner is Groundhog Day.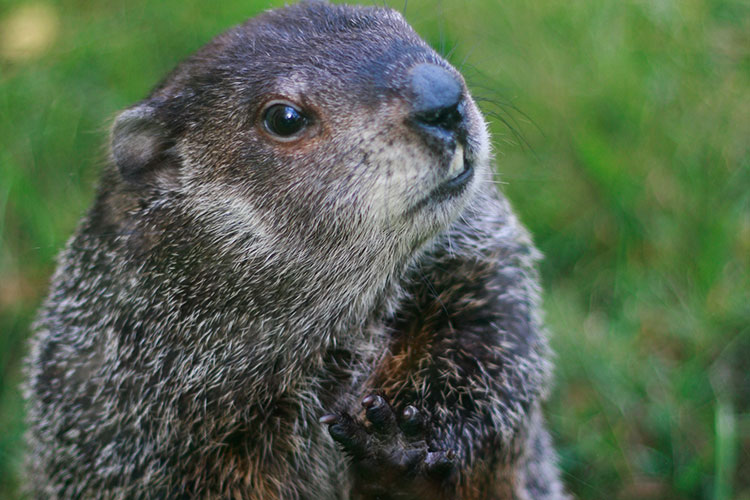 Tradition says that if the groundhog comes out and sees its shadow, then we're in for 6 more weeks of winter. But if it's a cloudy day and there's no shadow, then say hello to an early spring!
Groundhog Day Caption Template:
Come on, Mr. Groundhog…
Real estate agents and homeowners alike are looking forward to the spring market heating up!
Don't forget to add your personality to the caption, so that people get to know, like and trust you.
If humour isn't your thing, consider just posting the results of the groundhog coming out of its burrow and asking: "Who else believes this is happening?" 
2. February 9th: National Pizza Day Post
Everyone loves a good meme. Why not liven up your social media feed with a little fun on a day when everyone should enjoy warm, delicious pizza?
Here are a few example memes you can share on National Pizza Day, with a simple caption that asks for some engagement, such as:
What's your favourite pizza topping?
Who makes the best pizza in [your town here]?
Who else is ordering some pizza tonight in honour of National Pizza Day?
3. February 14th and 17th: Valentine's Day OR Family Day Post
Of course the most famous day in February is brought to you by Cupid's arrow: Valentine's Day!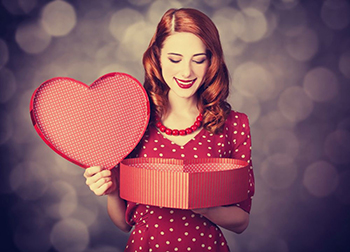 Rather than posting some sappy meme about the day of love, create a caption that really helps your followers in your town.
Know the best florist in your city?
Have a couple of great recommendations for restaurants?
Is there a fantastic chocolatier in your neighbourhood that you can highlight?
As a real estate agent, you're the expert on your town. So use those superpowers to help your followers and potential clients have the best Valentine's Day yet! And don't forget to tag the local businesses you highlight in your post.
Valentine's Day Caption Template:
3 of the best Valentine's Day gifts in [your town here]:
Rosie's Flowers on Main Street delivers rustic romantic arrangements.
4th Street Bakery has some of the best homemade truffles.
Pizzeria Italiano bakes special heart-shaped pizzas for you and your date on February 14th.
Now, if posting about Valentine's Day just isn't a part of your brand as a REALTOR®, you could instead post about Family Day in Canada.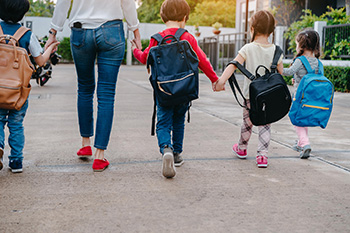 For those of you in Ontario, British Columbia, Alberta, Saskatchewan and New Brunswick, Family Day is on February 17th. Post a picture of you and your family (related by blood or otherwise!), and in the caption, give 3 to 5 ideas for how to enjoy the day.
If your state or province doesn't celebrate Family Day, you can still do this, but instead of focusing on the holiday, you can simply highlight great ways to spend time with your family in the winter.
Family Day Caption Template:
Super fun ways to spend time with your family in [your town here]:
Go skating with your clan for free at the outdoor rink in the town square.
The Winter Carnival is on at Mill Pond with live music, maple treats and more!
The central library is hosting an afternoon of family-friendly plays for one and all.
4. February 21st: Winter Real Estate Tips Post
Use stock photography or some of your own photos to find a picture of a house in the winter and then create a social media caption that educates your followers.
Example Winter Real Estate Tip Caption:
When showing your home in the winter, these three things are essential:
Always shovel and salt your driveway and walkways before leaving for work in the morning, so potential buyers can easily get to your front door.
Open all the curtains to maximize what little sunlight there is in the winter and leave on a few lights strategically to make your home bright.
Leave an extra rubber shoe mat by the front door to accommodate all the extra people coming into and out of your home.
5. February 29th: Leap Year Post
Round out the month with an inspirational post to your followers on social media. You can repost another account's inspirational message or image, making sure to credit them in the caption.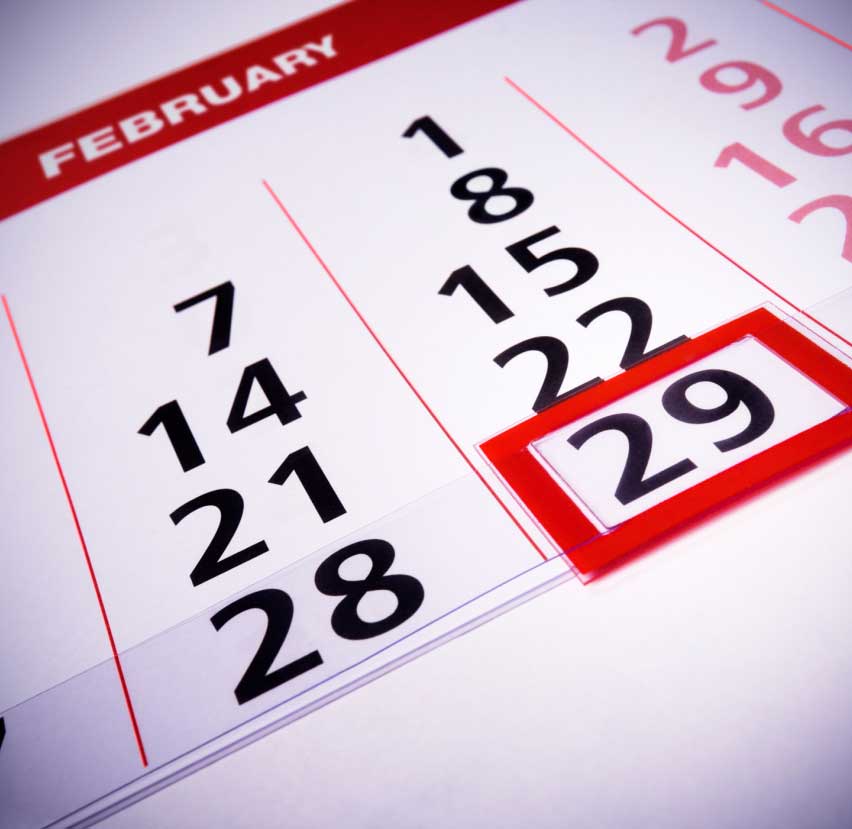 You can also easily create your own quote cards online or via free image editing apps. Here's an example of quote card content you can use:
You have one extra day this month. What are you going to do with it?
In the caption of the post, ask your followers what they plan on doing with the extra day
this year. You can also share what you'll be doing.
Maybe you're taking some time for self-care, taking a day off, or you're continuing to help your clients find the home of their dreams because you love your job.
Do you batch your social media content creation each month to save time?