Feature Your Listings on Facebook with myRealPage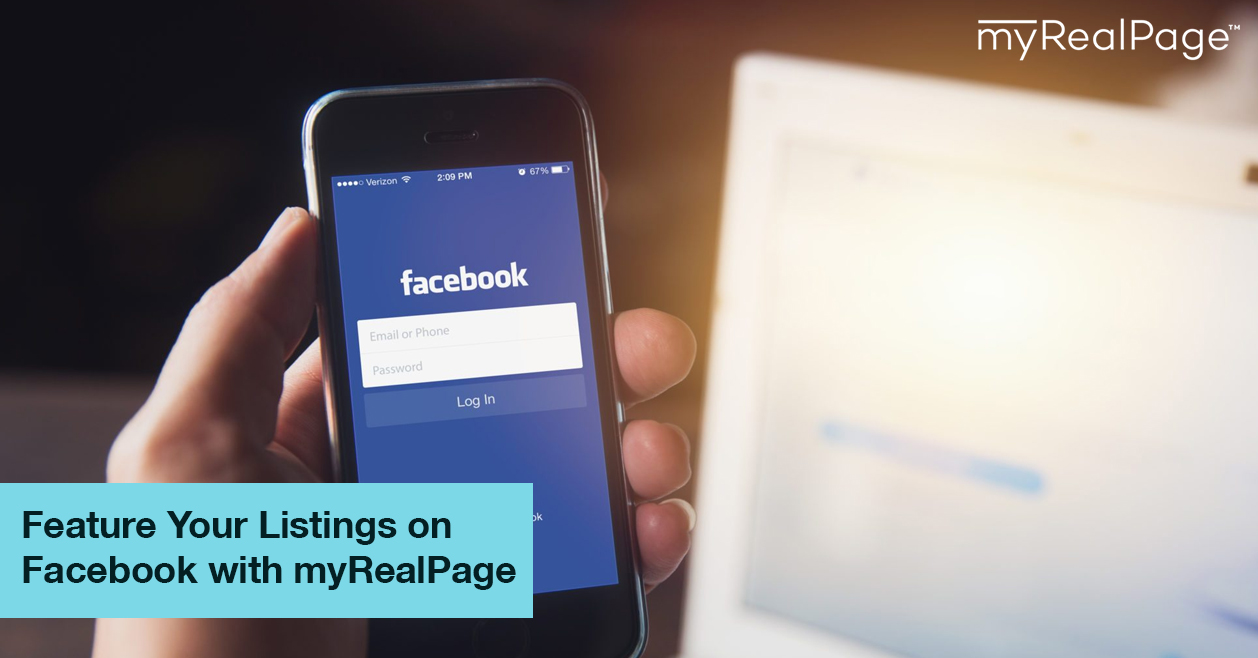 This post was updated on 09/16/2017.
It's no secret that we at myRealPage are
major
believers in the importance of having a
Facebook
page for your real estate business.
It's a free, powerful and (when used correctly) super effective marketing tool that every real estate agent should be taking advantage of.
That's why we built a way for myRealPage users to seamlessly feature their MLS listings directly on their Facebook page. Your followers don't have to stop their scrolling or navigate away from your Facebook page to see the properties you're currently selling.
What is the myRealPage Facebook tab for listings?
The myRealPage custom Facebook tab is a tab that appears directly in your Facebook business page menu. Think of it like a subpage on your website.
When one of your page visitors clicks on the tab, they'll be able to see a full list of your current and recently sold listings, with details such as asking and sold price, bedroom and bathroom counts, square footage, etc. When they click to read further details of each property, the dedicated listing will open up in Facebook. It's like MLS, but right on your Facebook page.
Want to see what we mean? Check out these myRealPage users who are #winning with their listings on Facebook:
Branka Nedimovic is a real estate agent in Coquitlam, British Columbia who has more than 2,500 likes on her business Facebook page. She's created a Listings tab using the myRealPage Facebook listings tool with great results.
It looks professional, it shows visitors that she's an active (and successful) agent, and it makes for a better page experience for her followers.
Al is a RE/MAX agent in Winnipeg, Manitoba. He's doing a great job of building his following on Facebook and keeping his page updated with fresh content. His efforts include his Listings tab, which shows off his most current roster of homes and calls attention to the listings that are new.
How can I create my own myRealPage custom Facebook tab for listings?
First, you need to be a myRealPage user. And you need to have a Facebook page for your real estate business.
If you've got both things covered, it's pretty easy.
You can create your listings Facebook tab directly from your myRealPage platform. Just follow our simple guide and you'll have your tab set up in minutes.
You can name your tab however you like and once it's live, you can place it wherever you want in your Facebook page menu.
That's it!
Have questions, comments or suggestions? Leave them below!