Get Creative with Your Real Estate Marketing With These 2017 Holidays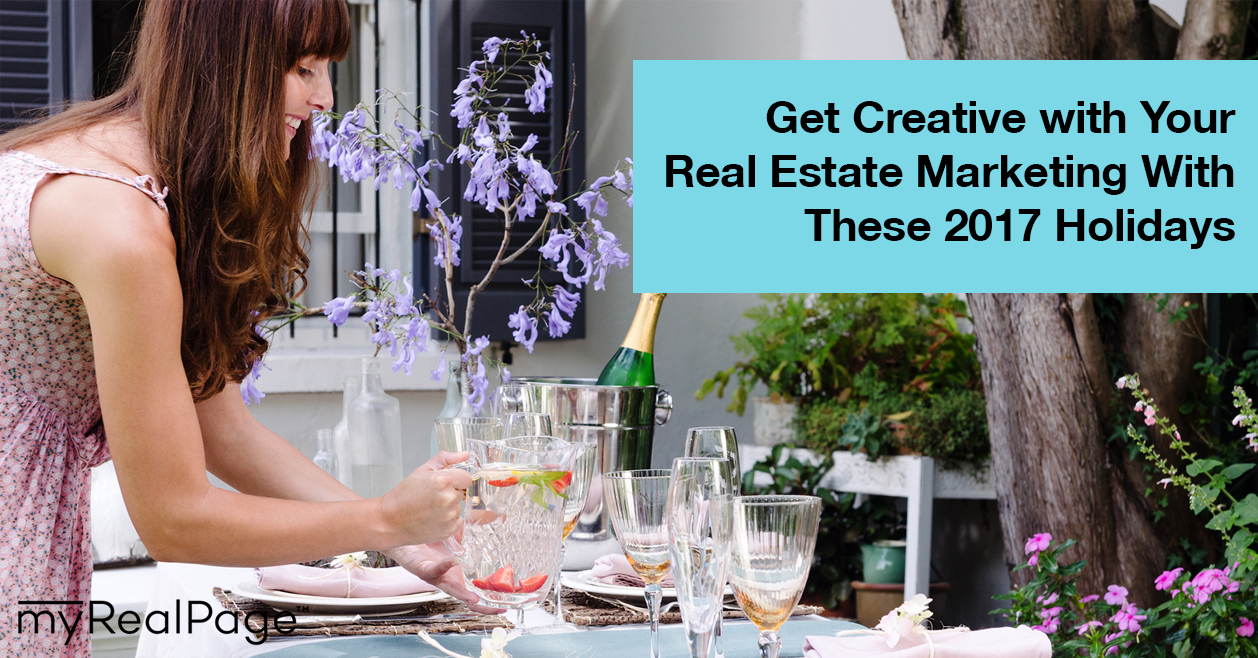 Everyone loves holidays. From classics like Christmas and Canada Day (or the Fourth of July for our American readers), to the more modern celebrations like Pi Day or May the Fourth, there's perhaps nothing more that people love than to kick back and celebrate the little things. Aside from a one-day staycation, holidays present a great opportunity for some content marketing gold, and in the case of real estate businesses, shared posts and visuals related to an upcoming holiday or celebration bring attention to your company in a relevant and fresh way — helping your brand stay top-of-mind for potential clients and interested readers.
Plan ahead for your content marketing by taking note of these 2017 holidays. Below are some fun and festive ways to draw eyes to your real estate business.
Jan 3: Festival of Sleep Day
Everyone's favourite room is the bedroom.
Use this day as a reason to celebrate it with some photo highlights of dream bedrooms. You can also include some photos from your current listings to entice viewers who are looking for an upgrade.
Perhaps not all your viewers are in the market for a home? Be sure to include some relaxation and better sleep tips for your other readers as well. The long winter days are hard on us all!
Feb 13: World Radio Day
This day is about celebrating radio and why we love it. It's a medium that connects audiences everywhere and it's also a chance to connect with your audiences about their musical tastes.
How about curating a playlist for cooking dinner? Or for reading in bed? Share some music with your real estate readers and they will be thinking about you at home and beyond!
Mar 1: World Compliment Day
It's the self-proclaimed most positive day in the world!
Use this holiday to show appreciation to past clients and friends by saying thank you. This is an opportunity to give them a shout-out via social media — whether it's a friendly tweet, an insightful Facebook post, or a heartfelt blog post, compliments are always welcomed. Paying it forward to others is also a great way to gain visibility within their networks while staying purposeful.
Apr 7: Walk to Work Day
A big part of buying a home is location, location, location. Use this day to highlight some of your listings with the best Walk Scores. Chances are, the neighborhood tips about local restaurants, cafes and community amenities will appeal to more than just interested homebuyers.
May 10: Clean Your Room Day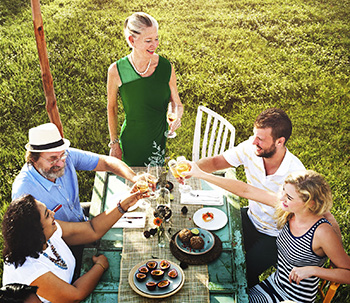 An organized home is a happy home. And the celebration today is all about spring cleaning! Clean Your Room Day is perfect for sharing organizational tips and home DIYs to tidy up a space. This is also a good opportunity to partner with retailers or online furniture companies to highlight spring cleaning deals for those looking to spruce their place up.
Jun 2: National Donut Day
This day is an office favourite. Treat yourself and the coworkers to a little morning treat by buying or bringing in this fun and delicious snack.
Plus, you can post on social media where people can find these donuts. Think: office-wide scavenger hunt.
Jul 12: Simplicity Day
Inspired by author Henry David Thoreau, this day encourages you to just keep it simple.
"As he simplifies his life, the laws of the universe will appear less complex."
Use this day to reflect and blog about your company's core values and the people behind your business. What drives you and who are the people who matter to you? Readers will be thankful to read and understand who you are, and be encouraged to reflect on their own lives as well.
Aug 16: Tell a Joke Day
Lighten up the mood on your brand's online presence by sharing something funny on social media today. Whether it's a viral video or funny anecdote, everyone appreciates a good laugh and we all love doing business with someone who can make us smile.
Sep 28: Good Neighbor Day
A core part of a home is the people who surround it. This day is a great opportunity to reconnect to those who are right beside you.
Encourage readers to be a good neighbor to those around them by doing a nice task, such as sharing some baked goods or surprising them with some free yard work. A good real estate business is about community and so is this day.
Oct 16: National Clean Up Your Virtual Desktop Day
With everyone online nowadays, things can get messy. Use this holiday as a way to clean up your online presence, as well as encourage your viewers to get organized digitally. Share some online cleanup tips with your readers and they'll thank you for keeping them sane.
Nov 22: Go For A Ride Day
Encourage readers to get in a car and just drive on this holiday.
It's a great occasion to go house-watching and might even inspire you to do something different with your exterior home displays. There are lots of cool-looking houses like these. If you live in a suburban area, you could even catch the last of the fall leaves.
Dec 12: Gingerbread House Day
Celebrate the holidays with your readers with this fun, home-related day. Include a cheeky post like a collection of the best gingerbread houses or share a fun family recipe like this one for old-fashioned gingerbread. Don't forget to wish your readers happy holidays!