How to Use Instagram to Drive More Traffic to Your Real Estate Website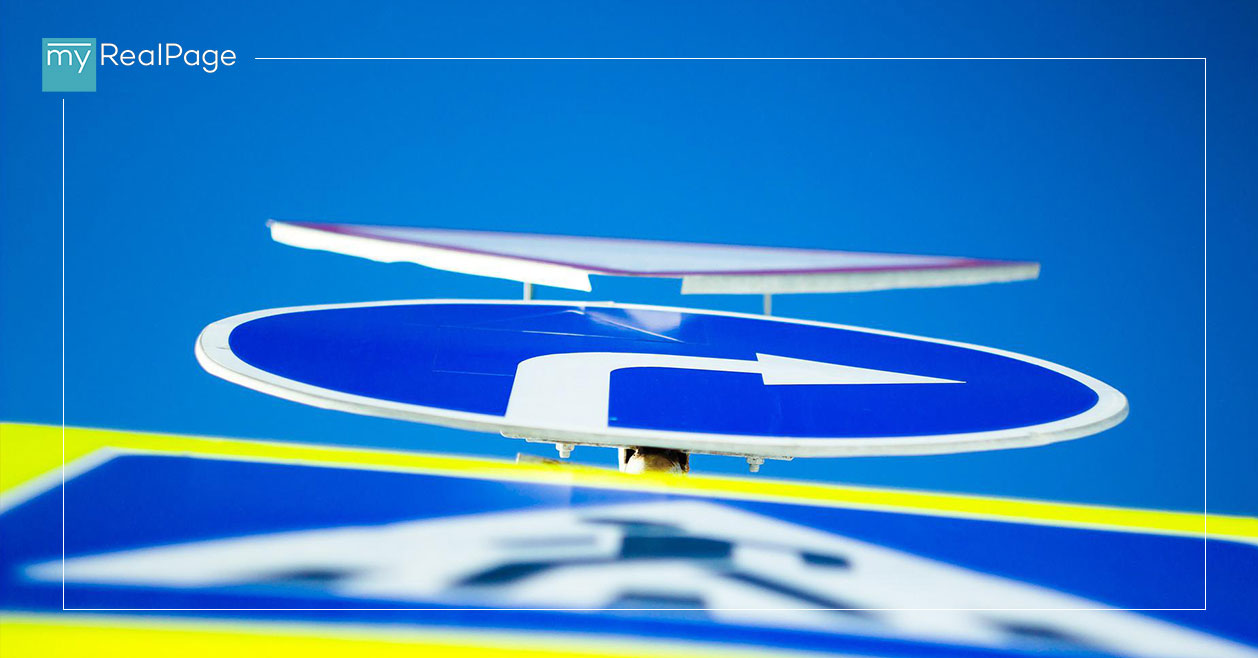 So you're posting on Instagram regularly, you've got a healthy number of followers and people are actually engaging with your content.
Amazing! 
But one question remains.
How can you turn that Instagram success into traffic to your website?
For anyone marketing a business that doesn't sell an online product — like real estate agents — driving traffic from Instagram can be a challenge.
That is, without the right strategy.
Sound familiar? This post is for you.
Keep reading to learn how to use Instagram to drive more traffic to your real estate website.
Put a Link in Your Bio
Here's one of the most commonly used phrases in Instagram captions:
"Link in bio."
Translation: click the link in the user's Instagram bio to get the full story — an article, a product, a giveaway, a sign-up form, and so on, and so on. 
Including a link in your bio is absolutely essential if you want to drive traffic to your real estate website.
The trick: don't just plop in your website URL. Use a tool like Linktree or Linkin.bio by Later. 
These tools let you create a simple landing page for your link, which includes multiple links driving to different pages. When a visitor clicks the link in your bio, they'll be taken to the landing page, where they can navigate to exactly the content they're looking for — whether that be a blog post you promoted in your latest Instagram post, your newest real estate listings or sold data.
Step Up Your Caption Game
Putting a link in your Instagram bio is step one. Step two is getting your followers to actually click on that link.
That requires writing engaging and enticing captions that make followers feel like they absolutely need to click your link to read, see or watch whatever awaits them.
Your Instagram captions need to grab attention, tease the value of the link's destination and include an obvious call-to-action. Here's our guide to writing better real estate Instagram captions.
Show Up Regularly on Instagram Stories
Instagram Stories are by far the most interactive way to engage with your followers on the platform.
You can ask questions, conduct polls, share a countdown — and send followers directly to your website.
Remember the "swipe up" feature? It gave accounts with more than 10,000 followers the ability to direct viewers to a URL.
Last fall, Instagram replaced it with a new feature: link stickers, which followers could simply tap. And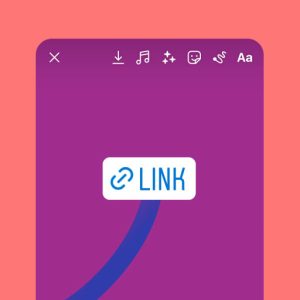 shortly afterwards, the company announced that all accounts (regardless of how many followers they have) would be able to use it.
Real estate agents should definitely be using it. It's an incredibly simple and effective way to send viewers to areas of your site, directly from your Story (no need to head to your bio).
Of course, putting this feature to use means showing up on Instagram Stories — something we recommend real estate agents do a lot more of. Create Instagram Stories often, and take advantage of the ability to direct viewers to relevant content on your site.
Encourage Followers to Direct Message You
Instagram Direct Messages are a perfect opportunity to share a link to content on your website. You're already engaging one-on-one; you've got an attentive audience.
Let's say you're messaging back and forth about real estate investment opportunities; you can send them links to your recent blog post about new condo construction.
The trick is knowing how to start those direct messaging conversations.
Here are two ways:
Invite your followers to send you their questions about anything and everything related to real estate. In your captions, Stories and

Reels

, let them know your inbox is always open.

Once in a while, use Instagram Stories to

ask your followers a question. Using the question sticker, ask them what they want to know about the real estate market, neighbourhoods, buying and selling processes, and so forth.





You can direct-message them relevant links in response (and then share those responses and links in future Stories).
Make Use of Instagram Highlights
Extend the life of those traffic-generating Instagram Stories with link stickers by saving them as Instagram Highlights.
Make sure that your Highlights are clearly organized by subject and that they have an eye-grabbing cover photo. 
To ensure they're getting views (and your link stickers are getting clicks), occasionally create Stories or grid posts that nudge viewers to check out your Highlights for useful content or advice.
Do you use the link sharing feature in your real estate Instagram Stories?