Creative Ways for REALTORS® to Use Instagram Story Highlights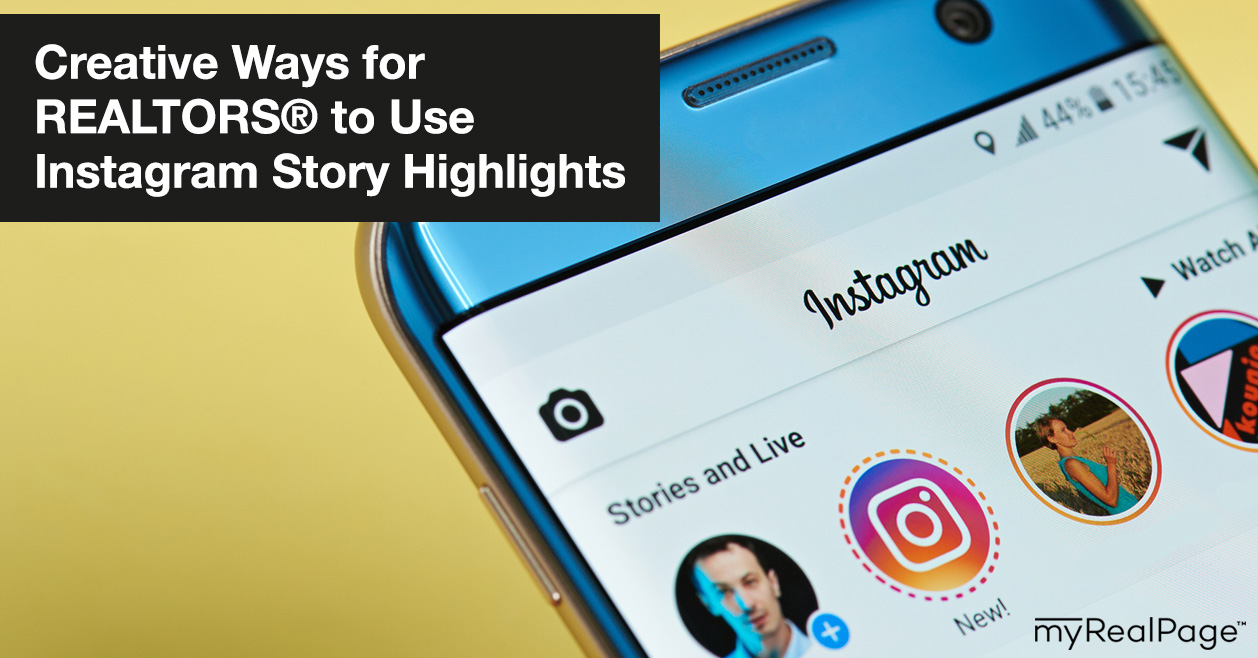 Open your Instagram account. Navigate to the official Instagram account (@Instagram).
See those circular photos, below the bio but above the feed?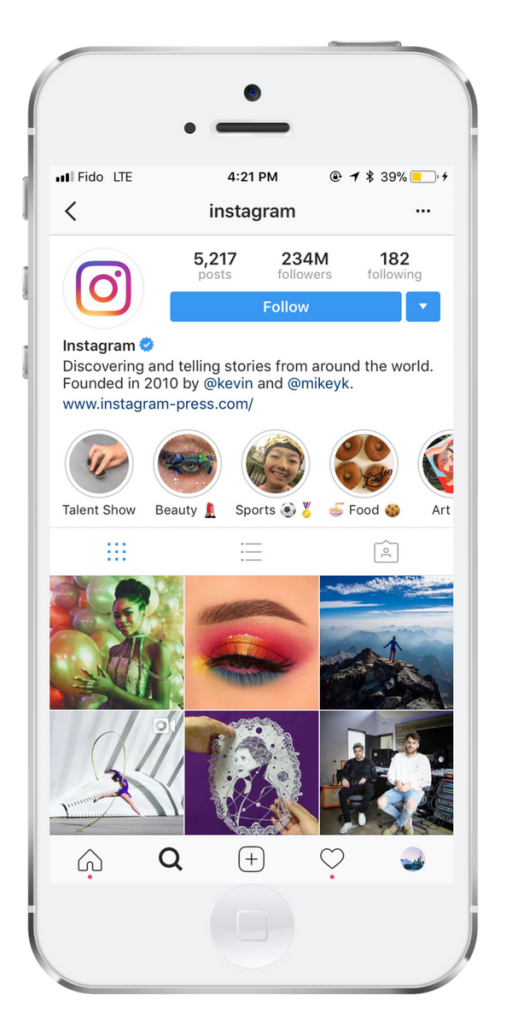 Those are Instagram Highlights and they're changing the way businesses use Instagram.
Instagram Highlights were introduced in December 2017. The basic idea behind Highlights is that they give users a way to use their Instagram Stories content beyond the 24-hour lifecycle.
As Instagram said in its announcement of Highlights, they "let your business hold on to its favorite moments from Instagram Stories and share them in ways with your customers that help your business express itself. Stories Highlights is a new part of your profile where you can express more about your business through the stories you've shared."
What does that look like in practice?
Let's say a food blogger uses Instagram Stories to share quick-and-dirty tips (ex. "How to prevent garlic from burning"), recipes of the week ("The world's best banana bread") and drool-inducing pics of food ("Dying over this lasagna").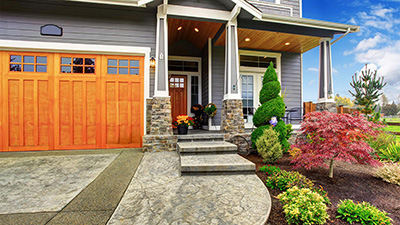 The food blogger could create a Highlight for each of those topics and populate those Highlights with pertinent content each week. When someone visits their profile and clicks on the Highlight named "Weekly Recipes," for example, they can check out a reel of all the recipes the food blogger has posted to Stories. The Highlight will stay there until the food blogger decides to delete the Highlight or rename it.
Real estate agents can use Instagram Highlights in a similar way. In fact, we feel strongly that you should use them.
Why? Because they enrich your Instagram account with content that promotes your business and helps new potential followers get to know you right from the moment they click on your username.
Think of your Highlights as an Instagram version of your website. At a glance, followers can see what you're all about without even having to leave the app.
In this post, we'll take you through how Instagram Highlights work and how real estate agents can use Instagram Highlights in creative ways to grow their business.
How to Create Instagram Highlights
To use Highlights, you'll need to make sure your "Save to archive" setting has been turned on. To do that, log in to the app and navigate to your profile. Then tap your profile picture to enter Instagram Stories. Your camera will open; click on the settings icon in the top left corner.
Now you're in the Instagram Stories settings. Scroll down to Saving and make sure that Save to Archive is on. This ensures that everything you post to your Stories is saved beyond its 24-hour lifecycle.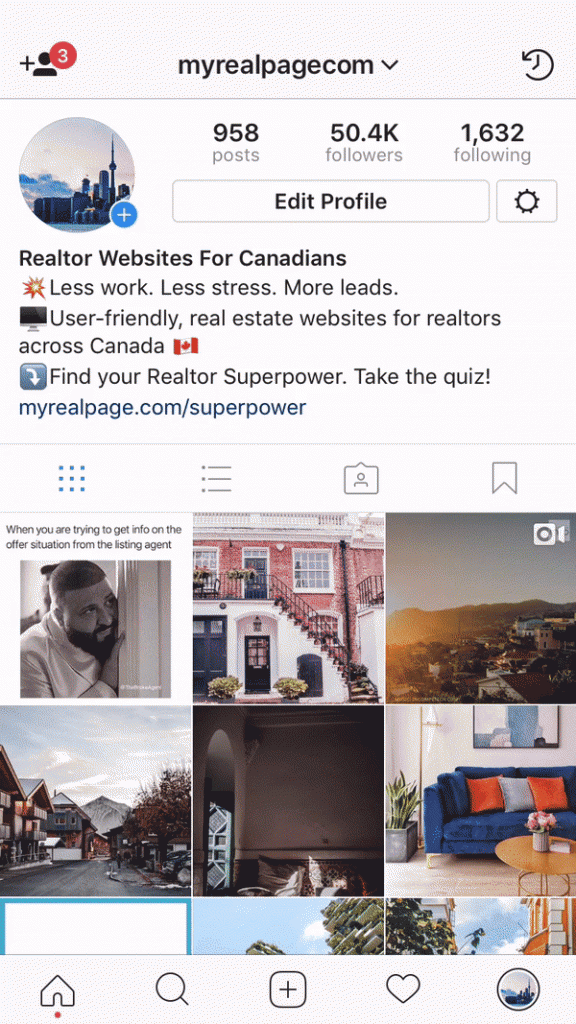 To create a Highlight:
Go back to your profile.

Tap Story Highlights.

You'll see an icon that says New.

Tap that. Now you'll be able to select any of your saved Stories. 

(Pssst. Not seeing the Highlights feature on your profile yet? You may need to populate your archive with Stories first – 

this article

will help with that.)

Go ahead and select as many saved Stories as you like.

Tap Next, and you'll be able to give a name to your Highlight. This is what will appear with the circular icon on your profile page.
You'll notice you have the option to edit the cover photo used for your Highlight. Lots of savvy marketers have created custom photos to be used for their Highlights, using the same colour scheme or aesthetic so that their page has consistent branding. If you want to create your custom icons, check out this handy tutorial from the social media scheduling app Later.
Once you've created your set of Highlights, you can routinely add new Stories content to them, using the same process we've outlined above.
Instagram Story Highlights Ideas for Real Estate Agents
Now that you know how to create Highlights and add Stories to them, you'll need to figure out how you want to use Highlights for your real estate Instagram account.
There are a few things to keep in mind when deciding what kind of Highlights you want to create:
These Highlights should be used to exemplify what your Instagram account is all about, while also promoting your business and services

You have up to 16 characters to use for the name of each Highlight, but it's best to aim for 10 or 11, so that the title doesn't get cut off

You can have as many Highlights as you'd like, with up to 100 photos or videos in each. Strive to create at least four different Highlights.
There are plenty of different Highlights themes that real estate agents can use on their Instagram profile. Here's a handful that we recommend, and the kind of content that would go in each:

Buying Tips

. A collection of the advice you've shared for buyers.

Selling Tips

. A collection of the advice you've shared for sellers.

Home Trends

. Snaps of the looks, products, layouts and features that you've noticed are trending each season.

Client Love

. Testimonials from clients, photos of happy buyers or sellers with a Sold sign.

Market News

. This will include Stories about new mortgage rules, monthly market stats and any other hot topics in your real estate market.

Decor Tips

. All the advice you've shared on getting your home ready to sell, how to freshen up your home for spring, holiday decorating ideas, and so on.

My Life

. A collection of "behind-the-scenes" and personal content, so followers can see the person behind the business.

Listings

. Create Stories for each of your new and current listings, and add them here. Instant promo! Plus, viewers will be able to quickly see just how many listings you've sold.

LOL

. Real estate jokes, funny stories and things that amuse you.
Do you feel ready to create your Instagram Story Highlights? Do you have burning questions we haven't answered here? Post them in the comments!