myRealPage June 2017 Product Updates: MLS Map Search Improvements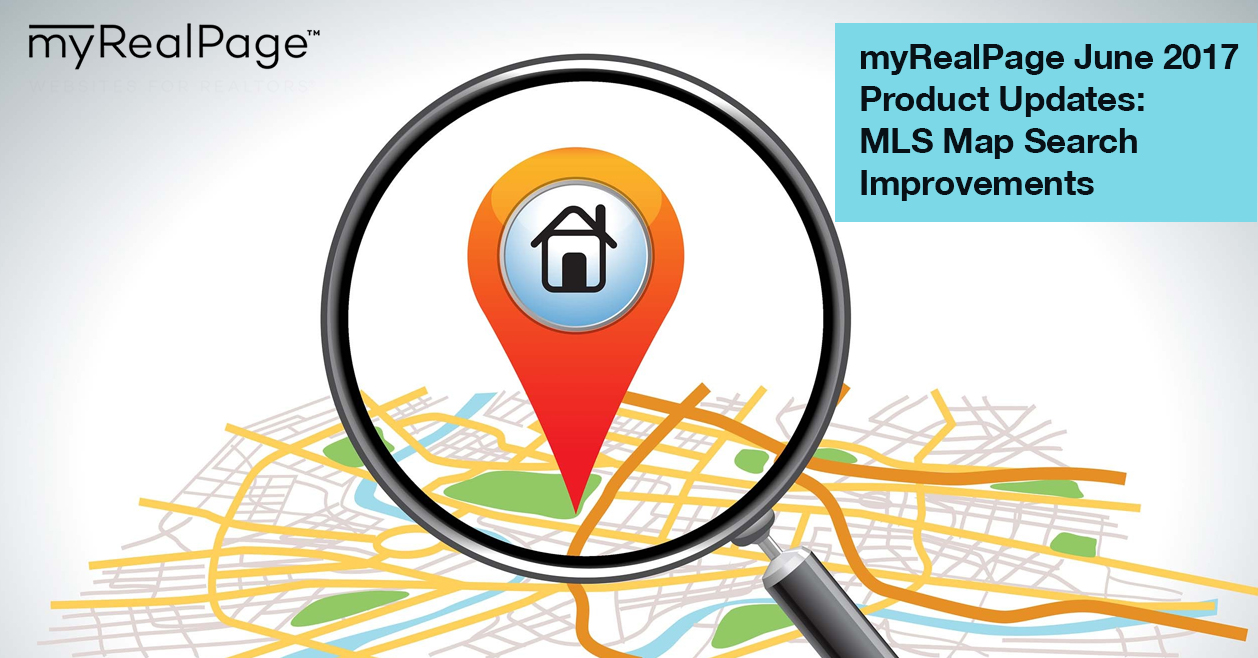 We've been hard at work, constantly working on improving our products to make sure you have the best products and features for your needs. Here are three new product updates that you'd want to take note of.
MLS Map Search Offers Common Place Names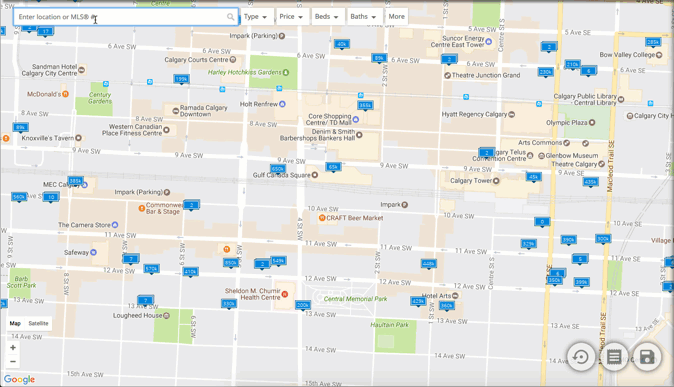 When using the MLS map search on your website, visitors can enter the name of any location, business, neighbourhood, etc. into the text field. It will then offer them a list of suggested options, and they will no longer need to put in an exact name match to pull up search results.
For example, if a prospect wants to find a home near their kid's school, they can now enter the school name in the search form, and the map will show them all listings around that area. They no longer need to figure out the exact name of the neighbourhood the school is in, to find properties near it.
This feature works with anything that you can look up on Google Maps, making it pretty easy for people to find homes around their desired location.
We are particularly excited about this one, as we think it makes for a much better search experience, which in turn makes for happier visitors to your website.
Similar Listings When Viewing a Listing Details Page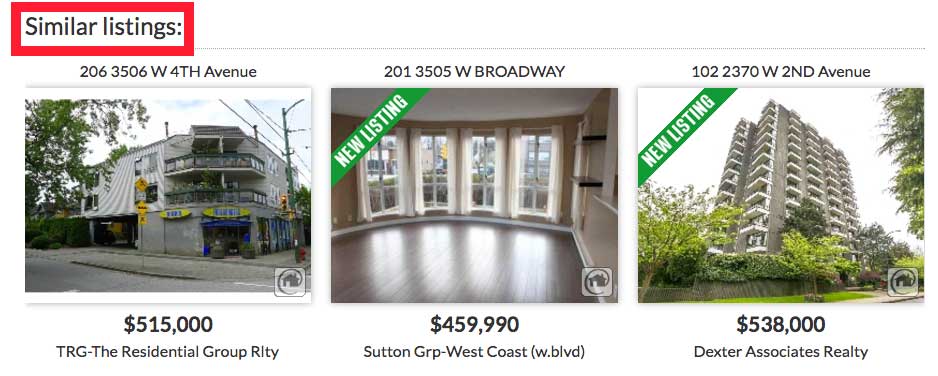 Individual listings make up the bulk of page views on Realtors' websites, so it makes sense to offer them content that enhances this experience or makes it easier to explore more listings.
Buyers and sellers searching via MLS often want to see more than one property (stating the obvious, I know…), so we made this easier by adding a section at the bottom of all listing details pages called "Similar Listings."
This new section will show four listings that share the same criteria as the listing currently being displayed, namely:
Price (+/- 10%)
Property type
Subarea or Neighbourhood
Number of Bedrooms
Similar listings will also be displayed for properties found via the MLS map search, or pre-defined searches. The only requirement is that the listings must be a reciprocity or IDX listing.
Please note that at this time, it is not possible to show your listings in this section, nor on My Listings or Office Listings, due to the reciprocity rules of your board.
If you notice any listings that are not a close match to the primary listing, please let our support team know so that we can investigate it for you, and further refine this feature.
Navigation Now on MLS Map Search Page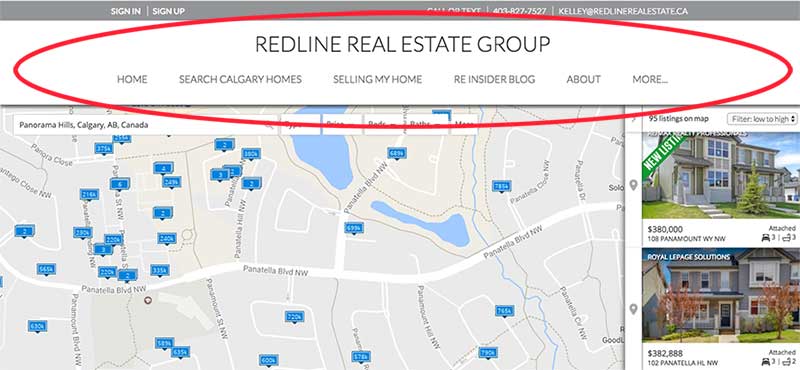 As you may know, we launched our new responsive themes and MLS map search earlier this year, and map search has turned out to be one of the most popular features of our websites with buyers and sellers.
However, one piece of feedback that we have been consistently receiving about it, was the lack of ways to navigate back to other pages on the site after someone is done using the map search.
We heard you, and we know that this is a very important page on your website, so we worked to remedy this.
All sites using a responsive template you will now have the theme's main navigation bar above the map search.
If by chance the navigation bar isn't displaying properly on your website, please contact our support team, and we'll get it sorted out for you.
If you are still not using a responsive template, click here find to out why you should.
What's next?
These are just some of the more noteworthy recent updates. We are constantly updating and tweaking on the go, so we'll skip the more boring fixes. We know, however, that sometimes even the most subtle updates can make a big difference, so you can count on the fact that we are always working to improve our websites and features.
More updates and features are underway and in the pipeline, and we look forward to sharing these with you soon.