A REALTOR®'s Guide on How to Use Instagram for Their Real Estate Business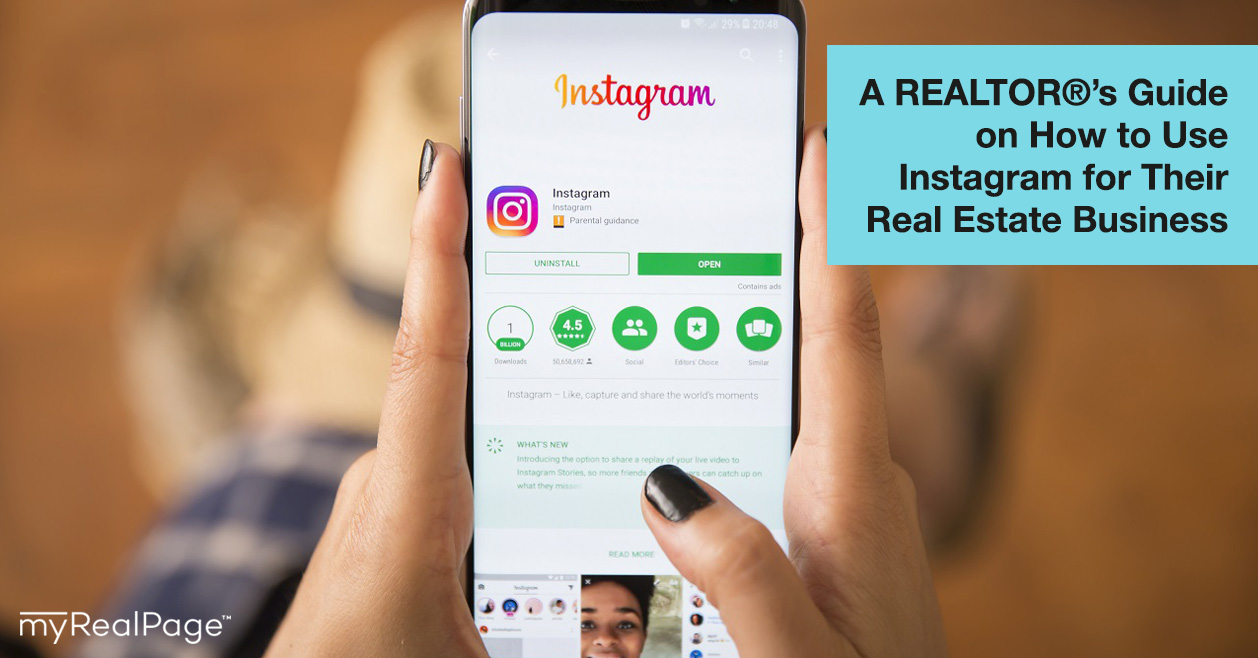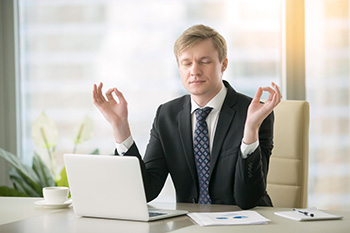 Repeat after us:
"Instagram is important for my real estate business.
Instagram is important for my real estate business.
Instagram is important for my real estate business."
Once just a fun social media novelty, Instagram is now a bonafide marketing tool for businesses of all kinds, including real estate.
We used to suggest that Instagram was an optional, nice-to-have tool for real estate agents. As the platform has evolved, so has our opinion.
Today, we feel strongly that Instagram is a super important, if not essential, part of marketing for REALTORS®.
We get it — we talk about Instagram a lot here. That's why we've taken our best Instagram tips, tricks and teachings, and turned them into a (FREE!) comprehensive guide specifically for real estate agents.
But First — Why REALTOR®s NEED to Use Instagram
We'll give you eight good reasons why.
It's where your audience is

. Instagram has close to

one billion monthly active users and over 500 million daily active users

. That's a HUGE audience for you to reach. Chances are your next buyer or seller is already using the 'gram.


People WANT to engage with businesses on Instagram.

80% of Instagram users

follow at least one business.

60% of users

discover new products and services through the platform.


It's free. You can market your real estate business through Instagram with absolutely zero monetary investment. And if you decide you're ready to start running ads or promote posts, your costs will still be low, low, low compared to traditional advertising.


It's like five tools in one. Instagram gives real estate agents so many different ways to discuss, share and promote their services. From static photos to GIF-like clips to live videos to polls to video ad spots, you can really get creative with your marketing strategies.


It gives you a direct line to prospective clients.

Social media changed the marketing game because it allowed marketers to speak not just to, but

with

their target audience. Instagram gives real estate agents the opportunity to engage with their prospective clients through comments and replies, "likes" and shares.

Your clients EXPECT to find you there.

As mentioned earlier, nearly everyone is on Instagram. Your audience might be surprised to discover you're

not

using it.


It keeps you relevant. Can you really say you're a modern agent if you're not using one of the most popular apps ever created? Using Instagram keeps you engaged, connected and, as young millennials would say, "woke" to what's going on in the social media landscape. If you stay away, you'll get left behind.


The learning curve is relatively gentle.

Like with any new tool, one must learn

how

to use Instagram, as well as its best practices and strategies for success. But compared to, say, coding a website or studying for your real estate license, the learning curve is pretty gentle.
Instagram is user-friendly, and there are great resources to help real estate agents learn the ins and outs.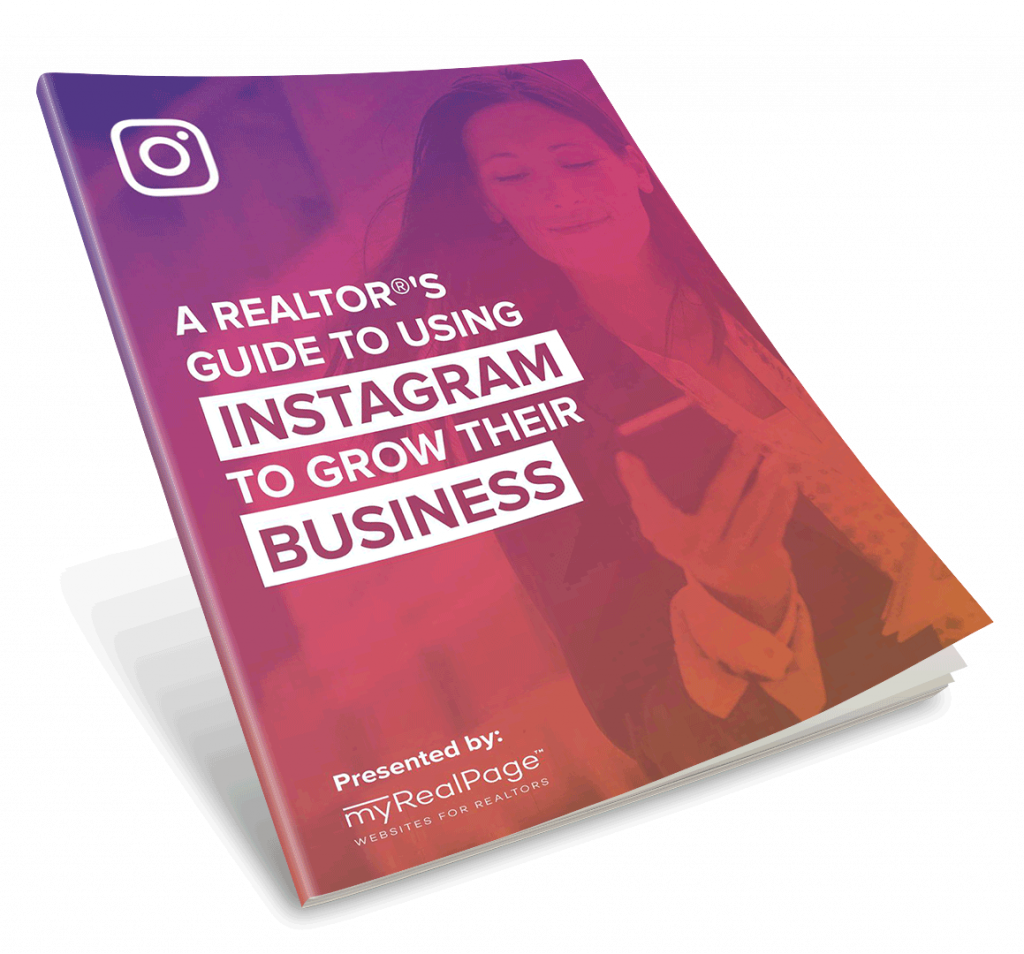 So What's in the Guide?
The better question is: what's not in the guide?
Kidding aside, this guide is perfect for both new-to-Instagram real estate agents and agents who are already using Instagram, but need help making the platform work for them.
In eight awesome chapters, we go over both simple instructions and strategic techniques, covering topics like …
Curating your real estate Instagram feed

Beating the algorithm

Turning followers into warm leads

Using Instagram Stories to grow your biz

Jazzing up your profile with Story highlights

Best practices for Instagram Ads that convert
Want It?
You got it. We're giving away this awesome guide for FREE.
Ready to grow your real estate business using proven Instagram strategies?