Stop Sharing to Crickets: Tips for REALTORS® To Maximize Social Media Engagement in 2018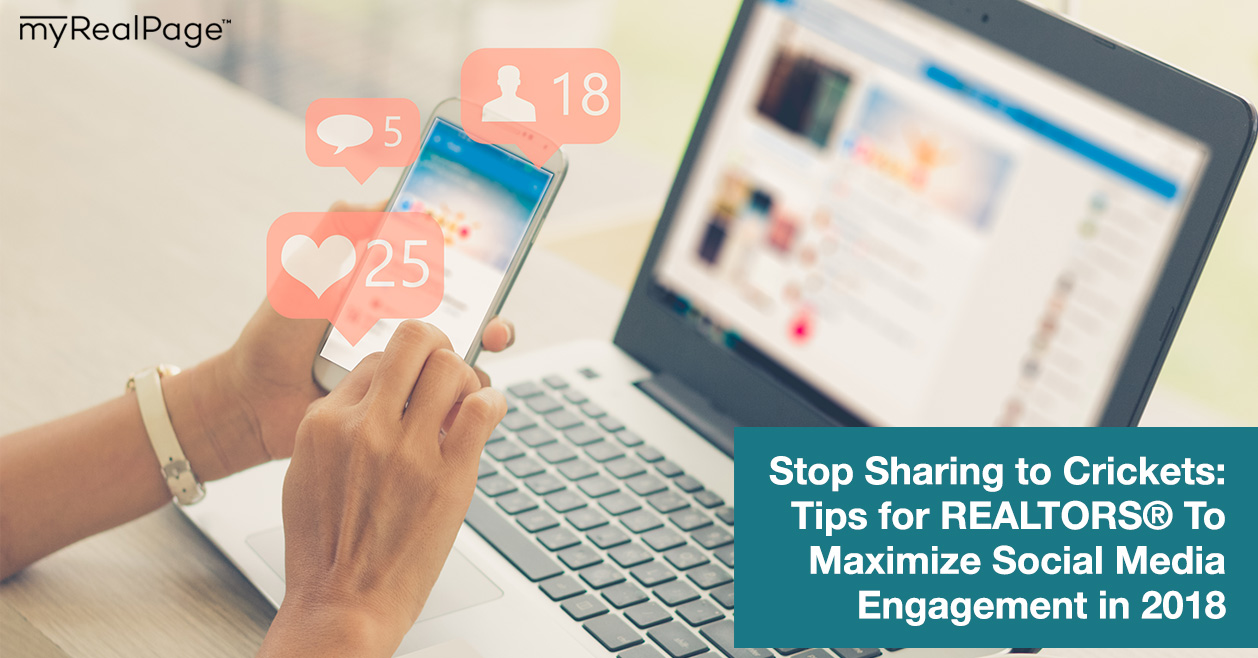 We've all been there.
You come up with what seems like an amazing Instagram post. The image is strong, interesting, and bright – absolutely #Instagramworthy. The caption is witty, friendly, and smart. You add a unique but still relevant hashtag or two.
It all looks great. So, you post it. A few minutes go by – no likes. Another few minutes. Maybe a like from your best friend and a comment from your mom.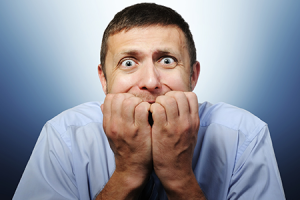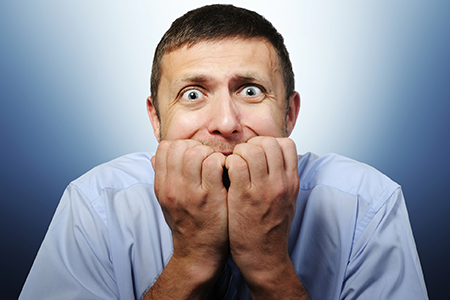 Hours later, and you've only had a meagre amount of engagement. You almost want to delete the post out of shame.
What gives?
Sharing on Instagram, Facebook and Twitter, only to be met by social media crickets, is annoying and deeply discouraging. Creating, scheduling and posting content takes time and effort. And if no one is paying attention, it's hard not to wonder what the point is.
If this is all hitting too close to home, it's time for an intervention.
In this post, we're going to give you a refresher on best practices for getting the most likes, comments and shares.
Stop sharing to crickets; here's how REALTORS® can maximize social media engagement in 2018.
1. Time It Right
Timing is everything on social media. You want to serve content to the greatest number of people at one time.
This means:
Having a schedule in place

Scheduling content according to when most people are likely to be active on the platform
A quick Google search reveals hundreds of articles that declare the best and worst times to post on every social media platform in the known universe (as an example, here's a comprehensive guide from Sprout Social).
The exact best times will be different for everyone (on some platforms, your account will actually provide analytics to help you determine your best times; here's how to find them on Instagram and Facebook), but here are a few guiding principles:
Post during off-work hours

.

Content published during lunchtime and evening hours tend to outperform content posted during the working hours, when less people are checking their phones and feeds.

Focus more on weekdays than weekends

. There may be exceptions but generally speaking, weekday content outperforms weekend content. You can still create posts for Saturdays and Sundays, but the bulk of your efforts should be for Monday through Friday.

Experiment.

Industry research may be at odds with what your own insights tell you. The only way to truly find out what works for you is to experiment with different posting times and recording the results. Scheduling and analytic tools like

Later

,

CoSchedule

and

Hootsuite

can help with this.
2. Go Live
Facebook's algorithm loves live video. So does Instagram's.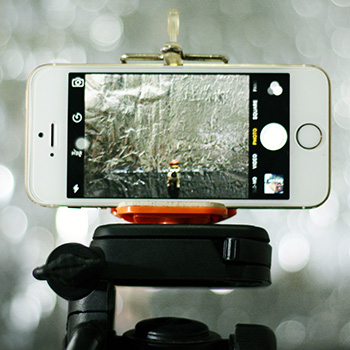 Live video appears higher in Facebook feeds and is bumped up to the top in the Instagram Stories feed. Plus, followers can receive notifications, alerting them that someone they follow is going live.
Creating live content can help you capture more ears and eyes. Sure, it will feel awkward the first time (or maybe even every time), but it's worth it to boost your reach and your engagement.
When going live, make sure you're in a well-lit (light in front of you, not behind you) and quiet space (no screaming children or noises of a busy coffee shop).
As for what to talk about, here are a few ideas:

Market updates

. Go live to discuss the latest real estate market news, statistics and changes. This can be a monthly feature.

Open house tours

.

Head to your open house early and go live to do a home walk-through for viewers. Share the address and invite local followers to come by. You can also share the link to the listing, driving traffic to your website.

Tips and tricks

. Try going live once a week to share advice for prospective buyers, sellers and homeowners. You could cover easy staging tips, quick and affordable upgrades, how to boost curb appeal and so on. At the end, you could push a blog post on your website that covers the same topic, in more detail.
3. Start Engaging
If you want engagement, then you need to engage.
This means following, liking, commenting on and sharing the content of other people. It also means making sure to like and reply to the comments that your followers leave on your content.
Remember to be genuine.
Clicking on the profile of a random follower and double-tapping their latest five posts isn't genuine. Exploring their profile and leaving a sincere comment (something more in-depth than "Nice!"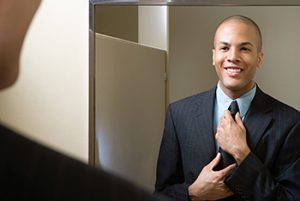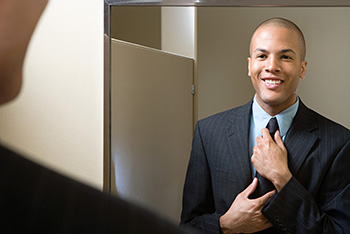 or "Cool photo!") is.
4. Be Platform-Savvy
Don't post the same content to every platform at the same time. Diversify and create content specifically for the platform you're posting to.
For instance, an aspirational image of a beautiful beach house with the backdrop of a blue ocean is perfect for Instagram. Not so much for Twitter.
A news story on a real estate topic might get lots of action on Twitter, but it's going to be nearly impossible to share it on Instagram.
Plus, you have to consider that many of your followers could be following you on every platform you're active on. If you're cross-posting the same content and at the same time, they're not going to engage with each post, bringing down your numbers.
5. Pay to Play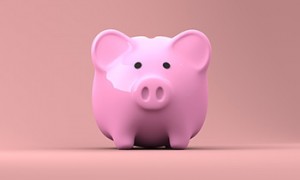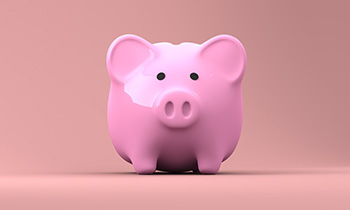 The best content and posting strategies can only get you so far. In 2018, you'd have trouble finding a social media marketer who isn't using paid promotion opportunities on occasion or regularly.
"Paying to play" — whether that means creating Facebook Ads for your real estate page, Instagram Ads for your real estate website or boosting specific content — can expand your reach, serving your content to more people who will hopefully then convert to followers who will engage with your content.
What's great about paid promotion on social media is that it's available at varying levels of affordability. You can spend a little or a lot, and as frequently or infrequently as you'd like; no big budget or long-term commitment is required.
What's your biggest social media challenge right now? We want to hear — and help!