How to Get the Best Possible Photos for Your Real Estate Listings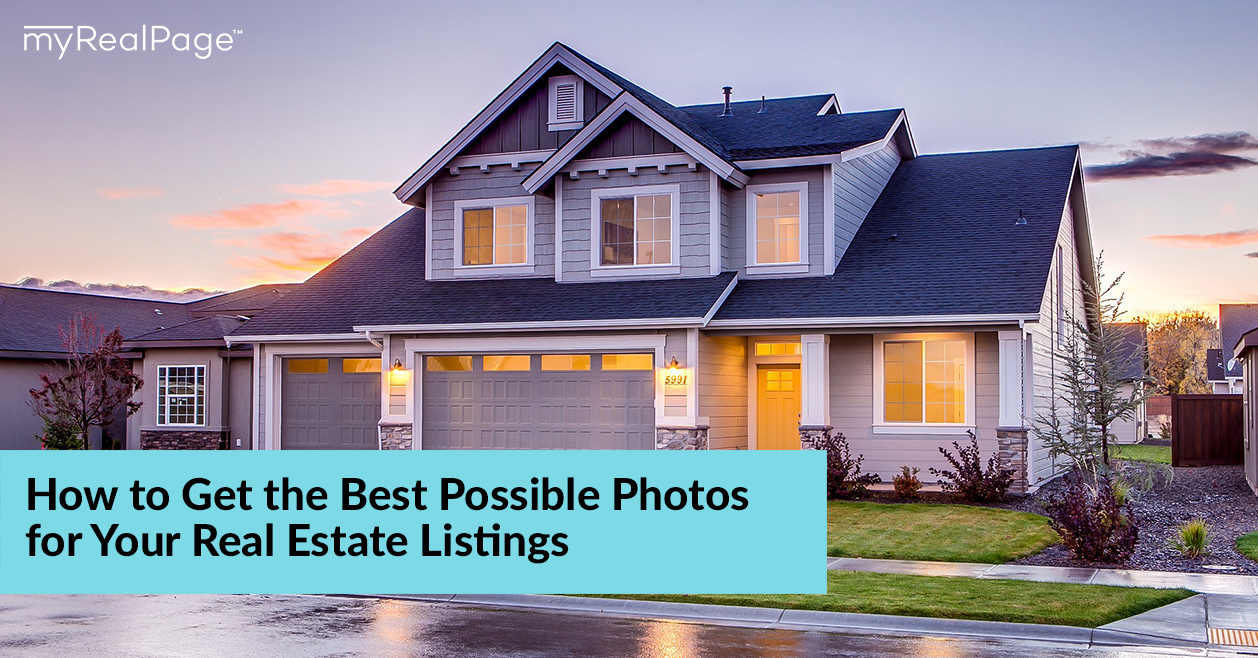 If a picture is worth a thousand words, a real estate listing photo is worth a million. 
When a prospective home buyer opens a listing, they read the listing description second. First, they click through the real estate listing photos. 
It doesn't matter whether a property is a show-stopper or an ugly duckling — the quality of the real estate listing photos plays a huge role in how much attention a listing receives.
If the photos are top-notch, then the buyer is going to be motivated to book a viewing (even if the words in the listing description don't tick every box).
But there's more to high-quality listing photos than just a professional-grade camera and a decluttered home. The right tactics make all the difference.
Looking to push your photos to the next level? Here's how to get the best possible photos for your real estate listings.
Hire a
Specialized
Professional
Professional real estate photography is the most important investment you can make in your real estate listings. It's almost never worth it to try and wing it yourself (unless, of course, you're nearly a pro).
For truly great real estate listing photos, you can't just hire any photographer. Your neighbour's sister might be a professional wedding photographer, but does she know how to capture the scale and features of an awkwardly shaped bathroom?
When hiring a photographer to take photos of your real estate listings, look for someone who has experience in shooting interiors and exteriors. Ideally someone whose portfolio includes real estate photography or other interior photography (such as photos for architects and designers, design magazines or Airbnb listings).
Create a Moodboard and Shot List
For many real estate agents, properly briefing the photographer can be challenging. After all, is there really more to say than "Shoot every room"?
As it turns out, yes.
To ensure you get the best real estate photos for your listing, you should prepare a moodboard and a shot list for your photographer.
Moodboard
A moodboard is an assortment of inspiration photos that can help guide your photographer. It gives them a sense of the style, perspectives and angles you'd like them to achieve when shooting your listing. 
Pinterest is a great source for these kinds of images. Make sure to include photos of a variety of spaces (from a kitchen to a powder room to a basement) and that the photos you select capture the range of shot types you're looking for (from wide-angle shots of a sprawling backyard to a tighter shot of a built-in custom closet).
Shot list
A shot list is a more specific set of instructions for your photographer. It's a list of the exact photos you want them to capture.
This list is typically organized by room/area (e.g., Kitchen, Office, Front Porch, and so on) and notes how many photos should be captured, whether they should be medium, close-up or wide shots, and what other details the photographer should keep in mind.
If you're unsure about the angles or whether a photo should be ultra-wide or medium, for instance, you can work with your photographer to make those decisions. The basic details about how many shots you're looking for and what's important for them to capture is what's really crucial.
Prep the Property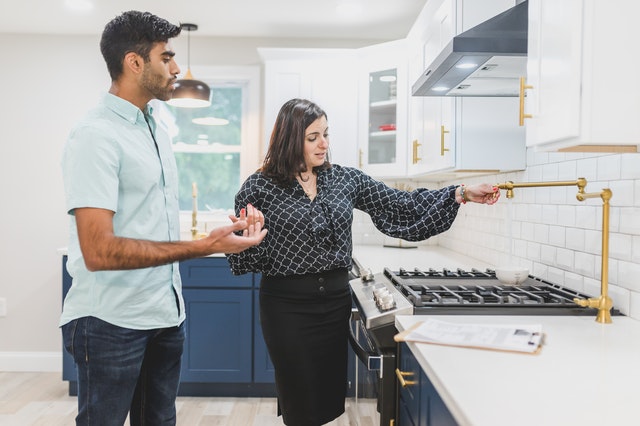 At a bare minimum, a property needs to be decluttered, spotless and polished on the day of the photoshoot.
But to really make the photos pop, there's more to do.
Depending on your listing — whether it's up-to-date and well-maintained, the marketing budget, its value, and so on — you may want to consider these extra steps for prepping your property for photos:
Paint.

A bright red bedroom isn't going to photograph as well as one that's painted a neutral hue. If your listing has walls of many, offbeat, or bold colours, painting can be a worthy investment.



Decorate.

Many listings don't need a

full

staging, but would benefit from a little bit of sprucing up. A well-placed rug, large floor plant or minimalist piece of wall art can add visual interest and texture to the listing photos.

Stage.

Real estate staging

can be a game-changer for listings that need a bit of extra help. Make sure you have a property staged

before

having the listing photos taken. 
Shoot at the Right Time
When it comes time to scheduling a photoshoot for your real estate listing, make sure you've baked some flexibility into your schedule so you can take advantage of the best possible weather and timing.
Forcing a shoot to happen during a rainy day where the only light available is artificial is a bad idea. For the best possible photos, you need as much natural light as possible, along with a clear or somewhat clear day.
Determining the best possible timing for your real estate photoshoot will also depend on where the house is situated and how much light each room gets. If possible, arrange for a walk-through with your photographer ahead of scheduling the shoot so that they can get a sense of windows and placement, and plan accordingly.
Pro Tip: Shoot during the Magic Hour. Also called the 'Golden Hour', it is the time of day around sunrise and sunset when the light is great for photography and cinematography. It is typically when the sun is between 6 degrees below the horizon to 6 degrees above. This sunlight is evenly dispersed and helps you create great pictures. You can find calculators or apps that will tell you when it is happening in your area.
Tell a Story
So you've followed all of the advice above, your photographer has delivered your image files, and now it's time to add the photos to the listing.
To maximize the effectiveness and wow factor of your photos, you've got to use them to tell the story of your listing. That comes down to the order in which the photos are featured.
Plan out the order of your photos before you upload them. Consider how you want your audience to experience the listing. Make sure the order is logical (e.g., that a bathroom photo doesn't interrupt a series of kitchen shots), that there's a nice flow (i.e., that close-ups are intermixed with wider shots), and that an accurate sense of layout and dimension is achieved.
Do you ever take your own photos for real estate listings? Why or why not?