Easy Home Staging Hacks to Save Money and Get Your Listing Sold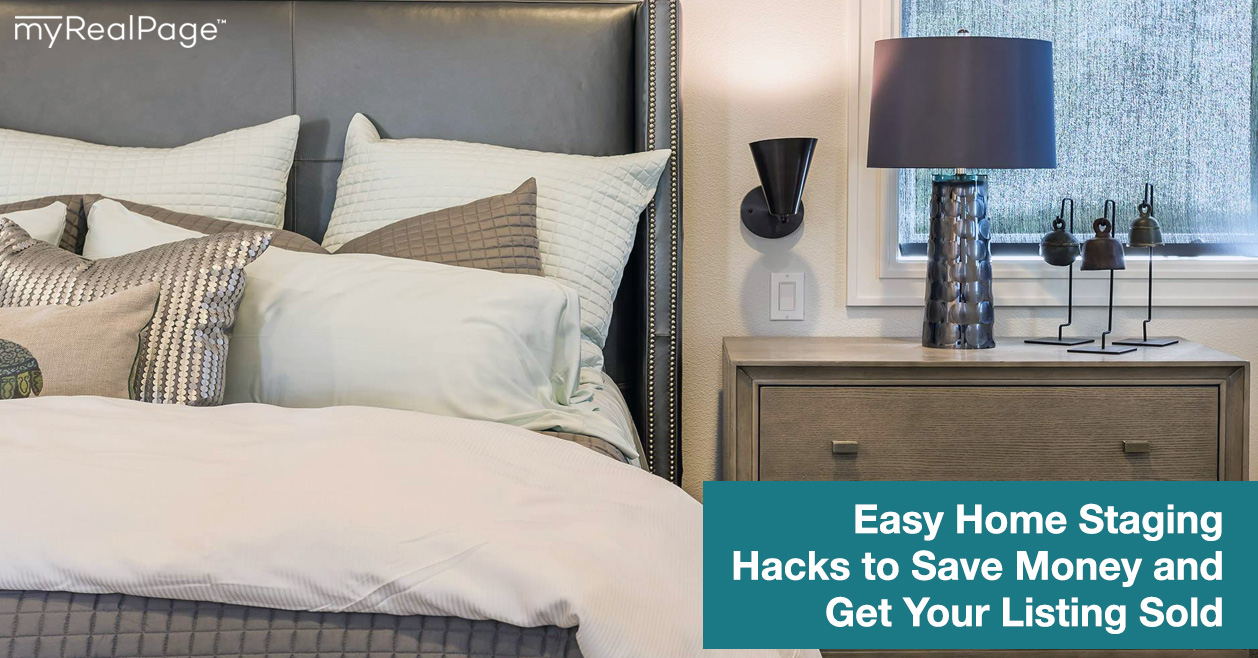 Home staging. It's a powerful thing.
We've all seen magical transformations courtesy of talented home staging professionals, where outdated homes become welcoming and sought-after properties.
Too bad these transformations aren't possible for each and every listing.
Professional home staging is expensive. It represents a significant marketing cost that not every REALTOR® can afford for every kind of listing.
To help you save money and get your listing sold quickly, we've assembled the easiest home staging hacks.
1. Go Overboard With Plants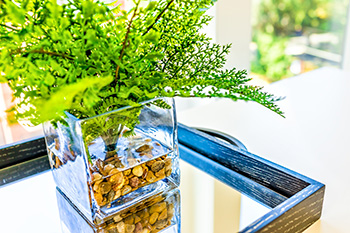 Greenery literally breathes life into a space. Aesthetically speaking, plants and florals add pops of colour and keep things feeling fresh.
A favoured trick of many interior designers is to add more plants than you initially think you need. When it comes to your listing, don't just add one vase of tulips to the living room.
Instead…
Add flower bud vases with a single bloom to bedroom nightstands

Place a big leafy palm in the living room

Put mini cacti or air plants in the bathroom

Place a bouquet-filled vase on the kitchen table
To keep your costs low, source your plants from grocery stores and IKEA, and watch for sales at garden centres and hardware depots, such as Rona. When your listing sells, enjoy the longer-lasting plants in your home until you can make use of them in your next listing.
2. Add Mirrors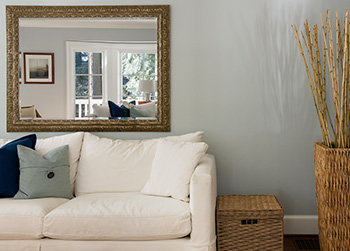 Mirrors do two very helpful things when used as design elements in a space:
They make the room look bigger by reflecting light. This is great for every room, but especially for small spaces or rooms with few to no windows.

They are a great substitute for wall art, which can be expensive and not suited to everyone's taste. With so many options, from ornate frames to rope-hung and nautical-inspired, there's a mirror for every aesthetic and layout.
For hallways, interiors with high ceilings, or long, bare walls, try an oversized mirror leaned up against the wall. It's on-trend, and feels luxurious.
3. Get Outdoorsy
We mean this literally. We don't have to tell you how important curb appeal is to achieving a strong first impression before prospective buyers even walk through the door.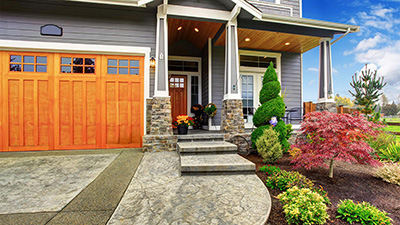 Fortunately, "staging" a home's front porch, walkway or yard is often simpler than tackling the interior.
Try…
Adding potted plants and flowers of various colours and heights to a stoop, or bordering a walkway. Lush hanging baskets are a great option, too. Outside of spring and summer, a seasonal arrangement of branches and greenery is a good substitute.

Place a welcoming mat by the front door. Woven jute is a nice neutral option.

Paint the front door a bold but friendly colour, like a sunshine-y yellow or a classic red.
4. Add Less, Remove More
Less is always more when it comes to home staging. Too much furniture, too much art, too many knick-knacks…
They overwhelm a home, and prospective buyers.
When we think of home staging, we often think of adding touches. But it's just as much about taking things away.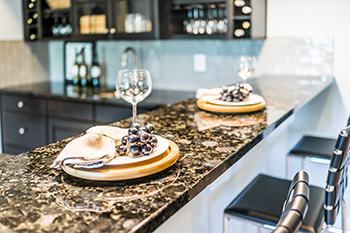 Besides being very of-the-moment, a minimalist approach to interior design (and in this case, home staging) is calming and lets a home's features speak for themselves.
Furniture

. Keep only the essentials. Remove oversized armchairs that take up too much space, or storage units that are functional, but not necessary to a room's aesthetic.

Personal items

. You know the drill: no family keepsakes, photos or memorabilia.

Decor

. An occasional candle or sleek accessory is fine; a bookshelf loaded with knick-knacks is not. Pare down wall art to one large focal piece per large wall, or one small piece per small wall. Want to group frames together?

Consult this advice first

.

Countertop items

. A popular home staging practice is to hide most of the functional items you'd typically have out on your kitchen (and bathroom) countertop. Your coffeemaker, shiny stand mixer, and a brand new folded tea towel are fine; your knife block, spice rack and mixed container of gadgets are not.
Pro tip: don't hide everything in closets; we all know that buyers will be peeking inside.
Instead, place items in sealed storage containers, and stash them in the garage of the home, or in your own home or car (it's temporary).
5. Let There Be Light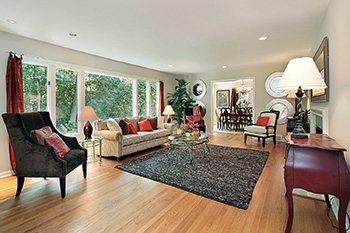 You don't want to give a prospective buyer a reason to say "the place felt dark."
Maximizing natural light, and faking the rest, is a universal goal of home staging.
Here's how to do it:
Use mirrors

. As discussed earlier in this post, mirrors reflect light, mimic windows and make rooms feel bigger and brighter.

Replace dark-coloured curtains

. Opt for a bright white pair instead, or choose something light-coloured and gauzy.

Add lamps

. Specifically, a large floor lamp. They add an extra light source and serve as statement decor.

Keep curtains open and lamps on

.
6. Create a Scene
Take a cue from IKEA and home decor magazines, and create small, decorative vignettes that help a buyer envision life in the home.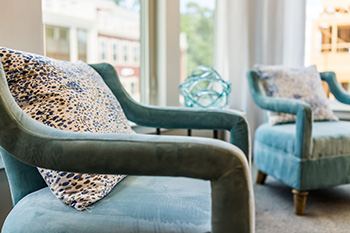 For example: set a dining room table for dinner with beautiful linens, wine glasses and candle sticks in the centre.
In the home office, add a folded throw blanket over a desk chair, switch on a desk lamp, add a leather notebook and flip it open to a page.
A couple of eye-pleasing books and a decorative candle placed just so on a wooden serving tray all make a nice addition to a living room ottoman.
What inexpensive tip or "hack" do you swear by to help get a listing ready to sell?