3 Templates For Real Estate Client Holiday Cards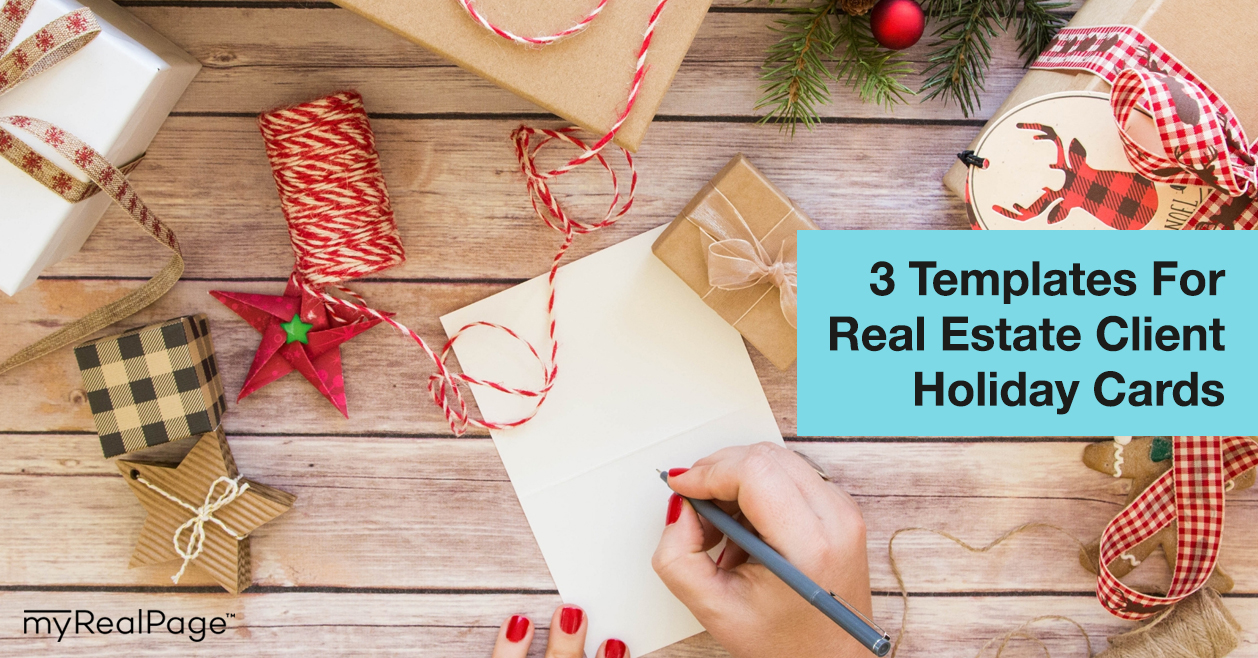 Ah yes, the holiday season. The cookies. The wreaths. The twinkling lights. And the dozens and dozens of holiday greetings cards that every real estate agent signs, seals and delivers, in hopes of earning those referrals and repeat business.
Sending thoughtful handwritten notes wishing your clients and your network a happy holiday is a lovely gesture and a good business move.
But it's a monotonous process and once you start getting tired of coming up with holiday puns and unique sentiments, the cards become less thoughtful and more thoughtless.
Need to refresh your holiday card approach? We've got ideas.
Here are three different written-for-you templates for real estate holiday cards. Use them as is or add your own tweaks to customize the cards for your own recipients.
Happy writing.
1. For a client whose deal you closed this year
Dear [client name],
Happy holidays! I hope Santa finds your new address alright, and that the reindeer go easy on your roof.
I'm so glad we were able to help you start your new chapter this year. It was a joy working with you. I hope your first holiday in your new home is a special one.
Thank you for trusting me to be your real estate agent. Please know that even though you're now in your new place, I'm still here to lend a hand in any way I can. Call me, email me, text me anytime. I'm here for you.
Wishing you a happy holiday and a bright new year.
[Your name and signature]
2. For a client you'll still be working with in the new year
Dear [client name],
Happy holidays!
I hope this holiday season brings you happiness and relaxation — and maybe a break from thinking about houses. Ha!
I want to thank you for trusting me with your real estate journey. I love working together. And I know that the new year will bring with it [your dream house] [or] [the right buyer].
Enjoy [a holiday plan they mentioned to you]! 
Feel free to reach out to me with any questions or thoughts, and nudge me when you're ready to get back to it.
Wishing you a wonderful holiday and a bright new year.
[Your name and signature]
3. For someone in your referral network
Dear [name],
Happy holidays! 
I hope that this time of year brings you some much-deserved rest and relaxation, and that the new year brings you prosperity, happiness and good health.
I'm so grateful for your support this year. I'm looking forward to continuing to work together to make things happen. Let's make plans to grab a coffee after the holidays.
Wishing you a joyful holiday,
[Your name and signature]
We're curious about your approach to real estate holiday cards! Do you use a service to send your holiday cards? Do you purchase each card and write it by hand?