The 4 Biggest Challenges Facing Real Estate Agents in 2022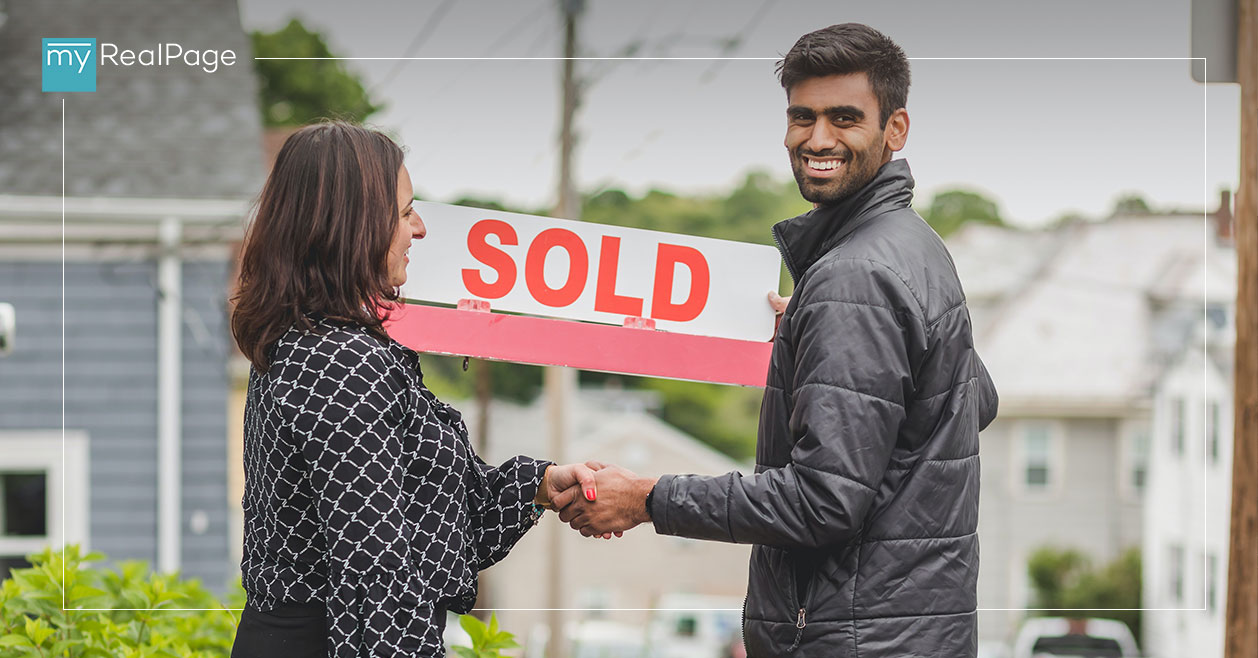 Real estate agents, like any other type of professionals, deal with challenges unique to their industry.
Some of those challenges are consistent, to be expected — like marketing hard-to-sell homes and dealing with sales that fall through.
Others, though, change by the year. Those are the kinds of challenges we're talking about today. Because if you're aware of the challenges, you're better prepared to face them.
These are the four biggest challenges facing real estate agents in 2022.
Turbulent Market Conditions
In many parts of Canada (and the U.S.), 2022 started much the same way that 2021 ended – red hot. 
It was a sellers' market, with prices that kept going up and demand that seemed to be incessant.
Then, things began to shift. Inflation rose — and kept rising. In response, the banks hiked interest rates — several times. 
As a result, market conditions have become turbulent. Unpredictable in some areas, or in a significant downturn in others.
Turbulent market conditions can be hugely challenging for real estate agents. They can make it difficult to properly gauge the market, which in turn makes it hard to price listings and properly advise clients.
They can also have a major impact on buyer and seller sentiment. Sellers may want to hold off on listing, or they may feel hesitant to drop their listing price (even when necessary).
How can real estate agents respond?
By taking a deep breath, buckling their seat belt and settling in for the ride.
The market will always change. The best real estate agents accept that and do their best to adjust by keeping themselves informed, adjusting their expectations and helping their clients do the same.
Tough Competition
It seems like the competition amongst real estate agents grows fiercer every year. 
And as more people than ever have sought out ways to break free from a 9-5 desk job in the last couple years, real estate has become a desirable-looking option.
New agents, in greater numbers, is not good news for existing real estate agents. It's already difficult to land new clients, even without additional competition.
Plus, today's agents are savvier. They're coming into the industry with a forward-thinking real estate marketing strategy and a hunger to stand out.  
How can real estate agents respond?
By staying hungry themselves and activating every tool in their toolbox in order to stand out and attract leads, including:
Sentiment Towards Real Estate Agents
Real estate agents haven't always enjoyed the best reputation.
There are stereotypes about agents that many people believe — that they're only in it for the commission, that they're lazy, and that they barely work for what they receive in return.
A 2021 consumer survey by RE/MAX found that 51% of Canadians feel that commissions are a real estate agent's only priority. And that 32% of Canadians believe agents don't accurately represent their experience or credentials. 
That's not good news for real estate agents. The perception of being greedy, unqualified or inflating their experience or credentials is a bad look, and makes it hard to earn a potential client's trust.
How can real estate agents respond?
By doing everything they can to fight back against that public perception and earn their own positive reputation.
Beyond striving to offer best-in-class service, agents can focus on building connections with their community, publishing truly helpful and informative content (such as on their real estate blog) and collecting and publishing real estate testimonials (and handling negative reviews the right way). 
Changing Buyer (and Seller) Demands
When agents do land clients, the road to buyer and seller happiness isn't exactly smooth in 2022. 
Buyer and seller expectations have shifted and evolved over the last few years, in part due to cultural shifts brought on by COVID-19.
Real estate clients may expect an increased level of digital service rather than in-person — video walk-throughs before booking showings, virtual open houses instead of physical ones, and communication that takes place more often via text than voice.
They also might want a little more self-service than hand-holding; agents shouldn't be surprised by clients wanting to take a more active, hands-on role in their sale or purchase.
These new expectations and demands can be difficult to adjust to, especially when they make an agent's job a little more taxing, complicated or awkward.
How can real estate agents respond?
By doing their best to meet these demands while managing expectations and protecting their own boundaries.
For instance, you can agree to film a video walk-through of the occasional property for your buyer clients, but not for every home. If your sellers respond to your calls with text messages, you can adapt accordingly, but insist on phone calls for the big conversations.
You want your clients to feel like their unique needs and wants are being addressed, but it can't come at the expense of your ability to do your job well.
What other challenges do YOU think real estate agents are facing this year?