4 Instagram Features REALTORS® Can Use to Get Leads, Clients and Sales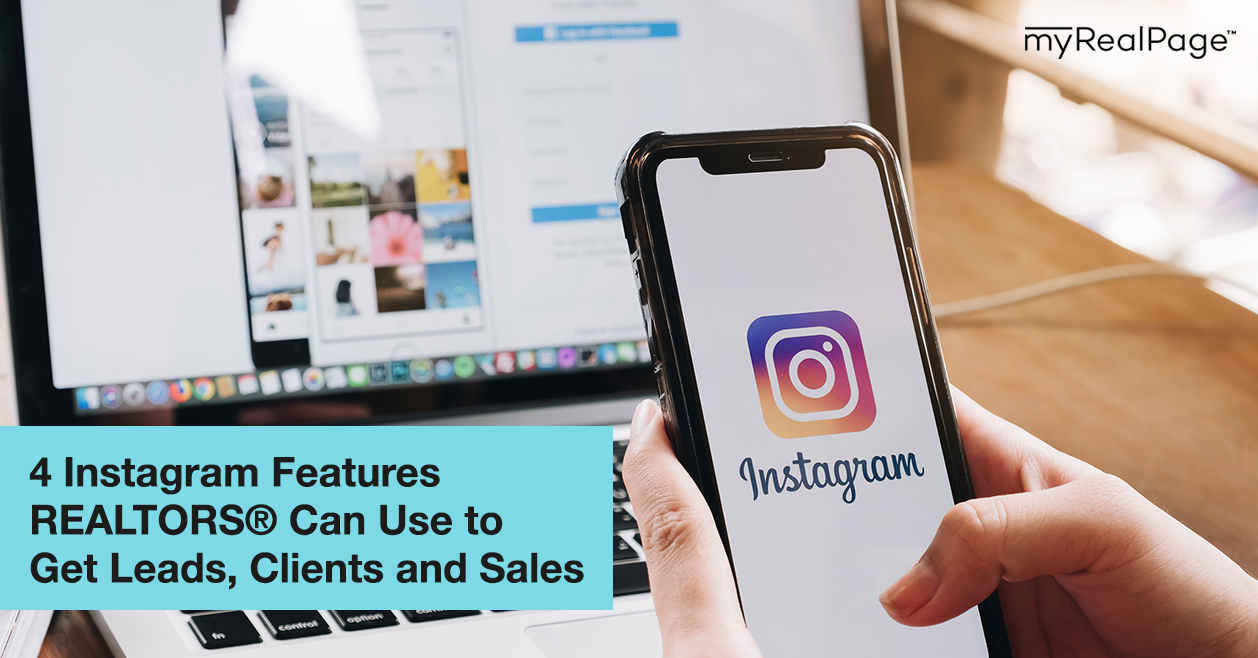 Instagram's popularity has not waned in the nine years since it launched. Not for personal users and definitely not for business owners, who represent some 25 million accounts on the app.
With every new feature that the photo- and video-sharing app rolls out, it just keeps getting better and better for business accounts — including those belonging to real estate agents.
Some of these features offer major business-growing value that agents need to be taking advantage of.
These are the four Instagram features that REALTORs® can use to get leads, clients and sales.
1. Instagram Stories
Instagram Stories fact #1: more than 500 million people use Instagram Stories every day.
Instagram Stories fact #2: for every five Instagram Stories they share, accounts receive one direct message.
That direct message could be from your next client.
For those who need a refresher, Instagram Stories are the temporary videos and photos you can upload individually or as a series. They don't live in your feed; they live in that row of small profile photo icons above your feed. You can dress them up with GIFs, hashtags, text and more.
To use Instagram Stories strategically to help grow a loyal and engaged following, real estate agents need to know the following: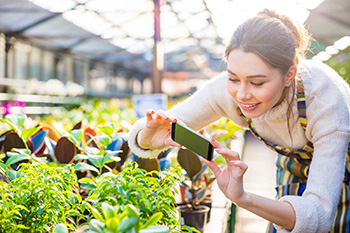 Instagram Stories are less polished. Think of your Instagram feed as your portfolio and Instagram Stories as behind-the-scenes. The photos and videos in your feed should be carefully curated. The content of your Instagram Stories should feel off-the-cuff and personal.
Instagram Stories are an opportunity to get real. Because Stories are more informal in nature, they're your chance to get real with your followers. You might never appear in sweatpants in your Instagram feed, but a quick video of you sitting in your pajamas and talking about that day's open house over coffee would be great, relatable content to share in your Stories. By opening up, you can develop a real rapport with your audience, who will come to see you as relatable — and trustworthy.
Other topic ideas for your Instagram Stories include: a quick house walk-through; a relatable complaint or observation about daily life (weather in Canada, the Starbucks line-up, grocery store self-checkouts that never seem to work, etc.); scenes from your daily life; inviting followers to ask you questions (using the Instagram Stories question sticker is a great tool for this); and quick thoughts on the real estate market.
Instagram Stories should be used consistently. We'd never recommend posting more than one photo or video to your Instagram feed in a day. Different rules apply to Instagram Stories. We recommend sharing an Instagram Story at least three times each day; once in the morning, afternoon and evening. This increases your opportunities for engagement and guarantees eyeballs on your content.
2. Instagram Live
Have you ever noticed that when someone you follow goes live, their name and profile appears first in your row of Instagram Stories? Or maybe you get a notification when someone you follow starts a live video?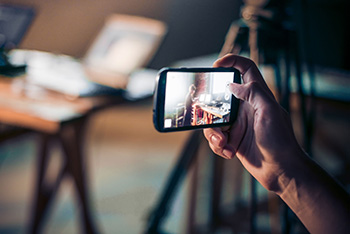 That's because Instagram rewards accounts that make use of its live video feature. Which is why real estate agents should take advantage.
Visibility is only one reason, though. The other big one is engagement.
Instagram Live lets you interact with anyone tuning into your stream. You can give users a shoutout as you see their usernames pop up on your screen, you can invite them to ask questions, and you can respond directly to their comments.
We get it: going live is intimidating. The key is to be prepared. You want to seem comfortable and unscripted, but completely confident.
Choose a topic for your Instagram Live ahead of time and then start outlining a structure — what you'll cover, in what order and the key points you want to make. Practice by filming yourself with your phone a few times.
Other tips for real estate agents using Instagram Live include:
Choose the right topic. The subject of your Live needs to be something your followers really want to hear about. For real estate agents, this could be explaining complicated new mortgage rules, or running a Q&A about buying and selling in your market.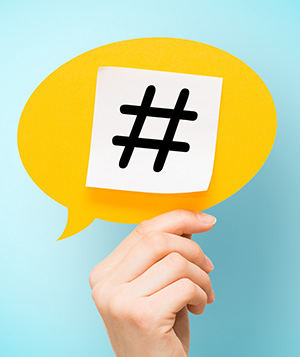 Promote it. Choose a day and time for your Instagram Live, then promote it using Instagram Stories the day before and the day of.
Not sure when would be a good time to go live?
The goal is to maximize views; you can use the poll feature in Instagram Stories to ask your followers when they'd like to tune in or review the insights section of your business profile's settings to see when your followers are most active.
Use the right equipment. Your phone is fine, so long as it can record high-definition video. Test your audio ahead of time; using an external microphone accessory could really take things up a notch.
Choose a background that isn't too distracting (don't go live from Tim Hortons) and sit either by a window with natural light facing you or by a lamp, angled towards your face.
Have a call-to-action. You need to keep your viewers engaged during your live (which shouldn't be shorter than five minutes or longer than 15). Do this by asking them to comment with questions, posing questions to them, or directing them to links you want them to visit (add easy and short URLs in the comments). End with a final call-to-action, such as a link you want them to check our or inviting them to direct message you.
3. IGTV
IGTV — Instagram TV — is the newest feature on this list, having launched in June 2018.
It's like the Instagram version of YouTube. It lets users upload much longer videos than permitted in Instagram Stories on your feed; video content can be up to 10 minutes in length (verified accounts and accounts with large followings can upload videos up to an hour long from a desktop computer).
Why should real estate agents use IGTV?
For three reasons:
Because it's another avenue for getting your content seen by Instagram users
Because in an effort to highlight the feature, Instagram likes to give IGTV content a lot of love in the Explore page (hello, new eyeballs on your content!)
And because it provides a home for the kind of longer format video content that didn't previously have a home on Instagram.
Creating and uploading videos to IGTV is pretty straightforward (consult our handy guide on IGTV for REALTORs®).
The biggest things to remember are that all IGTV videos are vertical, and videos should be taking advantage of the longer run time that IGTV is all about.
If you're looking for subject matter ideas for your IGTV real estate videos, we have a few:
Listing tours. The kind of in-depth tour that might lose viewers if you split it up across two dozen Instagram Story posts.
How-tos and advice. Share helpful information that buyers and sellers can take advantage of. If you know an interior designer, for example, invite them to film a video with you about the best small updates anyone planning on listing their house should do, or the trendiest indoor paint colours of the moment.
"Listicle"-style videos. A listicle is content presented in the form of a list. Turn this idea into very clickable videos such as "5 Big Mistakes First-Time Buyers Make" or "The 4 Things Every Toronto Seller Needs to Know."
4. Direct Messages
DMs as a tool for real estate agents? You bet.
Instagram Direct Messages lets users exchange messages, send photos, have video calls and record and share voice messages. That's like texting, email, phone calls and Skype all in one place — a place where you're already doing a big chunk of your real estate marketing. So handy.
As for how Instagram DMs help REALTORs®, it's all about creating meaningful connections that help your followers come to see you as a trustworthy, real human – not just someone advertising to them.
Here's how to use Instagram DMs to your advantage: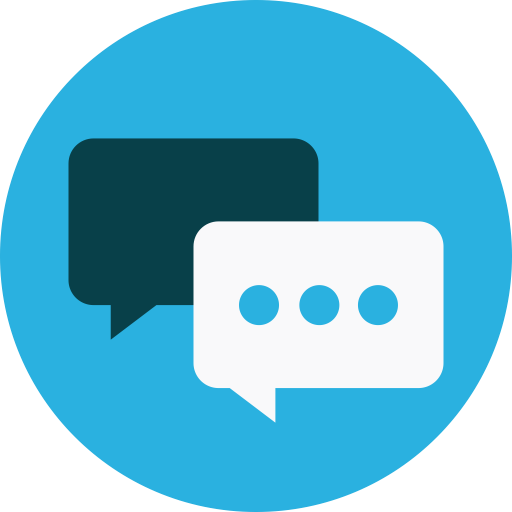 Always, always reply. If someone takes the time to respond to your Instagram Stories, you need to take the time to send a thoughtful reply. Answer their questions and ak your own. Try to nudge the conversation along further.
Send your own DMs. Reply to other people's Instagram Stories with actual comments, rather than emojis.
Post questions. Use Instagram Stories to encourage DMs. Ask followers to DM you with their recommendations on a place or product, their thoughts on an issue or their experience with a certain situation.
To really kick your Instagram DM game into high gear, offer ways for your followers to take the conversation out of Direct Messages and into a phone call, where you can further work your magic on converting them into a client.
We recommend choosing from one of the following two approaches:
Adding a "Book" button to your profile. This requires an Instagram business profile and an account with Acuity, an excellent online appointment scheduling software. Using the Acuity + Instagram integration, you can add a "Book" button to your Instagram profile that lets visitors to your account schedule a phone call.
Adding a "Call," "Email" or "Text" button to your profile. To do this, all you need is an Instagram business account and a phone number that you don't mind sharing publicly. Tap "Contact Options" within the "Edit Profile" area of your Instagram business profile. From there, you can select the kind of button you want to add.
Using Instagram for your real estate biz? Which of these four features is your favourite to get leads and close clients?