Need Custom Pages For Your Real Estate Website? This Tool Makes It Easy (and Fast)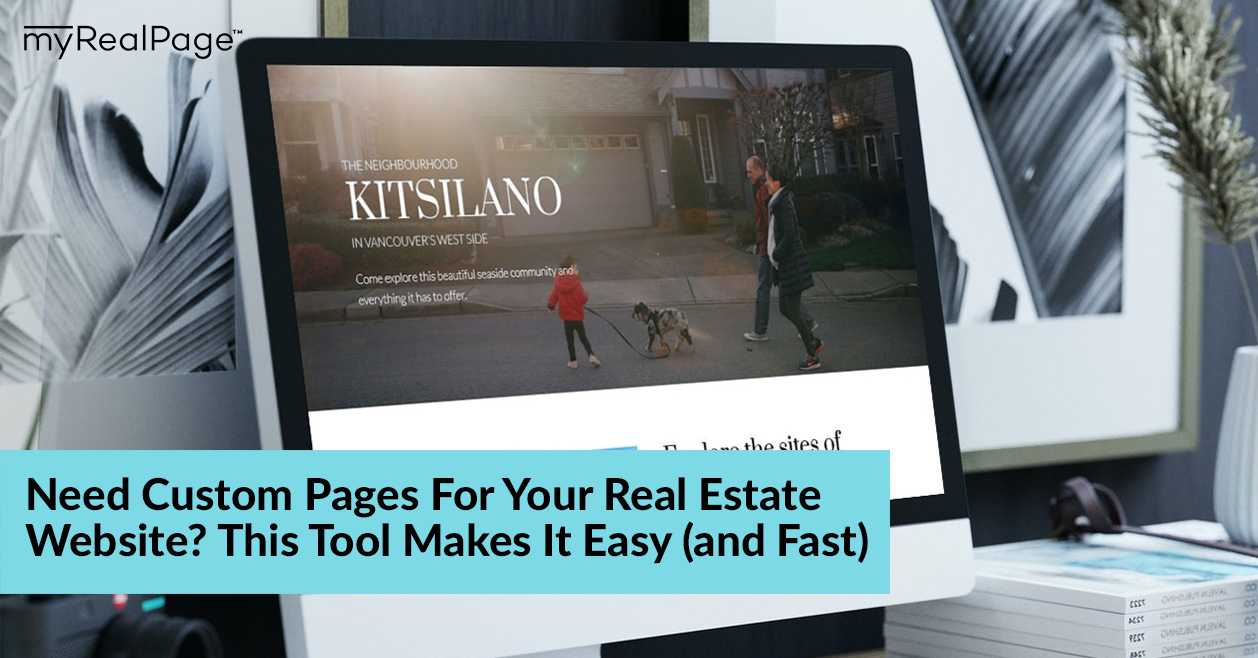 Most websites for real estate agents come with a few standard page templates:
An "About Me" page

A blog page

A contact page

A page for your listings
But most real estate agents need more.
How about a page for neighbourhood page? Or a landing page for a downloadable report? Or maybe a building page?
These are the pages that help make your website a rich resource for potential clients and set you apart from other agents. 
But if you're not a website designer or tech wiz, how are you supposed to get those pages?
The answer: Starter Pages from myRealPage.
What are Starter Pages?
Starter Pages are highly flexible templates created especially for real estate agents who want to customize their real estate websites.
Instead of having to hire a website developer or spend long hours trying to build from scratch, Starter Pages give real estate agents the power to easily and quickly build the pages they want themselves. 
No coding skills or design expertise required! 
How do Starter Pages work?
Starter Pages are a plug-and-play solution for building website pages. 
Forget HTML and JavaScript. Just pick the Starter Page template you like and then click, drag and type to customize the layout, text, colours, imagery and links.
With a little bit of creativity and a few clicks and taps, you can turn a Starter Page template into a new website page that meets your specific needs and goals. 
Like…
Pages dedicated to specific neighbourhoods, where you can showcase your listings and your area expertise

A new construction page, for showing off exciting new residential projects coming up in your market

A page for buyer FAQs

A page for seller FAQs
How do Starter Pages help real estate agents?
When looking for a real estate agent, buyers and sellers start with a Google search. That's where they find your website. 
A good real estate website has the essential information. 
A great real estate website has the essentials, plus rich content that shows off your skills, provides useful guidance, and convinces prospective clients that you're the best agent for them.
Starter Pages gives real estate agents the power to create that rich content without hiring help or wasting precious time. Money saved, time back, clients signed.
What if I'm not signed up with myRealPage?
Starter Pages is only available for real estate agents who have built their real estate websites using myRealPage. But don't worry!
Want to take advantage of Starter Pages? We will happily help you transfer your content over from another provider so that you can get started stress-free — AND we'll give you 50% off for six months, plus waive the set-up fee. 
50% off + no set-up fee + transfer assistance = what have you got to lose?
Ready to build an incredible real estate website with custom pages and rich content? Click here to get started.