How Realtors Can Use Facebook Ads for Major Success in 2017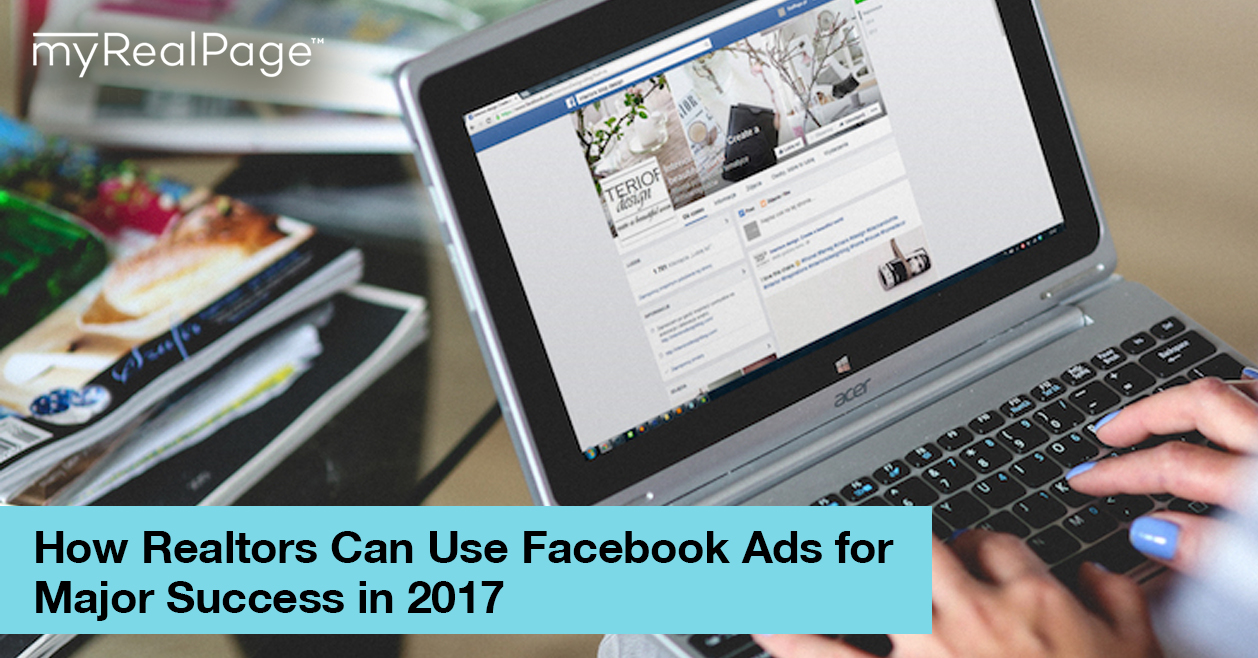 When it comes to advertising your realtor business online in 2017, it's hard to beat the return-on-investment of Facebook Ads.
Paying to play on Facebook puts your marketing message directly in the hands newsfeeds of your targeted audience.
We like Facebook Ads for being budget-friendly and highly effective, but we suspect they won't always be so affordable. So while the getting's still good, let's dive into how realtors can use Facebook Ads to promote their business.
First — what are Facebook Ads?
They're a tool Facebook offers to businesses on Facebook, allowing them to pay to have their message appear in the newsfeeds of the audience of their choosing.
Log into Facebook now and scroll through your newsfeed. Look carefully and you'll likely notice an event page, business page or video posted by a company you're not familiar with.
Businesses can choose from a number of ad types, each designed to achieve a certain action, including:
Boosting a post from the business' page, to garner more likes, comments and shares

Directing Facebook users to the business' website

Attracting more attendees to a Facebook-advertised event

Bringing more users to the business' Facebook page to build its audience
Why should I use them?
Facebook Ads expand the reach of content you're already posting to your Facebook business page, and give you a targeted platform to draw visitors to your other content (your website, video, newsletter sign-ups, etcetera).
With well over one billion Facebook users and millions of businesses advertising to them, paying-to-play is an effective way to get eyes — and ears — on your content.
One of the best parts of Facebook Ads? The ability to select who you want your content to be seen by.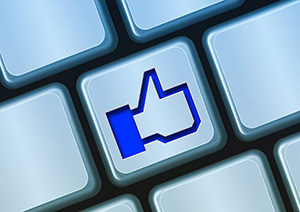 With each ad you create, you'll be able to select a specific target audience, based on factors including geographical location, age, gender, education level and personal interests. You can also segment your audience based on existing connections to your page. For example, you could promote to friends of the people who already like your page.
How do I start?
Select the 'Promote'' tab on your Facebook Business page. You'll be taken to a screen where you'll select what kind of ad you want to create. Based on what you select, you'll be required to provide certain info or assets — images, URL, headlines, descriptions, and etcetera.
Once you've created the promotion, you'll be asked to select your audience (with the segments we discussed in the previous section), how much you want to spend on the ad, and when you want it to start and end.
Alternatively, you can head to the Ads Manager and get started there. More advanced users might prefer the Power Editor.
But before you get too deep into ad creation, be sure to install a Facebook pixel on your website. This code tracks all visitors to your website and gives you rich insights into your audience (this is helpful especially if you want to take your Facebook ads to the next level in teh future with re-targeting or creating lookalike audiences).
How do I use them effectively?
While Facebook does a good job of guiding users through the process of creating a great ad, there are some tips and strategies that can amp up your Facebook Ad game. Here's a sampling:

Keep your copy short and sweet: no one is going to read a block of text from a business on their newsfeed

Create snappy, intriguing headlines for your post: "What's the BIGGEST home decor trend of 2017?" is better than "Realtor John Smith talks about what colour to paint your home this year."

Use strong, properly-sized imagery: it's the first thing a user will notice. Don't choose something small, pixelated or boring. Make sure it's at least 1024px wide or sized according to the ad's dimensions.

Target the content to the audience you're advertising to. For example, if you're focusing on Toronto condo buyers, don't use a photo that shows the New York skyline or a suburban neighbourhood.

Don't choose too small of a target audience: yes, realtors want to zoom in on users based on geography, but don't go as niche as "40-year-old married men who live in Ottawa and enjoy hockey and watch

Dragons' Den

."

Experiment! If you think your ad copy was super strong, then maybe it was the image that dragged you down. Run the ad again, with just one element changed. This testing will allow you to hone in on what works and what doesn't work in your ads.
Have you already used Facebook ads successfully in your real estate business?