How to Make Your Real Estate Email Signature Generate Leads For You
When was the last time you switched up your real estate email signature?
A year ago? Three years ago? Never?
You're not alone if you haven't touched your email sign off since first writing it. Unless you changed your phone number or some other personal detail, why would you edit those measly couple of lines?
Because, as it turns out, those lines ain't so measly. Far from it. Your real estate email signature is a virtual business card you're handing out every time you send an email.
That's a lot of business cards, which is why your signature needs to count for something. It's another lead generator in your toolbox.
Time for a makeover. Here's a quick and dirty guide on how to make your real estate email signature generate leads for you.
1. Add Your Headshot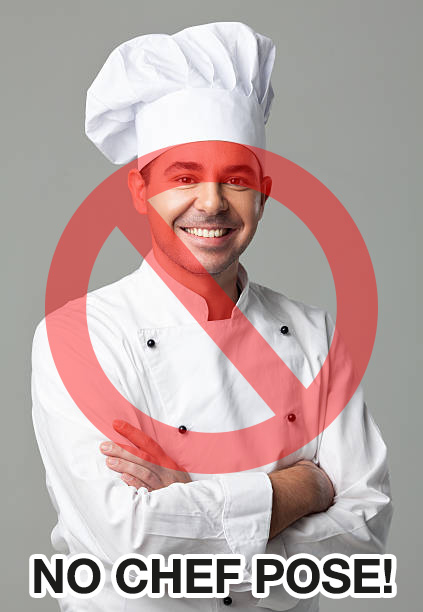 Not because you're vain. But because a photo establishes trust, by humanizing your business.
Think about an email exchange with a lead who wants to know more about you before booking a meeting. Every time they get an email from you, they see your lovely smiling face at the end — a visual reminder of the person they're conversing with. That could help sway them to book that meeting, where you can wow them in person.
A few tips on photos:
• It needs to be professional. No selfies, no cropped shots of you in a bridesmaid's dress at your brother's wedding.
• Keep it casual. No weird "chef pose." You want to look approachable, relatable, friendly. Use a photo where you're genuinely smiling or even laughing.
• Crop properly. Your photo is going to be small. But that doesn't mean it needs to be blurry, or pixelated. Use a high-resolution photo of you, and use a photo editing app or program to crop and resize your photo. Avoid online tool where you simply upload your file and hit a button, as these tools often sacrifice quality during the resizing process.
• Use it in the right place. Your headshot should be the leftmost element of your email signature.
2. List Multiple Modes of Contact
Your email signature should include your office number, cell phone number, email address and website URL. No one needs your Skype handle and yes, your email address is necessary (it's often easier for recipients to copy and paste from your signature than the To/From fields of the email).
Oh, and make sure your website URL and email address are hyperlinked. To hyperlink your email address, type "mailto:[email address]" so that clicking the link will immediately open a blank email for your lead to start typing in.
3. Don't Forget Social Media
Whichever social media accounts you're most active on are the accounts you should have linked in your real estate email signature. With a couple of caveats: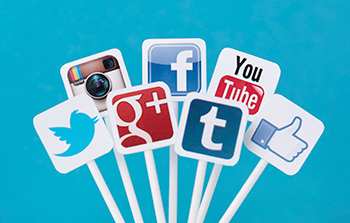 • Include no more than three. Any more and your email signature starts to look disorganized.
• Use only the accounts where you can be contacted. It's awesome that your Pinterest account has 3,000 followers, but Pinterest isn't the best platform for messaging. Promote the accounts where your content is strong and you can easily be reached.
• Use icons to link to your social media accounts. Writing out your account links takes up waaaay too much space and it looks messy. There are many sites online that have social media icons that you can use for free, so just do a quick Google search, and find icons you like.
4. Include a Call-to-Action
Give your recipients something else to click on. Something that shows off what makes you an amazing agent. A bit of extra proof of your skills, successes or expertise to help seal the deal for your leads.
Your call-to-action could be a link to…
• Check out your real estate testimonials. This could be the testimonials page on your website or your reviews on sites like Yelp or Google. "Check out why I'm one of Toronto's top 10 agents!" or "See why I have a 5-star rating on Google!"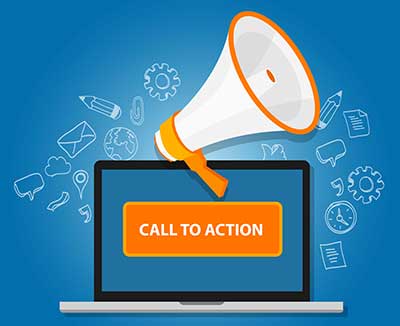 • Read your local real estate forecast. The forecast could be a video on your YouTube real estate account or real estate blog. "Read my 2019 forecast for the Vancouver real estate market!"
• A freebie. Use a real estate lead magnet to get your leads to your website, where they can sign up for your real estate newsletter and get something of value in return. Such as, "Book a free 15-minute home evaluation!"
• Your latest listings. If you've got an IDX-enabled real estate website, you can push your email recipients to your website to look at your listings and search for homes. "Find your dream home here!" or "Check out my latest listings!"
5. Organize It Correctly
That's a lot of stuff we just told you to include in your real estate email signature. If it isn't designed correctly, you could be looking at a mess of links, texts and images that will do the very opposite of generating leads.
How you go about designing and formatting your email signature will depend on whether your brokerage has a template that its agents must use. If so, you might only have a little wiggle room to get creative.
If it's up to you, or if your brokerage's template gives you lots of creative freedom, then we've got a few tips:
• Use the right hierarchy. Your name and title should be the first line (or first two lines of text), followed by your phone numbers, email address, website URL and social media icons, on their own lines. The very last line should be your call-to-action. Experiment with bolded, italicized and/or coloured text (just not all at the same time) to emphasize your name and call-to-action.
• Try a template or generator. A tool like Hubspot's email signature generator makes it easy to create a properly aligned, properly sized signature.
• Test, test, test. Once you've designed your signature, add it to your email account and send test emails to yourself and to close friends or family members. Make sure it looks right and that the links work when your email is opened on every kind of browser, email provider and device.
Do you currently have a call-to-action in your email signature? What does it say?