Why It's Never Too Late to Create Your First Real Estate Website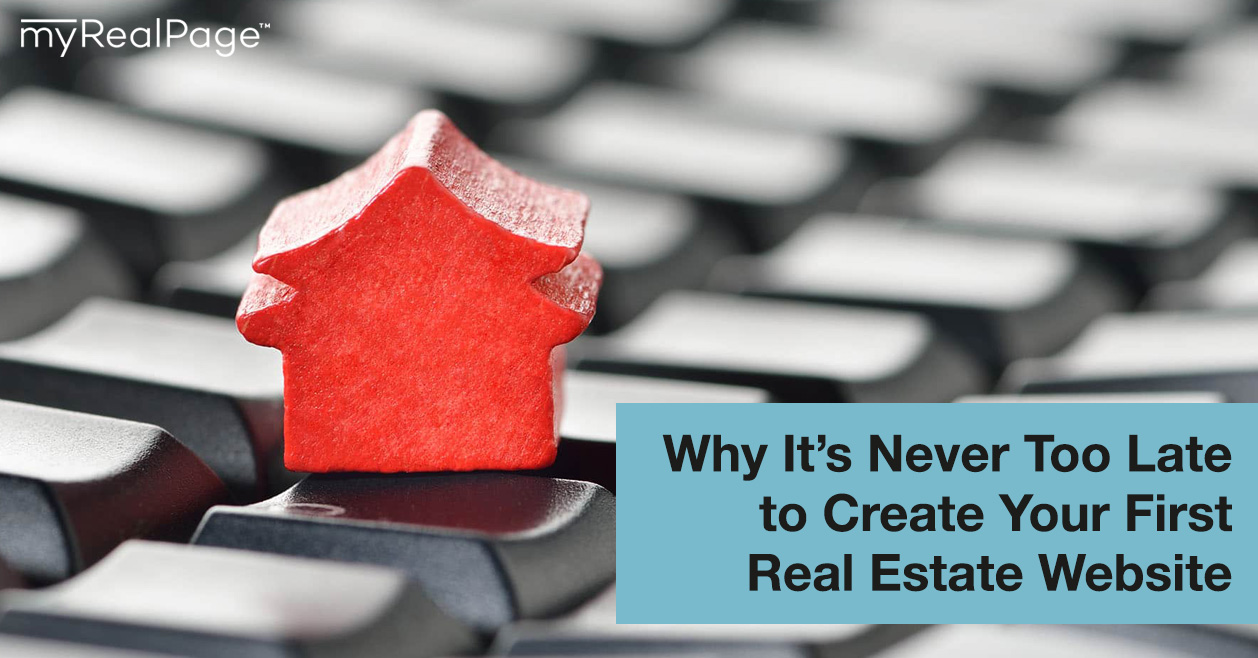 The real estate business has been around a heck of a lot longer than the Internet.
In fact, things were trucking along just fine before the World Wide Web came along and changed everything.
No one knows this better than a real estate agent who's been in the game for a couple decades, or longer.
Some of these agents have resisted the industry changes brought on by the Internet, while others just haven't felt the need to adjust.
We get that. If it ain't broke, why fix it?
The thing is, a lot of those changes have made the life of a REALTOR® much, much easier.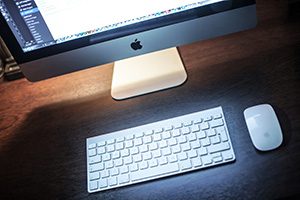 Thanks to the Internet, there's a huge array of tools that have made prospecting, selling and marketing more convenient, more affordable and more effective.
The most important (and most effective) of these tools: the real estate agent website.
Not everyone has a real estate agent website, perhaps for the reasons we mentioned above. But it's time. If you're a working REALTOR® in 2018, a real estate agent website is more or less a requirement. The good news is that it's never too late to start.
Today we're going to explain why a real estate website is a necessity, what the business benefits of a real estate website are, and how you can get started building your very first website.
Come on in. The water is fine.
Yes, You Really Do Need a Real Estate Website
Pre-Internet, people would browse the phonebook to look for businesses whose services they required. They'd ask friends and family for recommendations.
Today, word-of-mouth is as powerful as ever, but the phonebook has been replaced by a little thing called Google.
When we want to know something, we head to Google (or Yahoo, or Bing). That includes looking for real estate agents. And we depend on the search results to help us.
If you don't have a website for your real estate business, two things can happen:
People see your name on other websites, such as a brokerage site, but can't find your personal website. They think you're no longer working or not keeping up with the times.

People don't find you at all. If they can't find you, they can't work with you.
A web presence, one that you're in control of, is now a basic necessity for real estate agents.
But it's so much more than that. Keep reading.
Here's What a Real Estate Website Can Do For You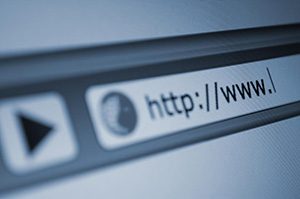 A real estate website will help prospective clients find you. But more than that, it can:
Generate leads while you sleep.
Seriously. A real estate agent website with updated listings, testimonials, a biography and clear calls-to-action can passively generate prospects. Much easier than door knocking and cold calling.
Strengthen your brand.
A real estate website gives you a huge opportunity to position yourself. Are you a real estate agent who specializes in first-time buyers? The text and visuals on your website can all be customized to support that.
Prove your value.
Your website is a platform for convincing leads that you should be their real estate agent. It can host lots of content that proves your qualifications and your successes, such as present and past listings, client testimonials, real estate awards and an engaging personal bio.
Provide different marketing opportunities.
Once you have a website for your real estate business, you can take advantage of so many online-only marketing opportunities. You can run online ads using tools like Google Ads, or on social media platforms such as Facebook and Instagram. You can start a real estate newsletter, write real estate blog posts, or create real estate videos.
Why It's NOT Too Late to Start
Websites aren't going anywhere. They aren't a ship that has sailed.
And while lacking a real estate agent website has perhaps cost you clients in the past (you'll never know), starting one now – years into your career – isn't going to be a strike against you.
Have you ever seen a huge website banner that reads, "This website was created on X day, of X month, in X year"? No! Of course not. Most of your website visitors won't know that your website was just recently launched.
"I don't know how to build a website" isn't a good reason to not start a website, either. The truth is, no one really does. But everyone can, thanks to a plethora of resources, guides, tools and services designed to help the most beginner of beginners create their own site.
How to Build Your First Real Estate Website
A solid real estate agent website isn't defined by fancy features. Your website should have a headshot and biography, your active and sold listings, testimonials from past clients, and clear ways of contacting you.
If and when you want to, you can add a blog section, a newsletter sign-up form, links to your social media accounts, and a video library.
There are plenty of ways to go about building your first real estate agent website, including:

Hiring a web designer ($$$)

Doing it yourself, using a free drag-and-drop builder (basic, and tends to not look as professional)

Doing it yourself, by buying a domain name, signing up for a website builder, and using a mix of drag-and-drop features and self-guided customization (more complicated, with a steeper learning curve)

Using

myRealPage's real estate agent websites

, with templates optimized for real estate agents, automated listings, MLS search, SEO tools, and an easy-to-use interface for adding and editing content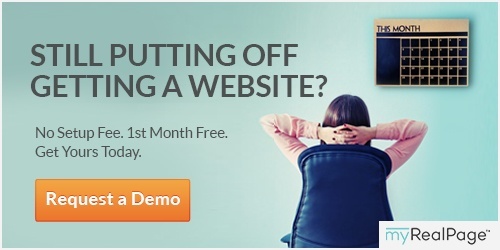 Have you been hesitant to launch your first real estate agent website? What's holding you back?