Why Reinvesting in Your Real Estate Business Is Essential and How to Do It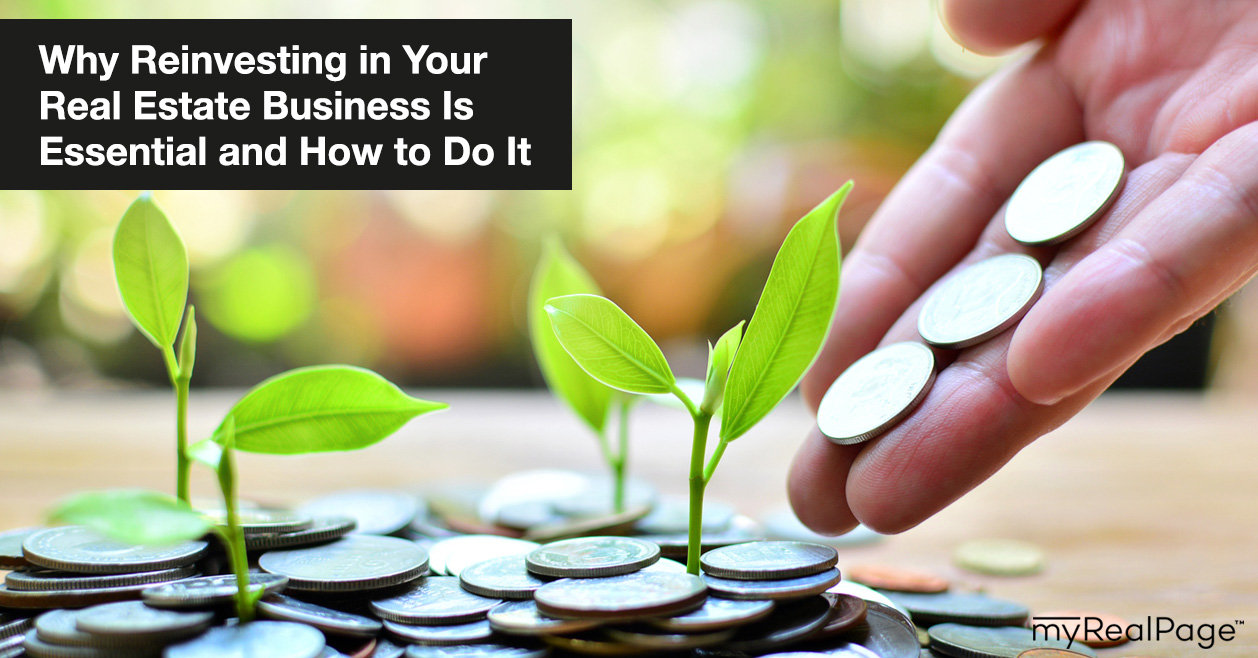 Business owners talk a lot about reinvesting in their companies. That is, taking some of their profits and instead of treating them as take-home pay (wah), using them to grow, support or enhance the biz (yay!).
REALTORS® are business owners, too. So should YOU be reinvesting in your business?
Yes, yes, yes. And it's not that you should — it's that you must.
Reinvesting in Your Real Estate Business Is the Only Way to Make It Grow
You've gotta spend money to make money, they say. And they (whoever they are) are right.
The most successful business owners recognize what their business needs to get to the next level and they're not afraid to use their resources to make it happen.
Say, for example, a small-town bakery regularly has to turn away special orders because they've hit capacity for the week. They're consistently busy, which is great.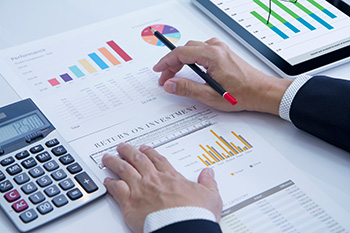 But if they only had an additional oven, they could crank out twice the number of delicious cronuts. Maybe they could get away without spending thousands on the appliance but making the investment could help the bakery grow their customer base and double their profits.
That's the power of reinvesting.
Think about your real estate business and what it would take to get to the next level.
More clients and more sales, right? A magical intervention — like 15,000 people in your market deciding to sell their houses tomorrow — is pretty unlikely, so it's up to you to create the change.
That could mean more postcard campaigns. Or a greater spend on Instagram Ads. Or a professional course on SEO. Or hiring a production company to create a series of videos.
The top agents aren't afraid to spend money on what will help them get ahead. Like Lauren Spencer, a California REALTOR®, who's in the top 1% of all Coldwell Banker agents.
She's been quoted as saying that she spends between 10 to 15% of her annual commission income on marketing.
How to Decide Where to Invest
Here's what not to do when reinvesting in your business: spend a little extra money on everything, and hope for the best.
You need to evaluate your business and decide where exactly you need a boost.
Sometimes, this will be obvious — like maybe your website that was built circa 1999 and needs to be switched over to a REALTOR®-specific website with features made just for the needs of real estate agents.
If you're not sure what areas of your business would benefit from financial support, here are a few ideas to consider.
Advertising
Examples: Facebook Ads; Instagram Ads; website ads; traditional advertising (ex. newspaper; bus shelter)
When to spend here:
• when you've already seen good results with a minimal spend and wonder what a bigger budget could achieve;
• when you haven't yet experimented with advertising on Instagram and Facebook;
•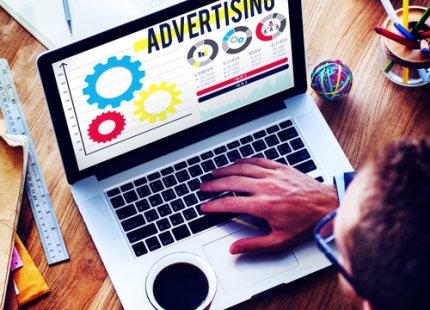 when you haven't run ads in a while and are ready to commit to advertising consistently
Campaigns
Examples: postcards; lead magnet for newsletter sign-ups
When to spend here:
• when the real estate business is slow;
• when you want to reach a new audience;
• when you need to grow your subscriber list;
• when you're entering a new niche
Personal
Examples: conferences; courses; business coaching
When to spend here:
• anytime and on an ongoing basis — real estate agents should always be on top of the best practices and staying ahead of industry trends and changes
Tools and supplies
Examples: software (ex. image editing apps for creating graphics; newsletter programs like MailChimp); equipment for making videos from home or work
When to spend here:
• when you're wasting too much time on the DIY route;
• when you want professional results
Services
Examples: hiring (ex. a freelance writer for blog posts; a social media marketing assistant);
When to spend here:
• when you don't have time to look after certain responsibilities;
• when you want a subject matter expert to improve quality;
• when something is beyond your capabilities (ex. creating a virtual reality video)
How to Figure Out How Much to Invest
There's no magic number that we can give you; everyone's financial situation is different.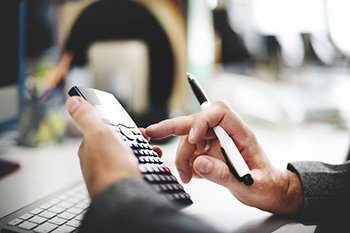 First and foremost, consider your existing expenses — everything from mortgage and car payments, food, your children's after-school activities, your monthly contribution to savings accounts, etc. Then you'll get a sense of what's left of your annual take-home to reinvest in your business.
Here are some things to consider:
• Remember: reinvesting in your business is all in effort to achieve a larger income. This is essential to keep in mind when you start to second-guess whether you really need to attend that in-person SEO course.
• Your investment should fluctuate with your income. How much you reinvest should be a percentage of your income after all expenses are taken care of. This is a number that will change as your income changes.
• A huge reinvestment isn't always better. It's about how you allocate that money.
Don't Forget to Measure
So you reinvested some of your hard-won dollars into a two-day conference for under-30
REALTORS®. There was an open bar and a take-home bag that had champagne-filled gummy bears. Cool! But did it help your business?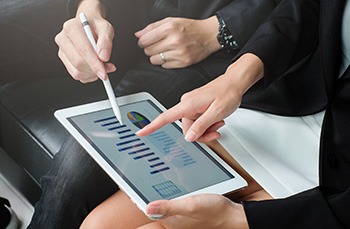 For every reinvestment you make in your business, you need to evaluate whether it has paid off. It's the only way you'll know whether it was worth it.
If it was a conference you spent money on, reflect on the business lessons and personal connections you brought home with you. Worth it?
If you've been working with a freelance blog writer for the last six months, think about what the relationship gave you.
Is your website starting to see an uptick in traffic? Do you feel significantly less stressed, with more time for other business activities?
If you've increased your Facebook ad spend, did you see better results than with your previous budget? Enough to justify the boost?
In most cases, results won't be immediately apparent — be patient.
But do evaluate and adapt your reinvestment strategy as necessary.
How do you decide what areas of your business to reinvest in?