The Ultimate Guide to the Best 2019 Real Estate Conferences and Events (and Why You Should Go)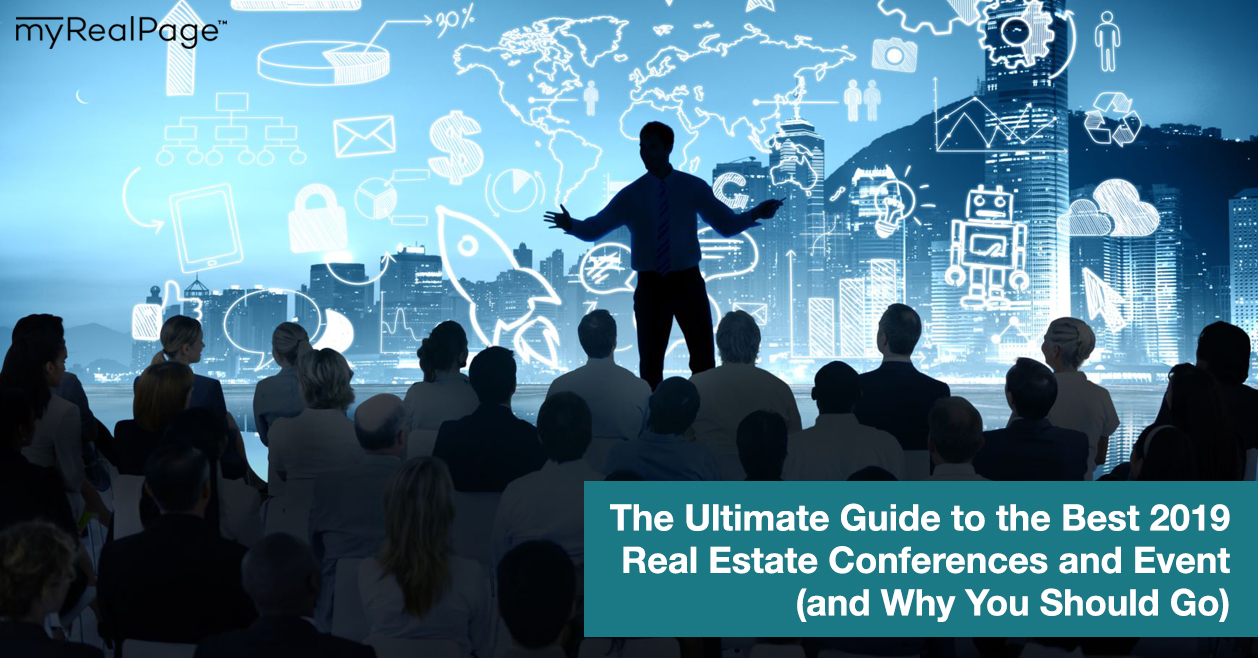 When it comes to real estate conferences, there are usually two camps of people.
The enthusiastic believers who happily shell out dough for tickets and passes.
The skeptics who can't imagine anything more dull than spending hours (or days!) in a brightly lit exhibition hall.
Sure, those halls don't *seem* inspiring, but once you look past all the beige and focus on what's happening within their walls, real estate conferences are something to be enthusiastic about.
In this post, we're delving into why these events are a must for real estate agents, and which ones you should be attending.
This is your ultimate guide to the best real estate conferences and events.
The Benefits of Real Estate Conferences and Events for REALTORS®
Real estate events aren't just a money grab. Pick the right events, and your event ticket could also be a ticket to better business.
Here are the top five benefits of attending real estate conferences:
Networking.
Meeting other agents, ones who don't work at your brokerage or in your town, is always a win. Not only is it nice to talk shop with people who get it, but connecting with industry peers from different areas can help you grow your business. Real estate referral networks, anyone? Your new conference friends can send new biz your way — and vice versa.
Professional development.
Seminars. Workshops. Q&As. The best real estate conferences have itineraries packed with practical sessions led by pros and designed to help real estate agents sharpen their skills in key areas of the biz. All the helpful real estate blog posts in the world (😉) can't replace the value of live learning. Plus, good conferences are forward-thinking; you can often find sessions focused on taking advantage of the latest tech or adjusting to changing policies and processes.
Inspiration.
When you're go-go-go all the time, it's easy to lose sight of why you're in the real estate biz and what you want from it. Lose that spark and you might find yourself struggling with real estate agent burnout.
Real estate events can be major sources of inspiration. Spend a few days listening to motivational speakers, planning for your future and wining-and-dining with old and new industry friends, and you'll come back to your real estate business feeling inspired and motivated to make great stuff happen.
Leads.
New clients can come from anywhere. Big conferences often welcome thousands of attendees and feature hundreds of exhibitors; your next lead (or two or four) might be in the mix.
A break.
Last but not least, real estate events are a chance to get out of the office. Enjoy the change of scenery and pace!
Not all conferences are made equal. To reap the rewards we just mentioned, you need to seek out the events hosted by reputable organizations or individuals and that feature valuable itineraries.
To help separate the winners from the wannabes, we've assembled a list of the best real estate conferences in our books. Keep reading.
---

Date: March 19-22, 2019
Location: Las Vegas, Nevada
Host: Century 21 and Realogy Global Exchange (RGX)
Why you should attend: Century 21's global conference for its agents and brokers is a smorgasbord of ultra relevant learning opportunities. Amongst the dozens of sessions:
Time Management + More Income: Your Next 12 Months of Growth
Artificial Intelligence Strategies to Increase Your Bottom Line
Lights, Camera, Staging: Layouts and Photography Tips that Sell Homes
Leverage the Power of Online Service: Borrowed practices from Zappos and Beyond
Marketing guru and Twitter celebrity Scott Stratten will give a talk, as well as HGTV's Property Brothers, Drew and Jonathan Scott. The closing night party should be top-notch, too, with a performance by Grammy-winning pop rock band Imagine Dragons.
---

Date: February 25-27, 2020
Location: Niagara Falls, Ontario
Host: Ontario Real Estate Association
Why you should attend: With a year to go, official details for this 2020 event are still slim. But if the 2018 event in Toronto was any indication, REALiTY is a must-attend conference for future-thinking real estate agents. "The REALiTY is the real estate industry is changing," reads the event tagline. "REALTORS® need to adapt."
The conference is focused on helping Canadian agents prepare themselves for how the industry is changing; think seminars on the influence of Zillow and Airbnb, uniquely Canadian market conditions and the latest tech innovations.
---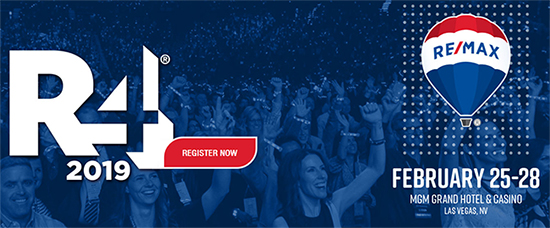 Date: February 25-28, 2019
Location: Las Vegas, Nevada
Host: RE/MAX
Why you should attend: More than 6,000 RE/MAX agents will descend upon Sin City for days of networking, learning and entertainment. This event does not skimp on star power. Country legend Tim McGraw is the headlining performer and celebrity speakers include Daymond John, FUBU founder and Shark Tank TV personality, and Marcus Lemonis, star of CNBC's The Profit.
But R4 isn't just about the buzz. The learning opportunities here are vast. Dive into how your online presence affects your luxury real estate niche, how to practically leverage drones for real estate marketing, what you need to know about starting a real estate team and real estate succession planning.
Planning to attend? Watch for sessions that are U.S.-specific; there are a few mixed into the agenda.
---
Date: August 13-16, 2019
Location: Anaheim, California
Host: Tom Ferry
Why you should attend: Scratching your head, wondering who this Tom guy is? He's one of the world's leading real estate coaches and motivators. Think of him as the Tony Robbins of the real estate industry, and his Success Summit like an "Unleash the Power Within" seminar.
Success Summits are part real estate professional development, part real estate motivational coaching. Past seminars have covered everything from million dollar agents' conversion secrets to handling objections to productivity tools for real estate agents. The presenters, including Tom, deliver major energy and optimism and the idea that you have the power to unlock the real estate career of your dreams pulsates throughout the event.
---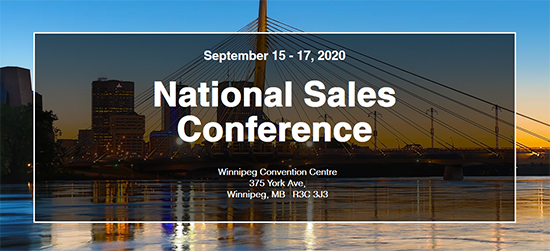 Date: September 15-17, 2020
Location: Winnipeg, Manitoba
Host: Royal LePage
Why you should attend: If you're a Royal LePage agent debating whether to attend this national event, we say absolutely ✅! Hundreds of agents from across the country flock to the host city (it was Halifax in 2018) to sharpen their skills, get RLP-specific training and information and forge friendships and referral relationships with agents from different markets. Oh, and we hear the parties are pretty impressive.
Registration for this biannual event doesn't open until January 2020, so mark your calendars!
---

Date: July 23-26, 2019
Location: Las Vegas, Nevada
Host: Inman
Why you should attend: The real estate news site's semi-annual conference (the NYC event happened in January) has something for everyone. Thousands of agents (independents, as well as from a wide variety of brokerages), brokers, MLS associations, marketing experts and tech entrepreneurs link up at Inman Connect to share best practices, learn how to leverage change, explore trends and expand their networks.
Inman has its finger on the pulse of what's going on in the world of real estate and its conference is no different. Expect plenty of discussions focused on how to embrace and leverage all the changes happening in the world of real estate.
Do you attend real estate conferences? What's been your favourite?