Vancouver Island REALTORS®! Get Sold Listings on Your Website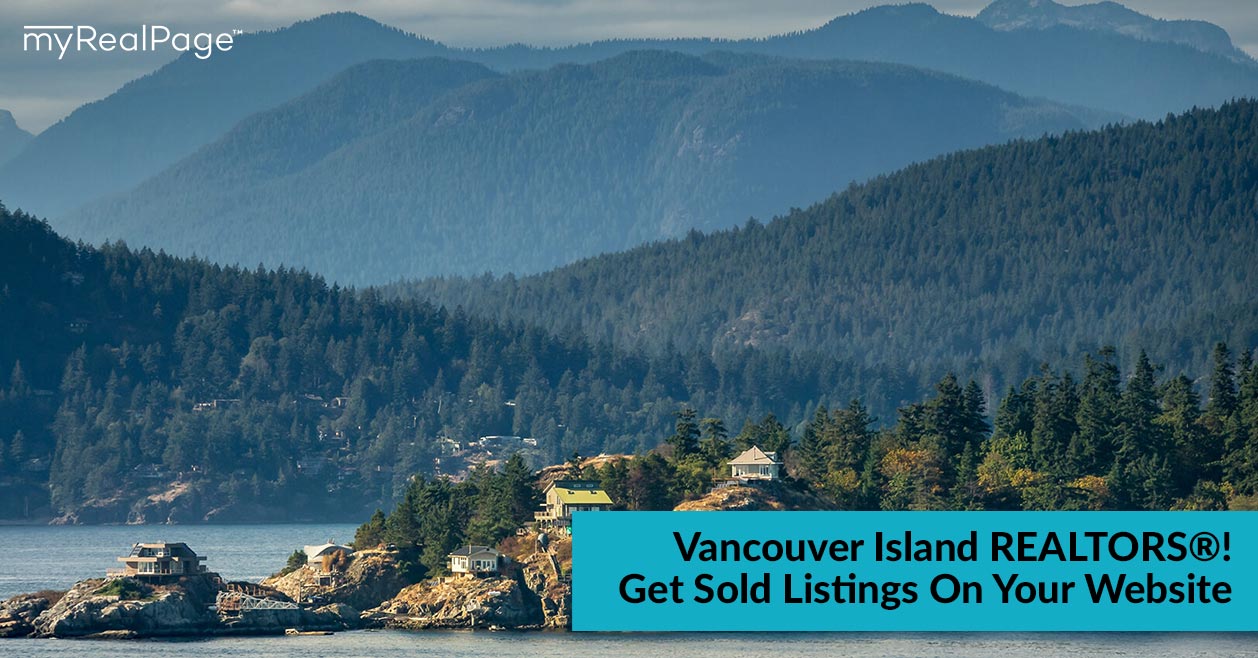 VOW sold data now available for myRealPage customers who are Vancouver Island Real Estate Board members. VIREB members now join TTREB, CREB, REBGV and FVREB providing historical sales data.
What does that mean for you, VIREB user? Agents can now display sold listings on their own websites.
Why should you be happy with these news? We've said it before but let me recap:
• Buyers and sellers want comparative data. They want to see how much listings in their area are selling for. They'll go into your website, create an account and start browsing for sold listings.
• Traffic growth. Yes, just like the bullet point above reads, Canadian real estate websites that have added sold data are reporting instant traffic increases of thousands of hits.
• Get more leads. Potential clients will need to register on your site to see the sold data they want so badly. They register, you get their info.
What do you need to do to take advantage and be amongst the first agents to offer historical sales info?
If You're Already a myRealPage User
myRealPage websites are ready to go. You don't need to do anything on your end. Sold listings will show automatically on your myRealPage website when you're a VIREB member.
If You're Not a myRealPage User But You Want to Show Sold Data
Sold data is available for you, too!
Any agent belonging to the Vancouver Island Real Estate board can show historical sales data on their respective real estate sites.
However, the perk of being a myRealPage client is that once you get your website, you don't have to do anything else to get the data on your site. We'll take care of it for you.
To help you get started, we've also got a special offer just for you. Here's how to start enjoying all these perks:
• Sign up. In fact, if you sign up now, you'll get a myRealPage website FREE for your first month! We'll waive the setup fee.

• Get set up. Already got a site? No problem! We'll move your content, such as your blog contents, testimonials, images, and listings.
• Add solds. Once you've gotten approval from your board, we'll take care of adding sold data to your site!
The early bird gets the worm. Be one of the first agents to add sold to your website!