10 Creative Gift Ideas for Your Real Estate Clients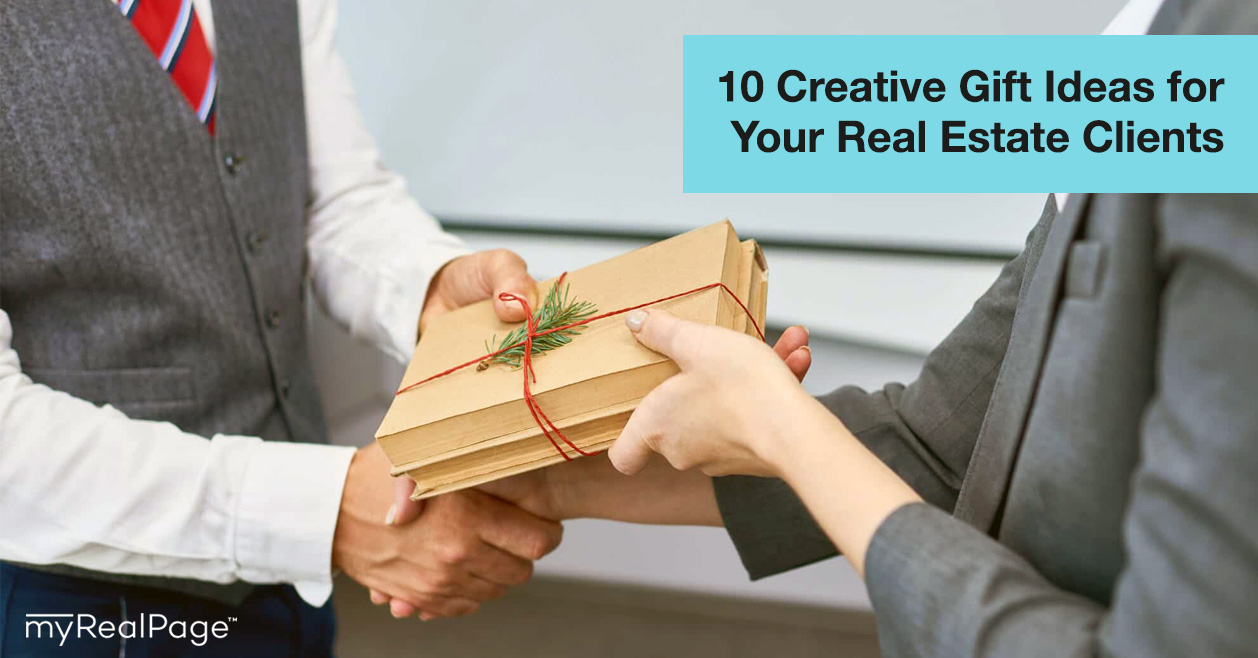 Still giving your real estate clients a bottle of wine after closing?
That's nice. But maybe we can do better?
Real estate is competitive. Your closing gifts aren't just a way to thank clients for their business. They're a way to stand out from your competition and to ensure that your clients will both remember and recommend you.
To help you take your gift-giving game to the next level, we've rounded up 10 new, creative gift ideas for real estate clients.  (In case you want even MORE ideas, you can also check out our 2017 post about it!)
We're covering a variety of price points, that are guaranteed to make an impression.
1. A House Drawing
A framed, hand-drawn illustration of your client's newly purchased home scores major points in the thoughtfulness department.
All you need is a photo of the home for an artist to work from.
You can opt for a more architectural ink drawing or a watercolour. Search for a local artist or check out the many house illustrators on Etsy.
2. Home Services

For clients with young families or health issues, maintaining a home and property can pose challenges.
Provide some relief by giving your client home-related services, such as snow clearing, lawn maintenance or house cleaning.
Pre-purchase a set number of sessions rather than a gift certificate; this makes it easier for your client to put the services to good use.
3. A Subscription Box
Delivering everything from wine to makeup to natural products, monthly and weekly subscription boxes are all the rage.
They also make great gifts. Pick a category that matches your client's interests and purchase a set number of deliveries.
Not sure what your client would like? Go for a meal kit delivery service, like HelloFresh or Chef's Plate.
They deliver fresh, pre-measured ingredients and corresponding recipes to make meal prep easier — great for busy professionals and young families.
4. A Basket of Local Goodies
If your client is new to the area (or the neighbourhood), a basket of curated local items is a nice thank-you and welcome gift.
Ideas for items to include:
• Ground coffee
• Craft brewery beer
• A box of pastries from the best bakery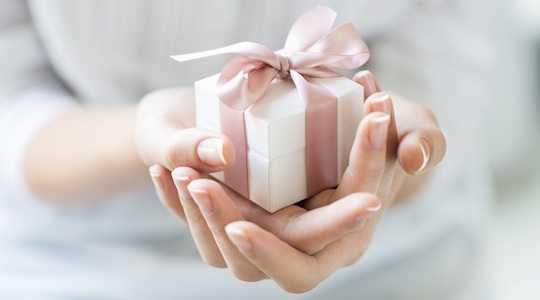 • Prepared foods, such as pickles or mustard, from a neighbourhood maker
• A guide — curated by you! — to the area's best spots
5. Something to Play With
Give your client something they can have fun with.
Here are some ideas to get you started:
• Does their new home have a pool? Look for a novelty pool toy.
• If the property has a big lawn, buy a lawn game like ladder golf, bocce, or ringy-dingy.
• Or pick up a hilarious board game or two, either a family-friendly one, or one targeted towards adults.
6. A Smart Home Gadget
On-trend and useful, a smart home tech device will knock it out of the park for plenty of clients. Gift-worthy gadgets include:
• A smart speaker, like Google Home or Amazon Echo
• Keyless door locks or doorbells with video capability
• Home sensors for temperature, humidity and motion
7. Your Favourites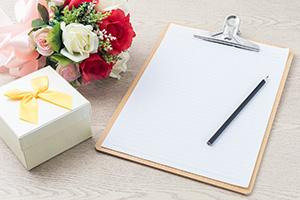 Take a lead from Oprah and gift your clients with your favourite things.
This could be an assortment of random items or a themed collection, such as:
•  Home goods, like your favourite candle, hand soap and throw blanket, for instance.
•  Food and drink, like your most-loved cookbook, a favourite bottle of wine, local chocolate, etc.
8. A Donation
Don't forget the gift of paying it forward; a meaningful donation made in your client's name is touching and memorable.
If you can, choose a cause that's near and dear to your client's heart.
Maybe you know that they have a family member who's battling cancer, or a child who has autism. Maybe they're animal lovers, former Armed Forces members, or passionate about the environment.
When you make the donation, see if the charity or organization provides a thank-you card or certificate.
Include that in the thank-you card for your client.
9. A Stress-Free Meal
Anyone who's ever moved knows that moving day chaos lasts days and sometimes weeks.
It makes a mess of schedules and routines — including eating habits.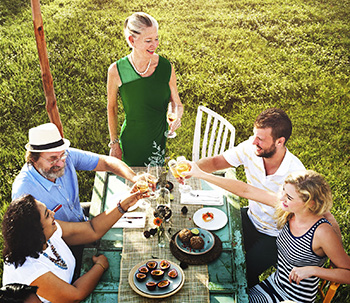 Make it easier for your client by giving them the gift of a few meals.
Pick up a few gift cards to the best local delivery restaurants and assemble them in a gift basket with a couple bottles of wine, napkins, cutlery and paper plates.
10. An Experience
You can't put a price on a memorable experience.
Help your clients take a break from unpacking boxes with a day or night out. Gift them with…
• Tickets to a play or a hockey game
• A curated tour of a nearby wine region
• Passes to an aquarium, museum or art gallery
• A day at the spa
• Lift tickets to a nearby ski hill
• Amusement park passes
• A helicopter city tour
What's the best, most unique gift you've ever given a real estate client?