3 Genius Ways to Collaborate With Other Real Estate Agents to Grow Your Business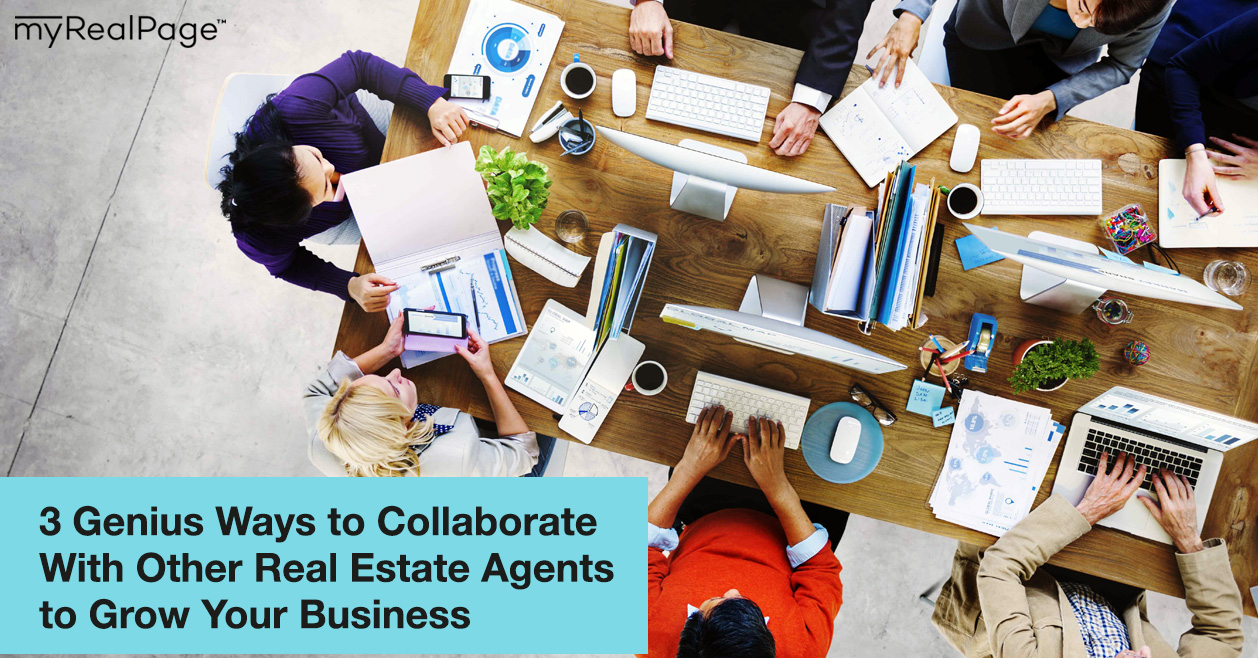 As real estate agents, we're directly responsible for our own success. There's freedom in that responsibility — we can create our own hours, develop our own brand, and generally do things as we please.
But the responsibility is hard at times.
It's tiring to be the sole maker and breaker of success – with no one to share the load with.
It's why we tend to view every other REALTOR® as a potential threat to our business. We play nice at open houses and charity events, but secretly, we're eyeing up our competition.
In reality, not every agent is a threat, especially not those who work in different areas, or who are pursuing different target markets.
In fact, some other agents can actually help grow your business. There are ways — effective, strategic ways — that you can collaborate with other real estate agents for a boost.
Today we're exploring three of the best ways to do just that.
1. Collaborate on Social Media
Pinterest is an excellent tool for real estate agents. It offers a pretty easy way to create shareable content and drive traffic to your website.
The downside of Pinterest is that it takes time to curate and post great content for your Pinterest boards. And lots of boards with only a few pins won't achieve much visibility, or drive much traffic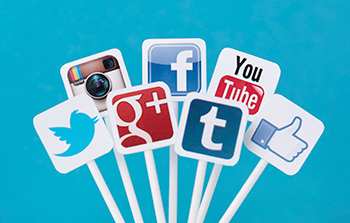 to your website.
One solution: invite other real estate agents to collaborate together on Pinterest boards.
You could reach out to a condo specialist agent in another city to contribute to your "Condo design ideas" board. Or invite non-competing REALTOR®s in your area (such as those with a different target market) to collaborate on a neighbourhood board, filled with pins of local guides and attractions.
Each pin is the respective property of the agent who pinned it, with proper linking and descriptions to drive traffic back to the agent's own website. But the Pinterest activity generated by an increased number of pins will be enjoyed by all the contributing agents.
Other ways to collaborate on social media include:
Organize a Twitter Talk (a real-time discussion on Twitter where one account poses questions and participating accounts answer) on real estate news and trends

Invite another agent to film a

live Facebook video

or Instagram video with you where you answer real estate questions or discuss the industry or market
2. Contribute to Each Other's Blog and Video Content
Coming up with fresh ideas for your real estate blog and real estate video library is an ongoing challenge. So is getting eyeballs on your content.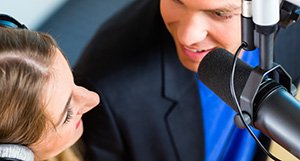 A one-two punch solution: collaborate on blog and video content with another agent.
Here's what it could look like:
Interview another agent about life as a REALTOR®, market predictions, trends, and tips for buyers and sellers. This could work as a blog or as a video.

Turn the above content into an ongoing monthly or biweekly series.

Have another REALTOR® contribute a blog post they've written to your site. And vice versa.
This collaboration works in two ways. Firstly, you're mixing up your own content. Variety is the spice of life, and of content marketing. Fresh new content entices your audience to come check it out.
Secondly, these collaborations help drive new traffic (and potentially new leads) to your website, thanks to the links and tags shared by the agent you're collaborating with. It's like a mutual pat on the back.
3. Cross-Promote Each Other's Efforts
Perhaps you don't want to collaborate on content, but you still want to give the mutual pat-on-the-back thing a go. Try creating a cross-promotion agreement with another non-competing agent.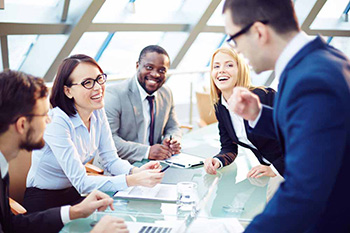 This entails mutually agreeing to 'like,' share, engage with, and amplify each other's content. This could mean sharing another REALTOR®'s videos to your Facebook page, tweeting their latest blog post, including a mention of their upcoming event in your newsletter, and simply resharing, retweeting, and leaving comments. And vice versa, of course.
This kind of cross-promotion arrangement is simple, free, requires very little time or effort, and can deliver results.
In an era where marketers of all kinds are fighting for their share of social media engagement and web traffic, a simple boost from someone with a similar but different following than yours can bring in new followers and leads.
Have you ever collaborated with a non-competing real estate agent before? How did it turn out?