30 of the Best Real Estate Quotes to Use In Your Social Media Marketing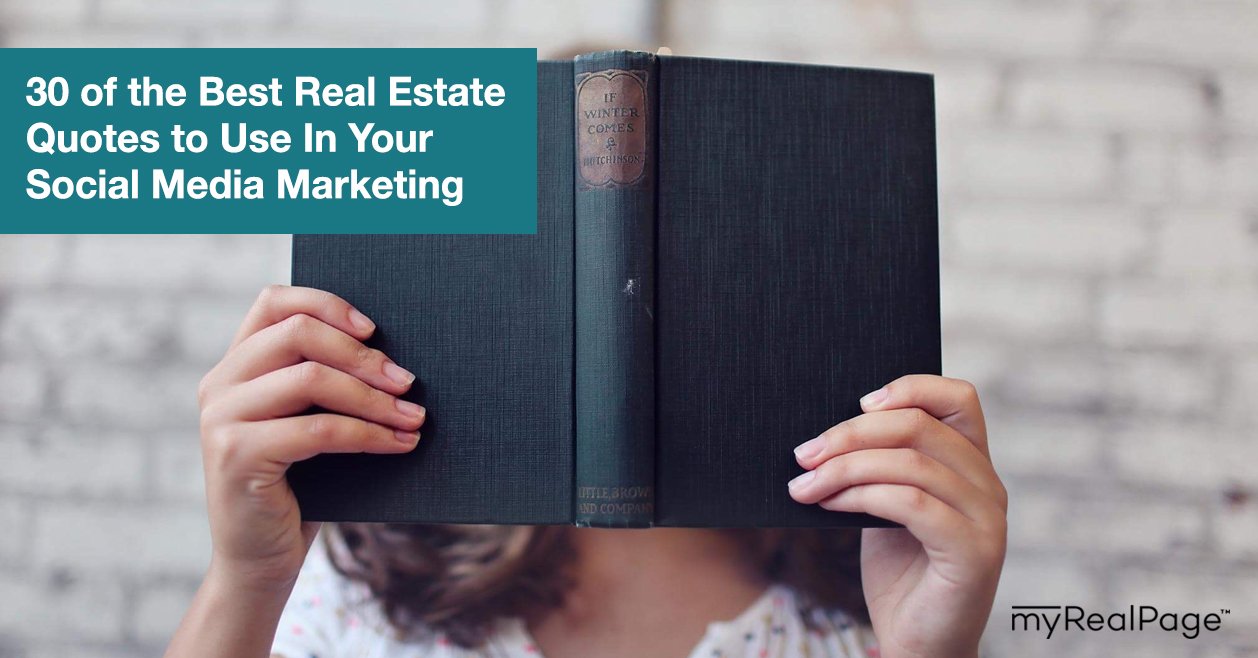 Real estate quotes can be a pillar of a real estate agent's social media marketing efforts.
They perfectly sum up a feeling or a thought you want to communicate. They're relatable. They relieve some of the pressure to create original content. And people love 'em.
That being said, it's not always easy to find the best real estate quote. Some are too cheesy. Too cliché. Too long.
We're here to help with that.
Below you'll find a list of the 30 best real estate quotes, curated by us and sorted by category.
Happy quoting!
Motivational Real Estate Quotes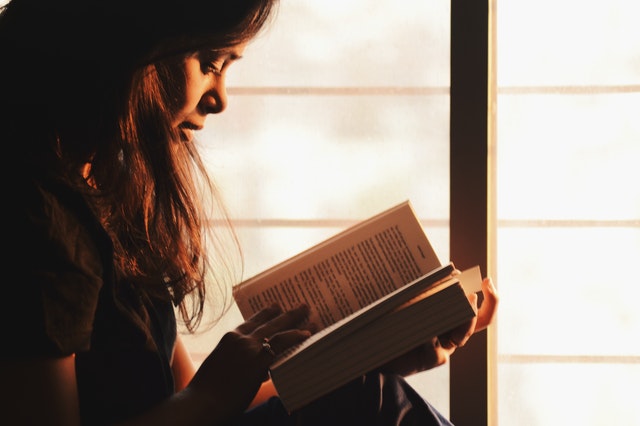 "The ultimate luxury is being able to relax and enjoy your home" – Jeff Lincoln
"Hold the vision, trust the process" – Unknown
"If opportunity doesn't knock, build a door" – Milton Berle
"Start where you are. Use what you have. Do what you can" – Arthur Ashe
"When you reach the end of your rope, tie a knot and hang out" – Abraham Lincoln
"Today is your opportunity to build the tomorrow you want" – Ken Poirot
"Be happy with what you have while working for what you want" – Helen Keller
"A comfortable house is a great source of happiness. It ranks immediately after health and a good conscience" – Sydney Smith
Funny Real Estate Quotes
"Please excuse our messy house. We are busy making memories" – Unknown
"Housework can't kill you, but why take the chance?" – Phyllis Diller
"Home is where the WiFi connects automatically" – Unknown
"Decorate your home. It gives the illusion that your life is more interesting than it really is" – Charles M. Schulz
"Sleep is for people who don't browse the MLS" – Unknown
"Client: when is the best time to buy?
"Me: yesterday, but I can also do today"
– Unknown
"HGTV be like: I knit hats for squirrels and my budget is $3 million" – Unknown
Sentimental Real Estate Quotes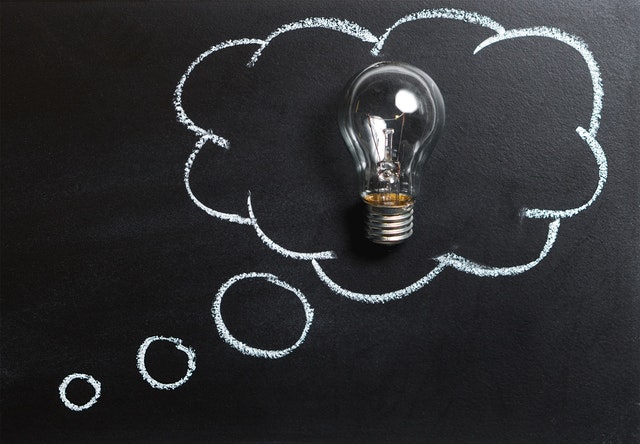 "Home is the nicest word there is" – Laura Ingalls Wilder
"A good home must be made, not bought. In the end, it's not track lighting or a sunroom that brings light into a kitchen" – Joyce Maynard
"A house is made of walls and beams; a home is built with love and dreams" – Unknown
"Have nothing in your house that you do not know to be useful, or believe to be beautiful" – William Morris
"Be grateful for the home you have, knowing that at this moment, all you have is all you need" – Sarah Ban Breathnach
"Home is a shelter from storms — all sorts of storms" – William J. Bennett
"A man travels the world over in search of what he needs and returns home to find it" – George Augustus Moore
Persuasive Real Estate Quotes
"The best time to plant a tree was 20 years ago. The second best time is now" – Chinese Proverb
"I will forever believe that buying a home is a great investment. Why? Because you can't live in a stock certificate. You can't live in a mutual fund" – Oprah Winfrey
"Buy land; they're not making it anymore" – Mark Twain
"Don't wait to buy real estate. Buy real estate and wait" – Will Rogers
"Owning a home is a keystone of wealth… both financial affluence and emotional security" – Suze Orman
"The best investment on earth is earth" – Louis Glickman
"There have been few things in my life which have had a more genial effect on my mind than the possession of a piece of land" – Harriet Martineau
"The best time to buy a home is always five years ago" – Ray Brown
Do you use quotes in your real estate social media marketing?
Download Now: Social Media Trends of 2022 [Get Your Copy]